Crevasse Black Ice Harmonica Arch Views
Peak of granite is a broad area. Due to the coarseness of the granite it's easy to walk on till you step on a stretch of black ice. Calm clear day on the dome made it very nice.  Time to peel another layer of my fly fishing apparel off and so glad I am wearing patterned leggings under my shorts. Off over the rock to Harmonica Arch.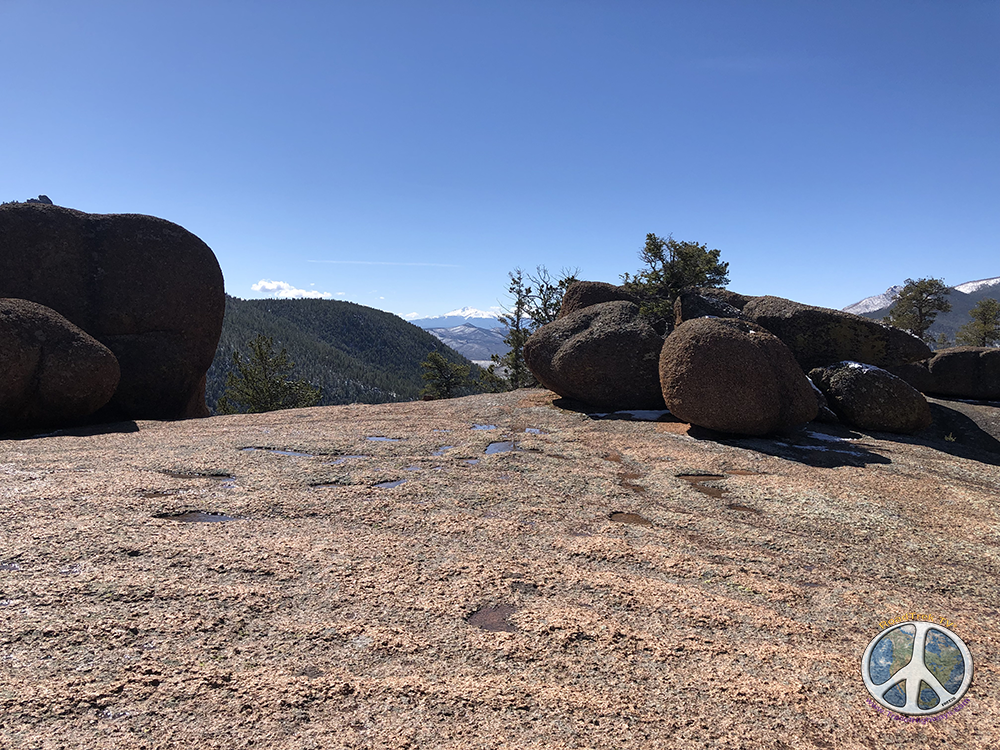 One cool rock dome leading to Harmonica Arch in Lost Creek Wilderness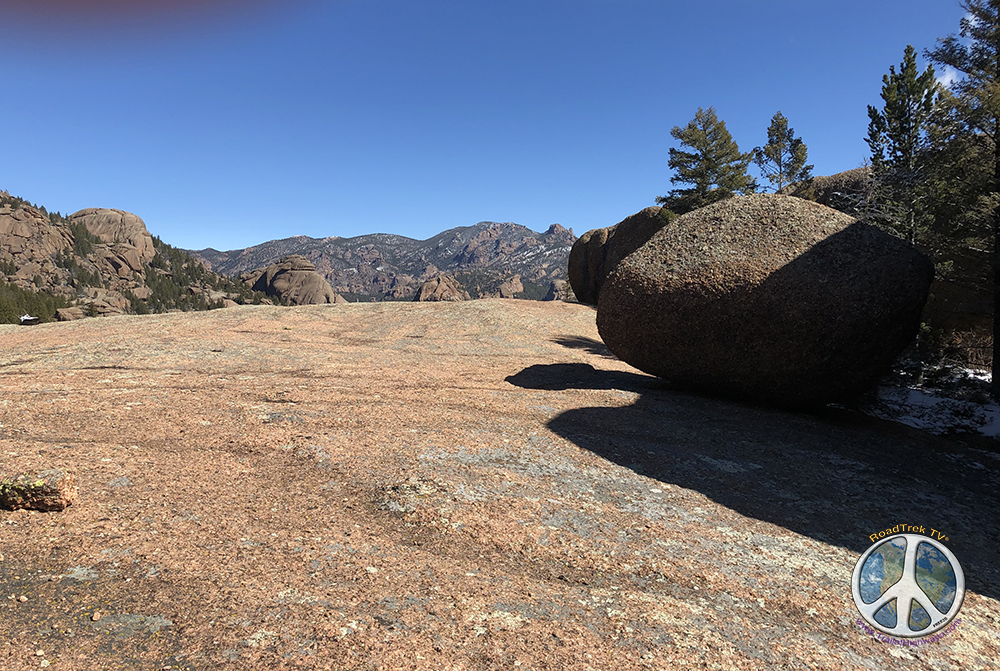 A few more turns and Harmonic Arch will appear, got to love the adventure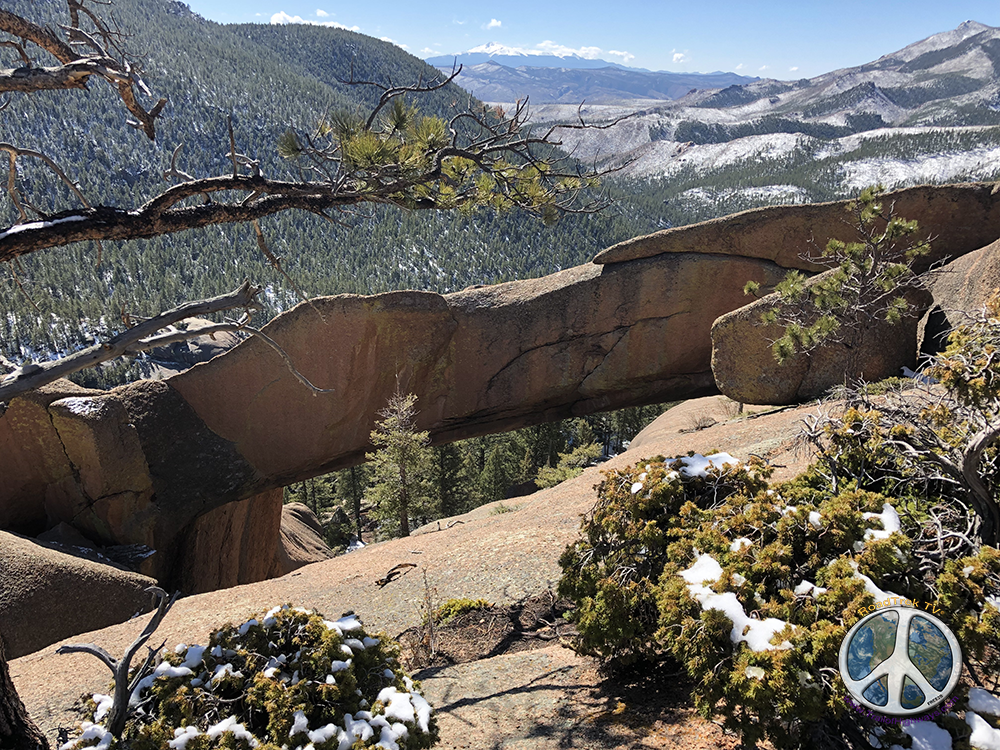 Hike Harmonica Arch in Similitude 1-11, what a great hike in Lost Creek Wilderness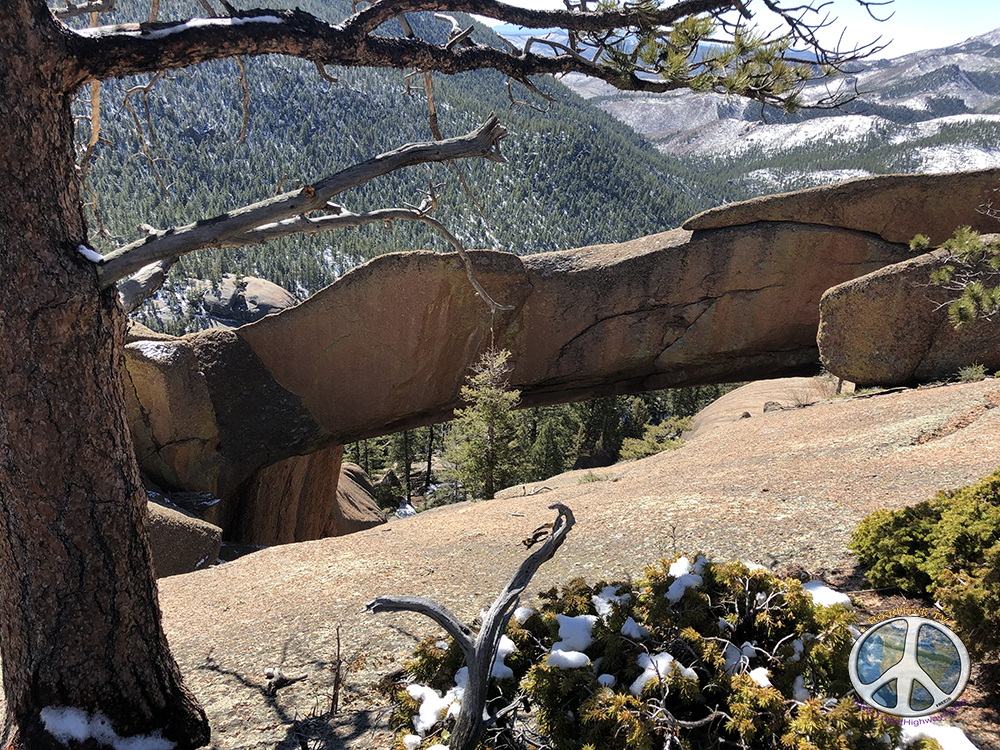 Harmonica Arch is the Longest Arch in Colorado, Located in Lost Creek Wilderness
Starting our Descent from Harmonica Arch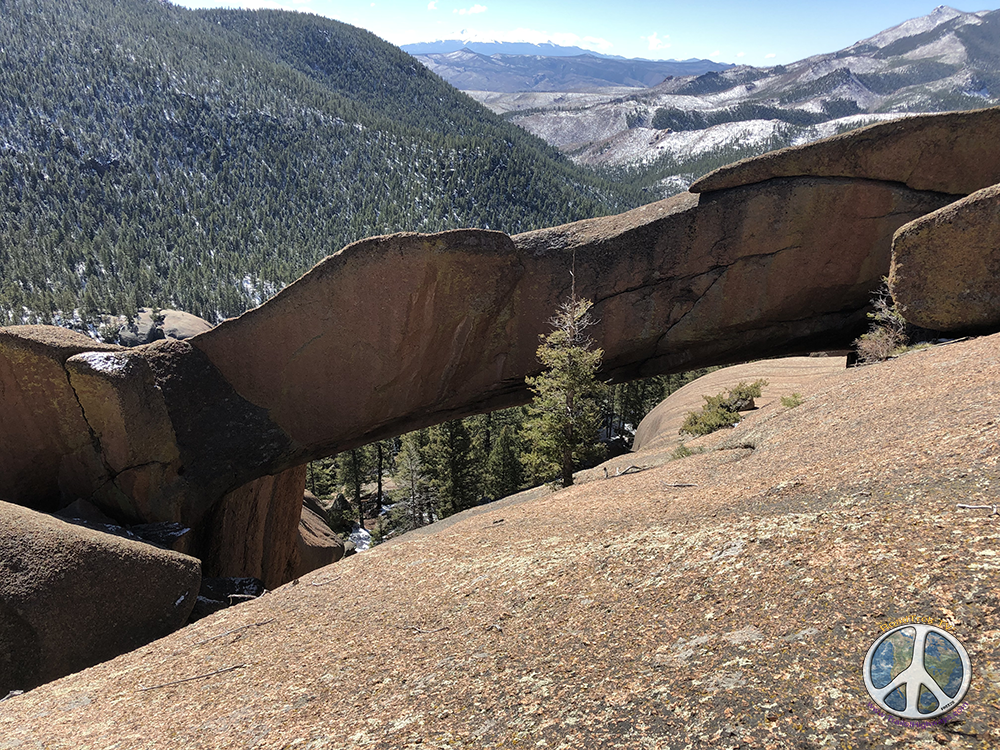 One last look before we leave, black ice made it difficult to get closer and climb on to Harmonica Arch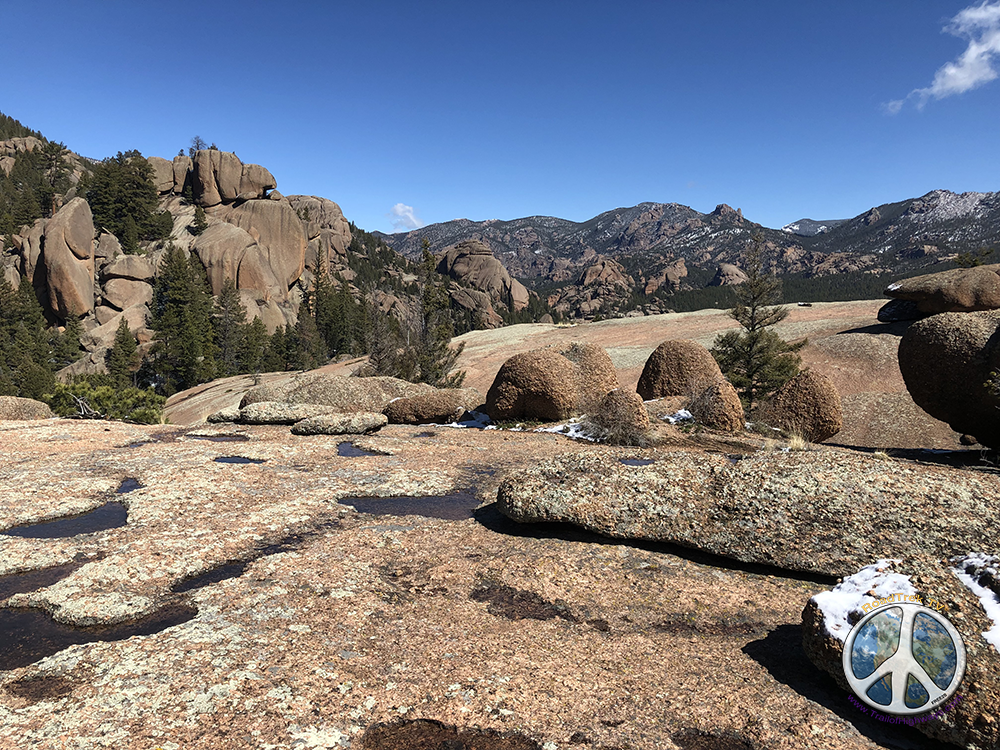 Looking to the northwest in Lost Creek Wilderness starting our descent from Harmonica Arch
Lost Creek Wilderness Similitude Hikes
Hike Harmonica Arch Similitude 1
As a company, as individuals and a group, we are strong supporters of public land and can't stress enough how everyone needs to get involved with a local conservation in your area and do all we can to save our "Wilderness Areas, Monuments, and other Public Lands".
Don't Let Our Government become very reckless with Nature and Our Public Lands! Support Your Local Conservation Organizations!
Colorado hiking trails offer a diverse topography and environment. In this environment we field test our hiking clothes, fishing shirts and lots of fly fishing gear. Fly Tying Recipes can be found on pages within.