Description
Tetons Royalty
Tetons Royalty, Bull Moose in Sage in the Tetons Valley along the Snake River in Wyoming on frosty morning.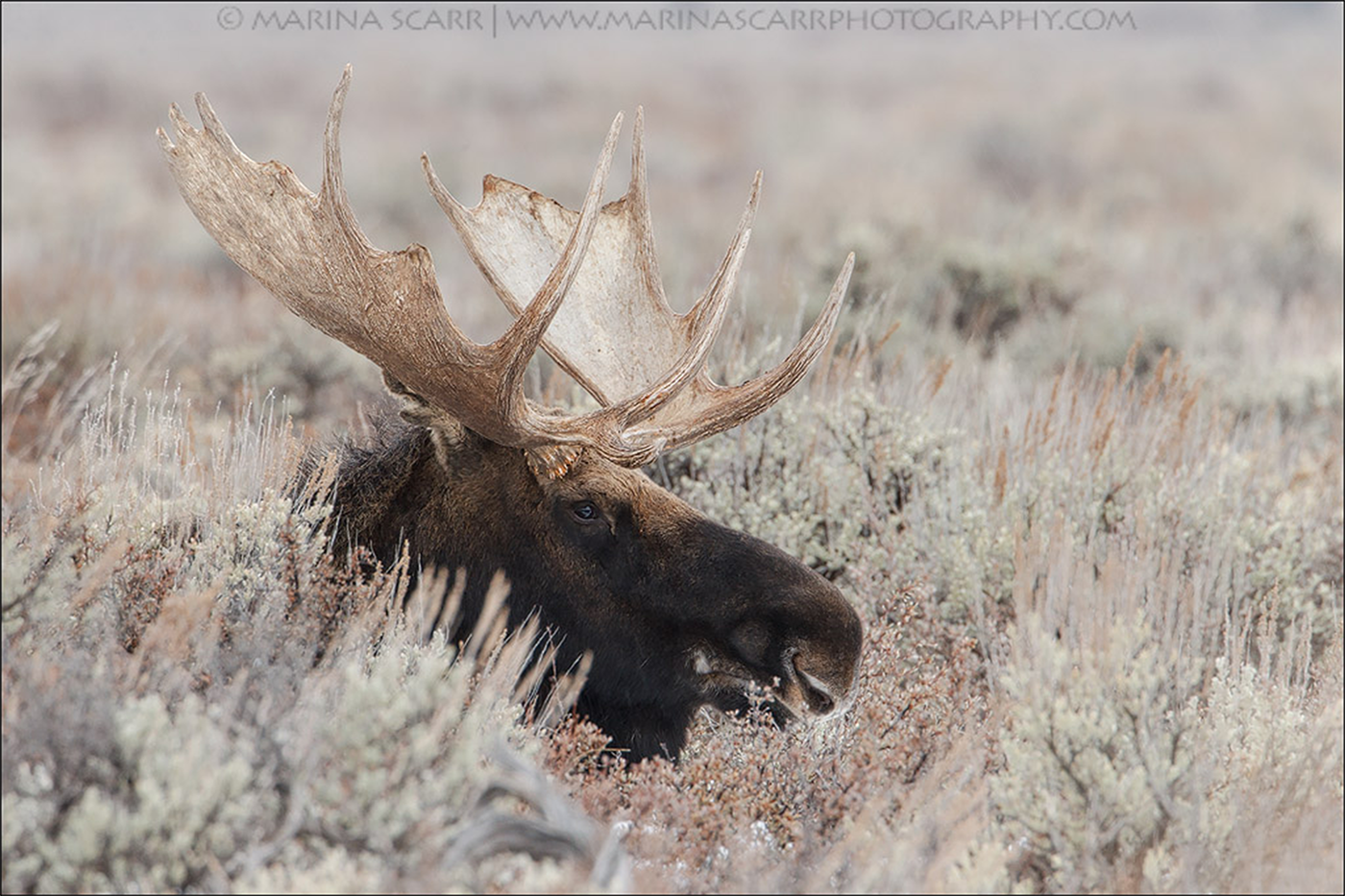 signed Image is printed on 16×24 metal, bringing a room alive with action and color.
Marina Scarr is an award-winning nature photographer and certified Master Naturalist based in Sarasota, Florida.  Her fascination and passion for birds was spawned when she witnessed an incubator full of duck eggs hatch in her second-grade science class.  Her introduction to photography came when her father gave her a camera at 18.  After enrolling in several classes, her love of nature photography was born and her two passions fused.  Avian and wildlife subjects are her primary focus.
Marina has won several awards and her images have been published in National Wildlife, Nature's Best, Living Bird, Popular Photography,  etc.  Her images are being used on various websites, Apps and brochures.