Description
Twin Moose Calves
This Moose family was living along the Gallatin River on the north boundary of Yellowstone Park.
A Limited  edition series of a 100.
Size 15″x10″
Print on aluminum backing is extremely robust, making it ideal for both indoor and sheltered outdoor areas. Whether in the bathroom, the kitchen, or on the terrace, conditions such as humidity or high temperatures have almost no effect on your direct print on aluminum backing. The solid composite material guards against loss of shape, while the UV Art Print technology prevents the colors from fading. Thanks to the matte aluminum surface, image has a classic, flawless appearance.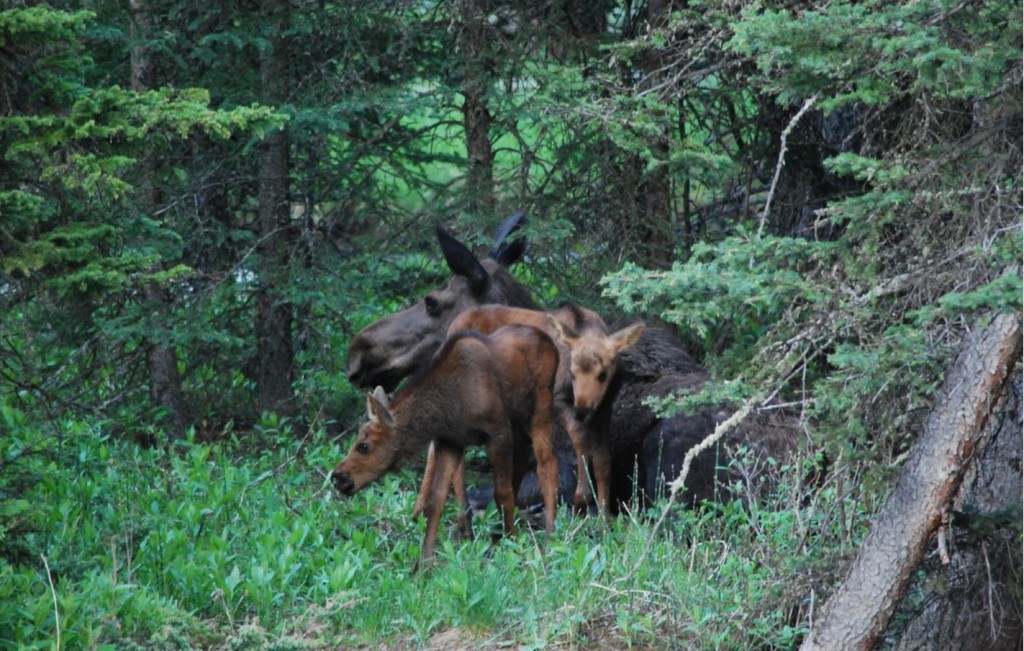 Continue the Adventure with a Yellowstone Moose Graphic Hoodie. Or Pick up a Yellowstone Bison Graphic Hoodie. Take a great adventure on Alpine Tunnel Trail in a pair of Brook Trout Printed Leggings. Twin Moose Calves are fun to watch from a safe distance.