Description
Redfish Fishing Hoodie Great Fly Fishing Apparel, Hiking Clothes on the Trail
Outdoor Apparel Camping Hiking Fishing Gear and Apparel for your Adventure
Redfish Fishing Hoodie, is a SPF Sun protection in a hoodie with a built in neck gaiter, comfort, and looks good on the water or town out for dinner
Hayden Hammonds' Redfish makes for an exciting saltwater image. Greens and golds make this redfish practically swim off your chest.  Sun protective Fishing Hoodie feature 4-way stretch fabric (84% polyester 16% Spandex) for comfort and fit unmatched.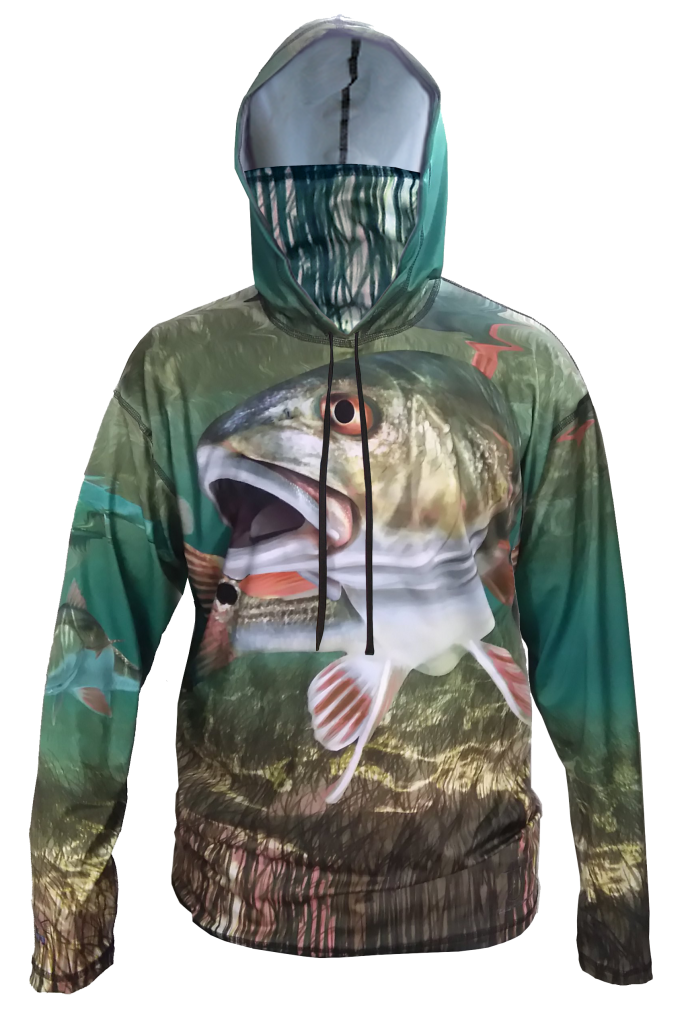 Fly Fishing for a redfish from a kayak down in Venice, Louisiana would be a great thrill to feel a screaming reel in your hand as speeds for cover hoping to shake you loose at every jump and head shake.
Colorado hiking trails offer a diverse topography. In this environment we field test our hiking clothes, fishing shirts and lots of fly fishing gear. Fly Tying Recipes can be found on pages within.