Spun of Hackle, Wool, and Flash
Dancing with Trout
Wooly on the Swing
Deceiving with every twitch on the drift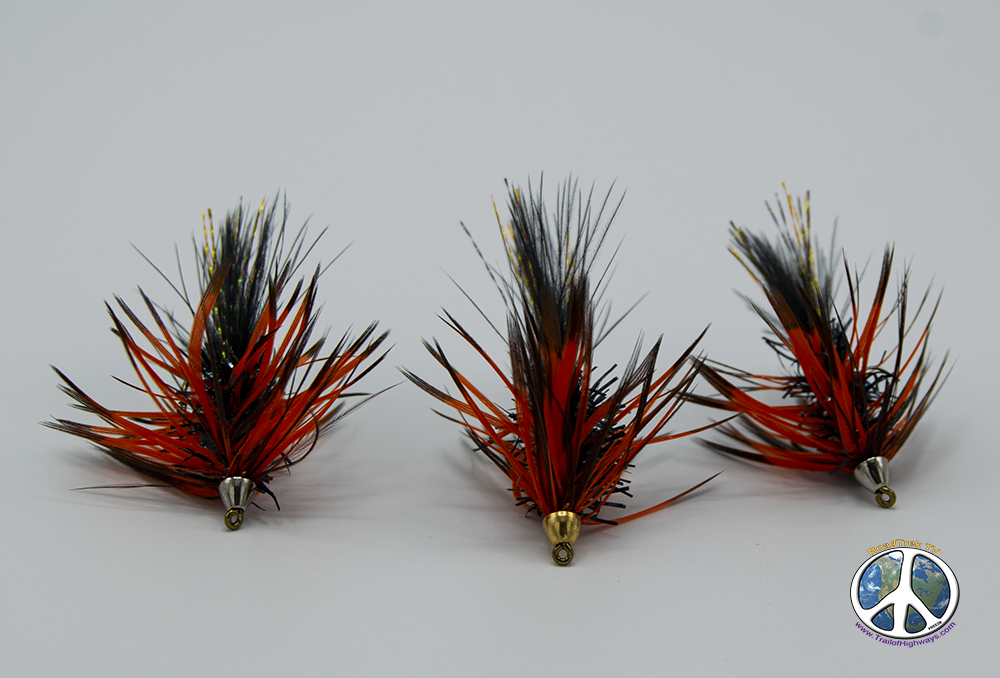 Wooly Bugger Ode`
Over time teaching fly tying class I have offend started beginning fly tyers off with the Wooly Bugger as the first fly they will tie.
With a Wooly Bugger the tyer learns thread control, tying in of different materials properly with segmentation and pre-tie in prep of said materials.
Learning about Segmentation and proper tie in effects the look of the fly as well as action creating catchability of fish by the fly.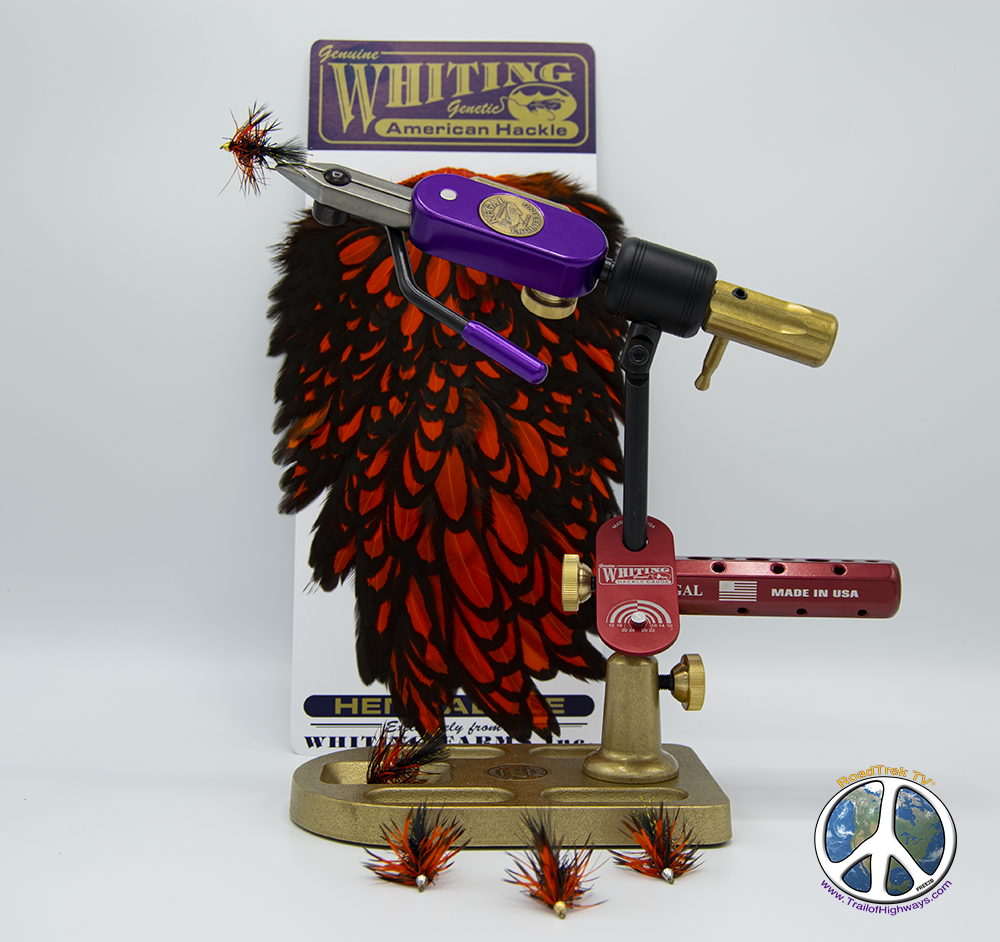 Wooly Bugger Ode`
Recipe for Orange Black Lace Wooly Bugger
Hook: Daiichi 2220 #8
Thread: 8/0 Red Unithread
Tail: Whiting Black Chickabou / Orange & Black Krystal Flash
Hackle: Orange Dyed Black Lace American Hen Saddle
Great Fly Fishing Apparel and Outdoor Accessories
---
AD Maddox Upper Gros Venter Brook Trout Fly Fishing Apparel Hoodie: Click Here
Arch Climber Sunpro Hoodie Rock Climbing Apparel: Click Here
Big Wall SunPro Hoodie Rock Climbing Apparel: Click Here
Bonefish Sunpro Hoodie Fly Fishing Apparel: Click Here
Brook Trout Sunpro Hoodie Fly Fishing Apparel: Click Here
Hoodie Fly Fishing Apparel, Brown Snack, Brown Trout A D Maddox: Click Here
Freestone Cutthroat Trout Sunpro Hoodie Performance Apparel: Click Here
Rock Climbing Hang Out Sunpro Hoodie:

Click Here
Hoodie Fly Fishing Apparel The Snack Rainbow Trout A D Maddox:

Click Here
Hoodie Fly Fishing Apparel Took the One Rainbow Trout A D Maddox: Click Here
Permit SunPro Hoodie Fly Fishing Apparel: Click Here
Redfish Sunpro Hoodie Fly Fishing Apparel: Click Here
Slick Rock Biking Hoodie Outdoor Apparel: Click Here
Tarpon Hookup SunPro Hoodie Saltwater Fly Fishing Apparel: Click Here
Tranquility Rainbow Trout Hoodie Fly Fishing Apparel: Click Here
ABOVE THE CLOUDS HOODIE Sun Protection with Style: Click Here
Outdoor Trails Follow Your Heart
---
Mount Yale Hike 1-4 Colorado 14er Video Trail: Click Here
Ascending Majestic Colorado "14ers": Click Here
Mount Democrat Hike 1-3 14er: Click Here