Description
Bonefish Fishing Hoodie
Outdoor Apparel Camping Hiking Fishing Gear and Apparel
Bonefish Fishing Hoodie, offers great protection in a Fly Fishing Shirt, while looking good on the flats with your reel singing the song of the running freight train of a fish, screams across the flats.  Vaughn Cochran's Lean Green Fighting Machine features a bonefish and the incredible colors of the flats.    Sun protective Fishing Hoodie features 4-way stretch fabric (84% polyester 16% Spandex) for comfort and fit unmatched.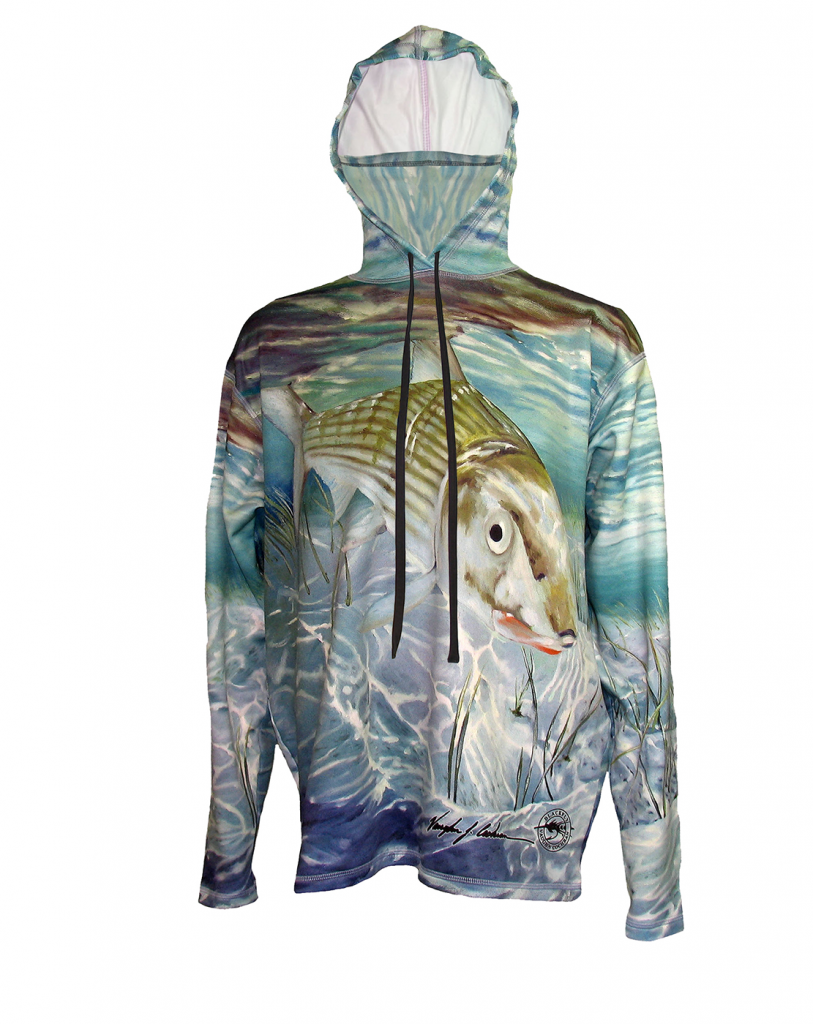 A day on the flats in Performance Saltwater Fishing Shirts stalking Bonefish, protected from the sun and having fun with every take of the fly or just being rejected by a picky one.
Colorado hiking trails offer a diverse topography. In this environment we field test our hiking clothes, fishing shirts and lots of fly fishing gear. Fly Tying Recipes can be found on pages within.