Description
Dorado Patterned Fishing Gloves
Dorado Patterned Fishing Gloves are great for that day it's 35 degrees out and you are fishing wooly buggers, you can tie them on easy and remove the trout that took your fly, while provide extreme sun protection as well as preventing blisters on long rows.  We present a Dorado skin print on these cooling wicking poly-Spandex Sun Gloves.  The tough 55% nylon, 45% polyurethane microfiber palms are perfect for fishermen, rowers, bikers, and anyone who wants to show off their general fishy-ness. Two sizes.
Great comfort and sun protection, while fishing or other outdoor adventures, performance clothing.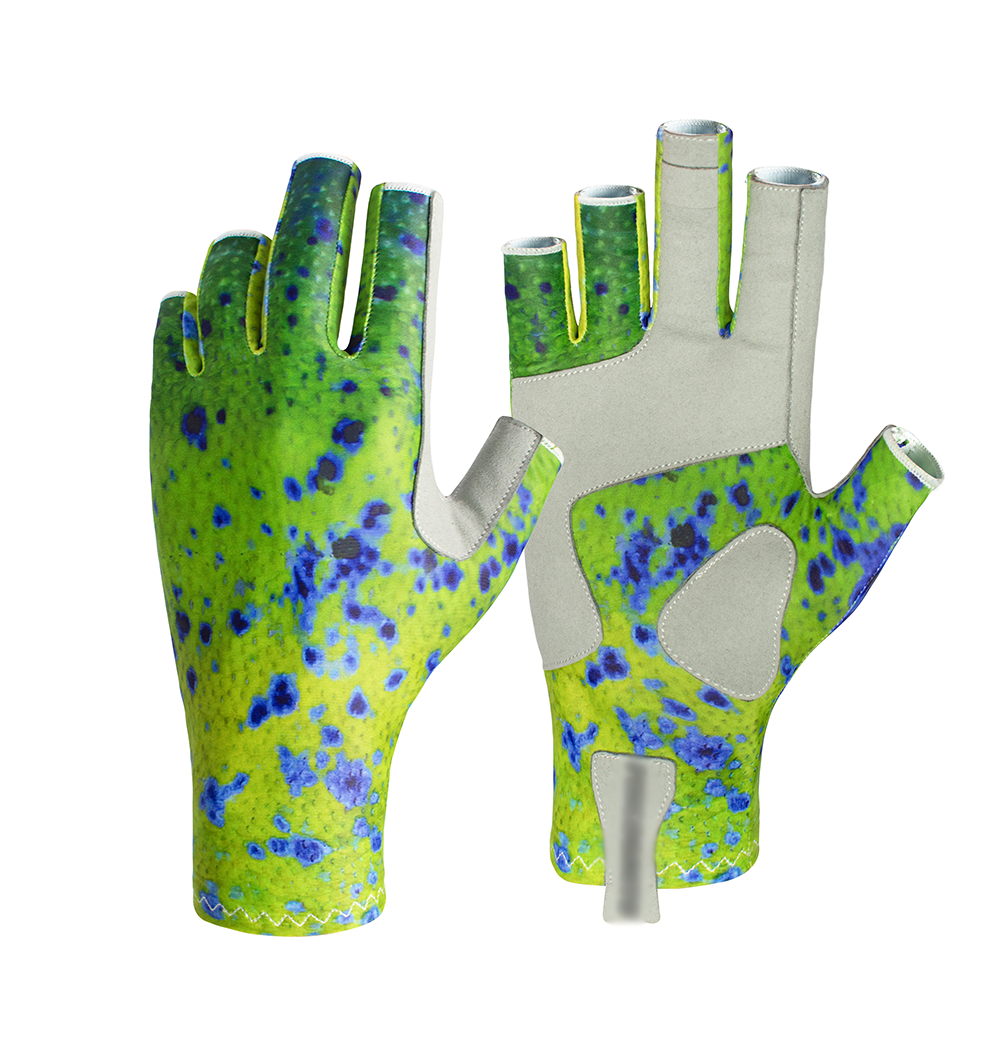 Dorado Patterned Fishing Gloves & More Great Glove Designs;  http://ow.ly/pA2030nNb86 
Our Fishing Gloves are also great driving gloves and make the perfect gift for the woman driver in your house. I drive and operate cameras on the trail wear this line of fly fishing apparel.  Our staff has been field testing this apparel for 5 years now at least one member of our team is wearing it daily out some where in the world. It's manage extreme rain, sleet, snow and minus double digit temperatures.  Performance always exceeded what we expected and we have high expectations.  Let's get back to the fun of living a life outdoors, trails, birds, trees and other trail bums we meet along the way. I feel so blessed to have been in their presence for that short moment.
Colorado hiking trails offer a diverse topography and environment. In this environment we field test our hiking clothes, fishing shirts and lots of fly fishing gear. Fly Tying Recipes can be found on pages within.