Description
Brown Trout Leggings Yoga Pants
Brown Trout Leggings Yoga Pants keeping outdoor adventure style kept in mind creating a comfortable fit in any activity. A Great Mens Yoga Pants, women love the style as well. AD Maddox's Brown Trout print on a performance yoga-style legging.  Wear as wader liners, long underwear, workout leggings, or to get trouty for a night on the town.  These All Sport Leggings feature 4-way stretch bushed-back fabric (85% polyester 15% Spandex) for comfort and fit unmatched.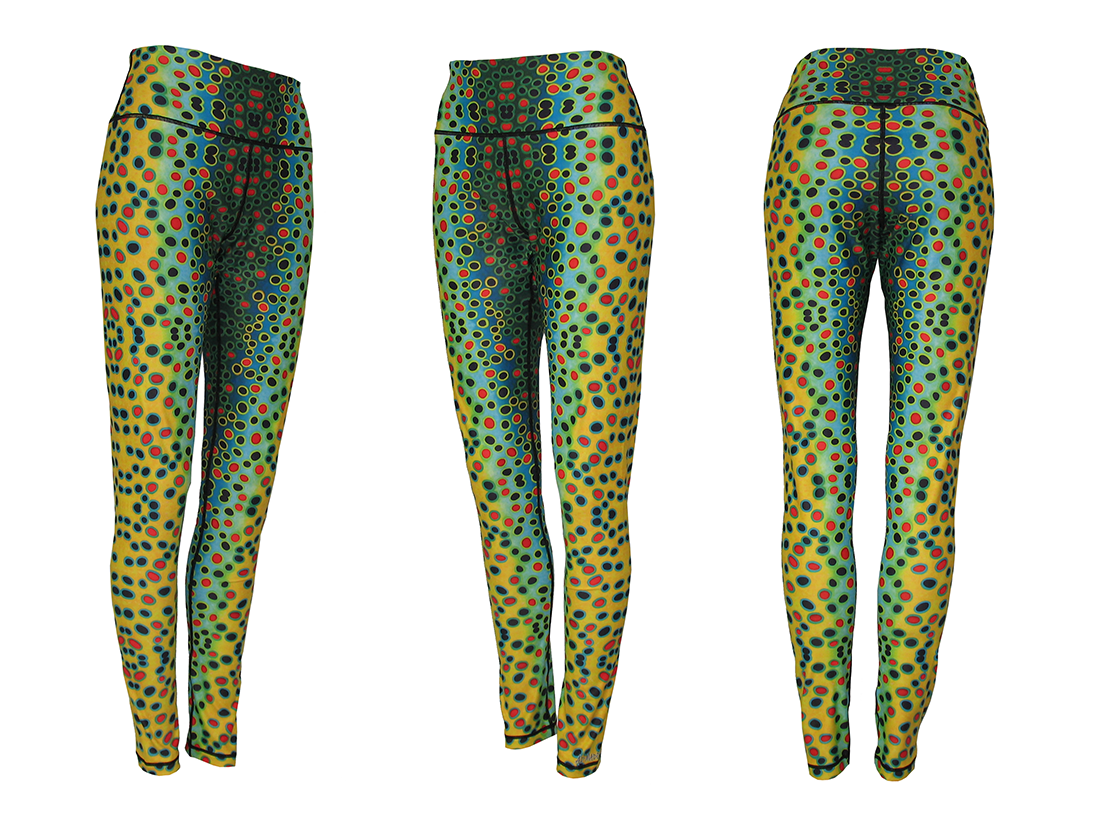 Trout Leggings Yoga Pants
Brown Trout were first introduced in Michigan, US in 1883 at the Northville Hatchery. Pere Marquette River was the first river hatchling were released in.  The rest has become fly fishing history, with Brown Trout being a highly sought after species with a fly rod. Streamer fishing is a great approach to catching Brown Trout.
Our outdoor clothing fly fishing apparel including Brown Trout Leggings are worn and tested daily for comfort and performance on the river and trail, By our Adventurous staff.
More Great Designs;  http://ow.ly/28NX30nNaru