Description
 Making Tracks Patterned Leggings Ski Clothes
Making Tracks Patterned Leggings, awesome snow clothes for skiing the mountain on a beautiful sunny day, cross country skiing a scenic valley by your home town. Locomotion is the key traversing snow covered country side on cross country ski's. Besides being great womens workout leggings, I wear these as hiking clothes or everyday casual wear. A great moisture wicking fabric for comfort on the trail, river or a night on the town. Outdoor Adventures is as near as your front door. Whether is a ski run or a hike up a trail or drifting a fly down a river, make the day yours.
Making Tracks Printed leggings are great as a base layer, wader liners, yoga leggings, or a trouty night on the town. Yoga Pant, leggings are created with poly/ spandex stretch material. Yoga Pant, all sport leggings are breathable with wonderful shape memory and provides excellent, freedom of movement. We've added a 4 inch waistband and a internal pocket.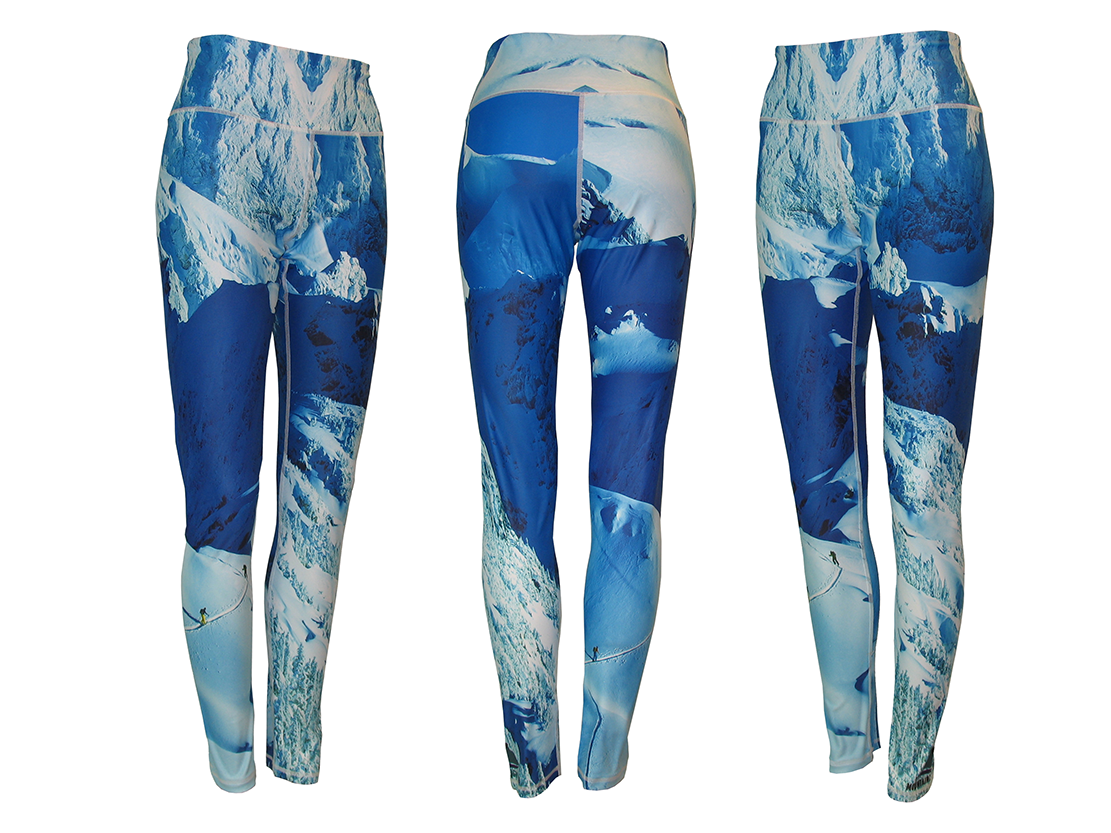 In most states receiving an amble amount of snow, have area's with groomed trails, with rental equipment near by. Some of the best wildlife viewing I personally find is to disappear into a National or State Forest valley floor. I have had moose join me for a morning cup of coffee and a stroll up the trail.
More Great Printed Leggings Designs Click Here
Colorado hiking trails offer a diverse topography and environment. In this environment we field test our hiking clothes, fishing shirts and lots of fly fishing gear. Fly Tying Recipes can be found on pages within.
More Great Hiking Clothes for Outdoor Adventures
I just can't say enough about comfort on the trail or in camp. For me it's a must for those extended hikes or thru hikes.
Rainbow Trout Patterned Leggings click here   or a great  pair of Trout Dreams Printed Leggings.  View the whole collection of Patterned Leggings Hiking Ski Clothes.