Description
Rainbow Trout Patterned Leggings Great Yoga Pants & Fly Fishing Apparel
Trout Leggings are as Fashionable as Functionable
Rainbow Trout Patterned Leggings Yoga Pants, bring fashion to the trail, river, mountain biking ride, backpacking the CDT or relaxing in a tent. Mens Yoga Pants bring wild outdoors alive in the process of becoming fit for outdoor adventure. AD Maddox's Rainbow2 Trout print on a performance yoga-style legging.  Wear as wader liners, long underwear, workout leggings, or to get trouty for a night on the town.  These All Sport Leggings feature 4-way stretch bushed-back fabric (85% polyester 15% Spandex) for comfort and fit unmatched.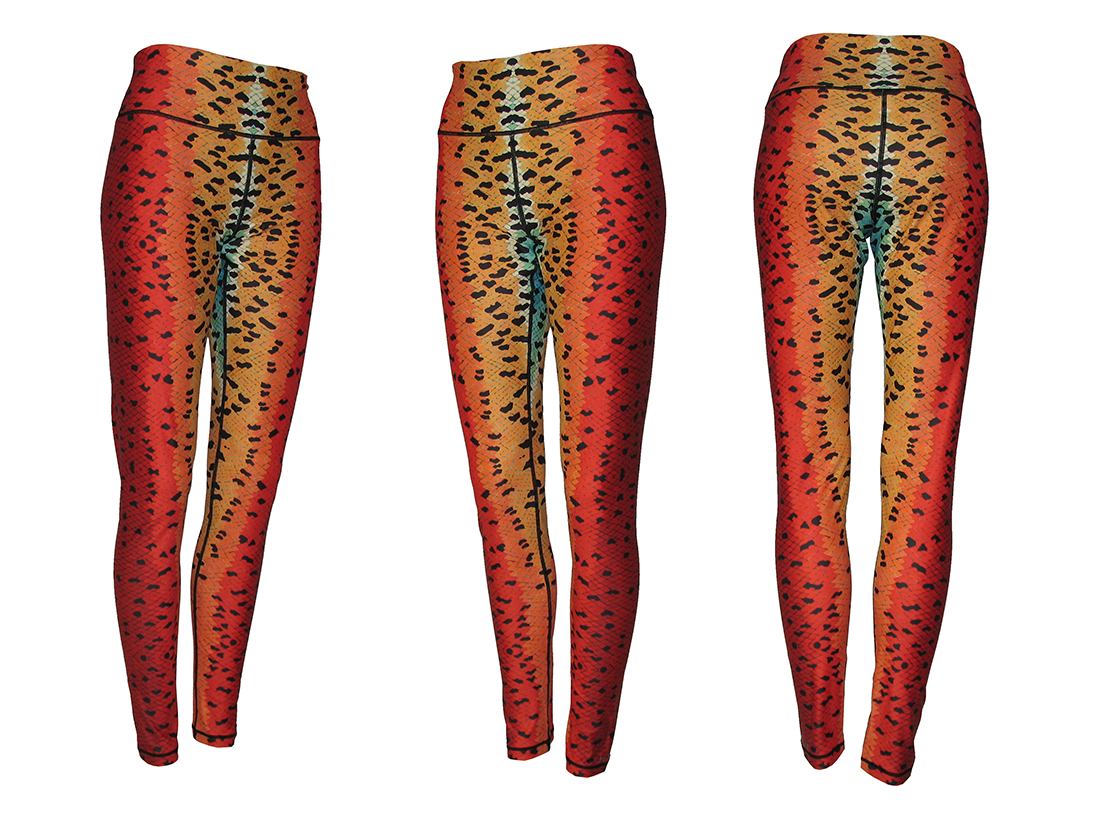 Rocky Mountain Rainbow Trout Leggings
Rainbow Trout are found all across the Rocky Mountain Region to every fly fisherman's delight.  Rainbow Trout Leggings  a smart choice in fashion for a trouty night on the town. Best of Art imitating Life in action apparel for the stream or living life, created from art by AD Maddox.  Get a pair and start living life.  Feel the line tighten as you wade across the stream wet wading in these leggings.
AD Maddox is a Tennessee born Fly Fishing Artist who's roamed the west on her Ducati with Brush and Fly Rod in Hand.
AD Maddox's fly fishing art brings a serene quality of nature to every piece of fly fishing apparel, creating the feeling of being on the river with every step.
More Designs to Explore; http://ow.ly/Vopx30nN9bV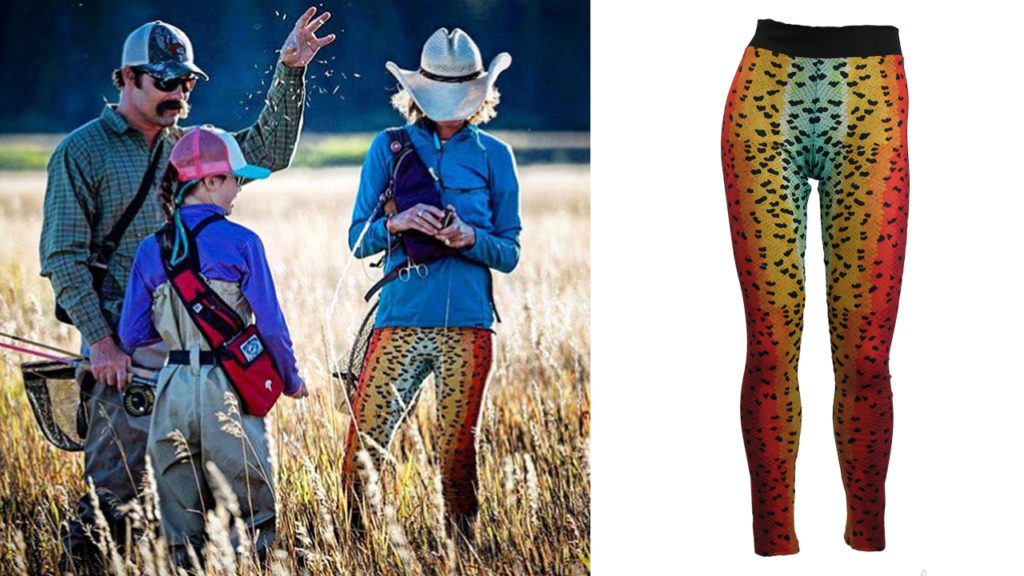 Colorado hiking trails offer a diverse topography and environment. In this environment we field test our hiking clothes, fishing shirts and lots of fly fishing gear. Fly Tying Recipes can be found on pages within.