Cascade Falls, Rocky Mountain National Park
We hike the trail the last week of September, 2014. It was a beautiful fall day.
The hike to Cascade Falls begins from the North Inlet Trailhead near the town of Grand Lake on the west side of Rocky Mountain National Park. After turning into the Grand Lake area from Hwy 34 / Trail Ridge Road, drive 0.3 miles on West Portal Road until you reach a split in the road. Stay left at the junction and continue on West Portal Road for another 0.8 miles to reach the turn-off for the Tonahutu/North Inlet Trailheads. Turn left and drive 0.2 miles along the dirt road to a split in the road, and then turn right to reach the North Inlet Trailhead. The main parking area is just beyond the split. Additional parking is also available just beyond the trailhead.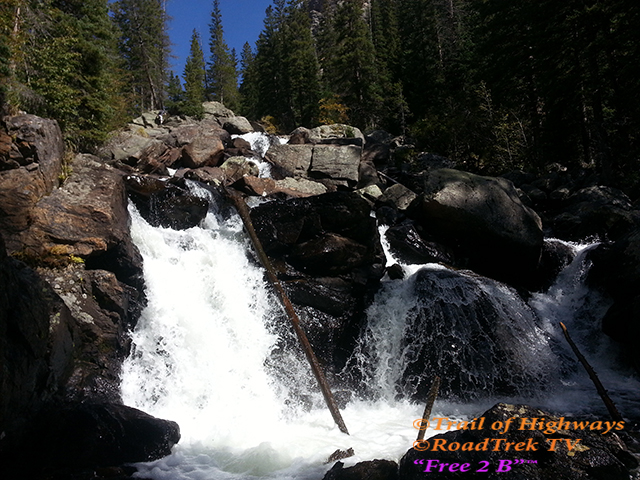 RoadTrek TV©
"Every Moment is a Destination"
Learn More about the History of National Parks: Click Here