Mount Rainier National Park an "Eruption" of Beauty
Sitting southeast of the amazing city of Seattle is what many call one of the most beautiful national treasures the U.S. owns. With the glacier-capped Mount Rainier in its center, Mount Rainier National Park offers 370 square miles of unforgettable hikes, tours, and scenery that every person on the planet should take some time out of their busy schedules to enjoy.
Even though your automobile won't take you to the top of that awe-inspiring 14,410-foot Mount Rainier, from atop Sunrise (standing at 6,400-feet), you can view Rainier and other volcanoes across the landscape.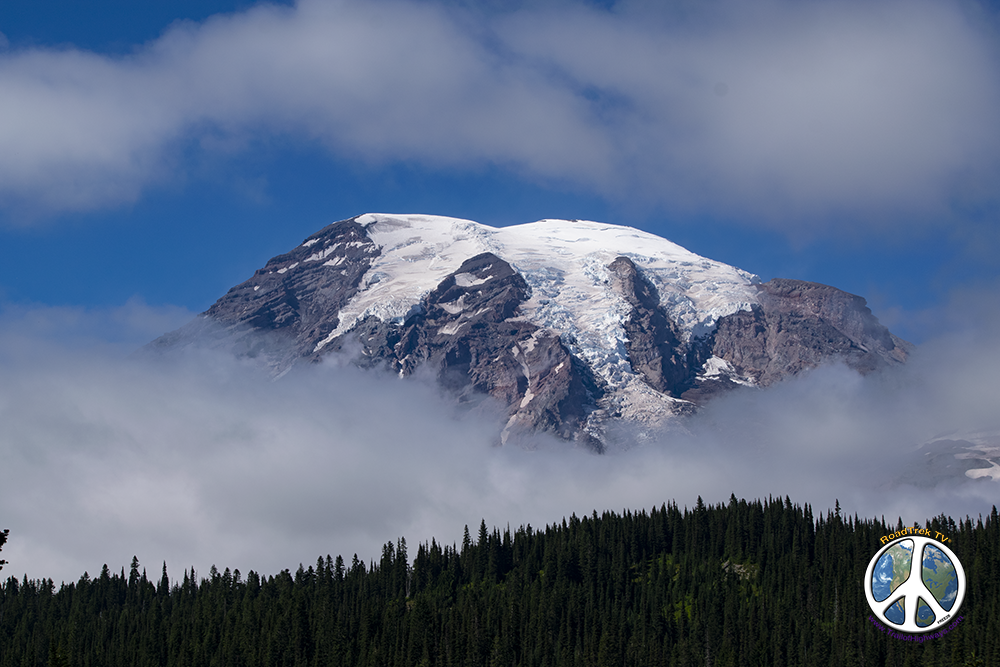 There are so many things to do inside Mount Rainier National Park that it's a bit difficult to narrow it down to a simple article. When people speak of the views, of course, it is the still-active volcano, Mount Rainier that takes the breath away. But there is truly a list of locales to visit within the reserve that are there to entice all levels of outdoorsmen and women, from hiking trails in the summer to winter adventures that include skiing, snowboarding and show-shoeing.
Paradise, rising to an elevation of 5,400 feet, is a perfect place to begin when you take this extraordinary park visit. All hiking and recreation is free, and it's where you will find the Paradise Jackson Visitor Center that offers all data on the area, as well as programs that are run by guided rangers, a place to fill up on food and drink, and a gift shop so that you can bring a piece of the beauty home with you. Even cooler is the fact that you and yours can stay at the historic Paradise Inn from mid-May to early October. From there, you can enjoy the peak wildflower season that is stated to be one of the most enchanting sights in the world; to tubing and skiing once the early winter hits. And if you're more into camping, Paradise is where you will find the Guide House offering climber permits, and hiking and backcountry camping information.
Another sight not to miss is the one-mile loop called Grove of the Patriarchs Trail. Taking this voyage on the Ohanapecosh River allows you to visit an island that looks as if it was made by the gods, themselves. While walking on this trail, you stare up at the 1,000 year-old Douglas fir and western red cedar trees that, quite literally, tower above you. There is also a swinging suspension bridge to cross (taking an adventure lover back to the days of Indiana Jones), and makes you feel as if you're in another world.
If staying at the Ohanapecosh Campground, you should also take the three-mile round-trip hike on Silver Falls Trail. A somewhat "easy" hike, families love to visit the falls, cross the bridge and then loop back to camp. Not to leave anyone out of being able to take in this wonderful area, there are other trails in various places within the Park that also allow you to snap some great pics of the falls.
If you're a history buff who likes the past even more than hiking, there is information to be found all the way back to 1899, when James Longmire's homestead and mineral springs resort actually became the Park's headquarters. Encompassed by the Longmire Historic District, located inside Mount Rainier National Park and east of the Nisqually Entrance, visitors learn about the early days at the Longmire Wilderness Information Center, and are able to stay at the National Park Inn. This "hidden gem" offers up several hiking trails, including the popular Trail of the Shadows that begins near the museum, travels past the Longmire hot springs, and even has a replica of one of the earliest homesteads to visit.
And these are just a few of the adventures you'll find! Now is the time to add Mount Rainier National Park to that "bucket list" and head to this true 'Paradise on Earth.'
Learn More about the History of National Parks: Click Here