Day Saving Holes, Last Cast of the Day
  Day saving Holes, making the last cast of the day or what we really called them "Save the Day Holes", those places on a stream or river where you know you can always catch a fish on your home waters. The day has been hard press to even get a rise or bump much less a hook up.  You know the place you end up to feel that tug on the line, a railroad trestle, or boulder at a bend in the stream, tying on a wooly bugger at the leaders end.  Quietly working your way to your favorite casting position to swing the bugger down in the seam keeping up with the slack as it swings into the tail-out position the line goes taught with a quick tug fish on.  As it runs down stream whether its a rainbow or brown as just enjoy the sound of line rushing of the reel sliding through the guides is note to the music of the river.      
Woly Bugger Patterns are only limited by your imagination, bead head to egg sucking leeches. 
Here are a few I use successfully.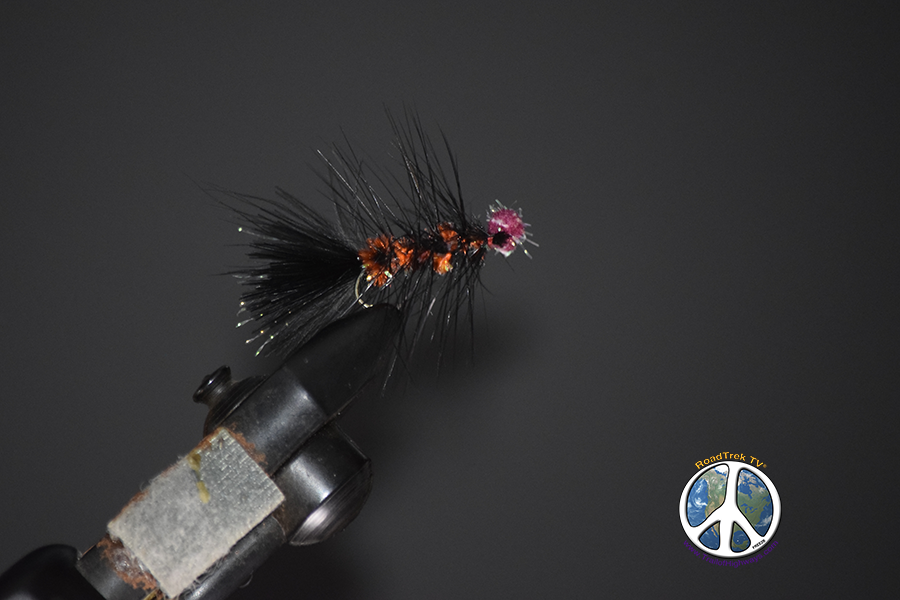 Tying Recipe; Wooly Bugger, Egg Sucking Leech: This is tied on a #10 4LX Hook
Tail: Tip End of Marabou / Flash: Clear Krystal Flash / Body: Variegate Black and Orange Chenille / Hackle: Black Saddle Hackle / Egg: Pre-made with flash / Skill Level: Great Beginning Fly Tier Pattern
Brook Trout All Sport Leggings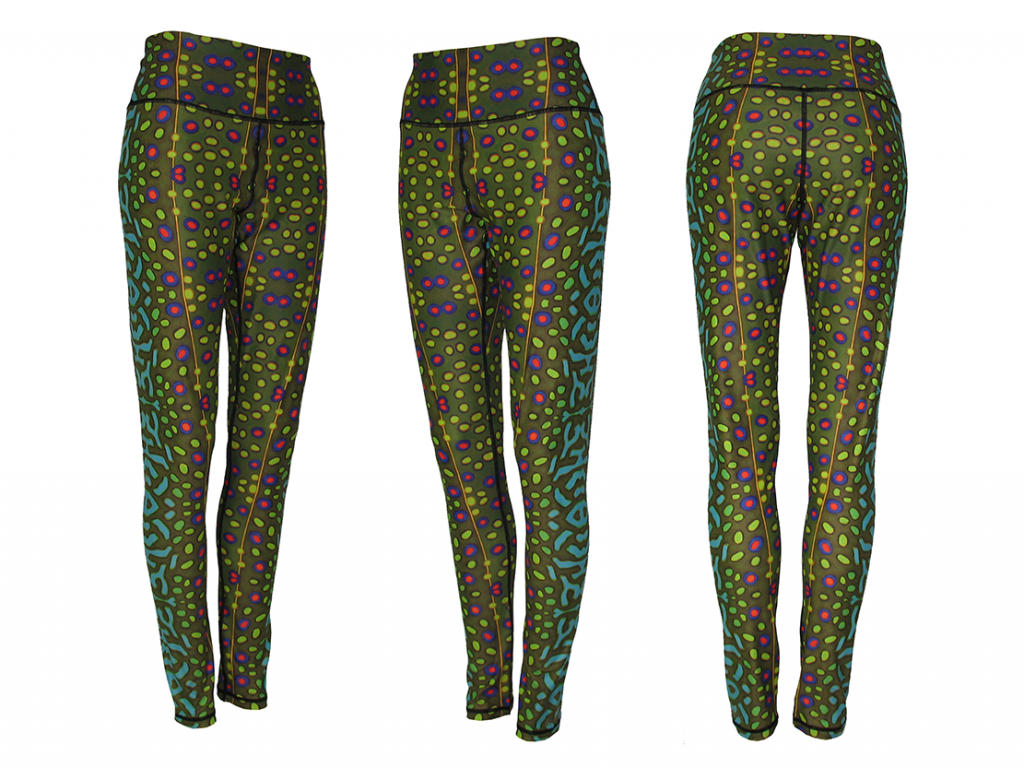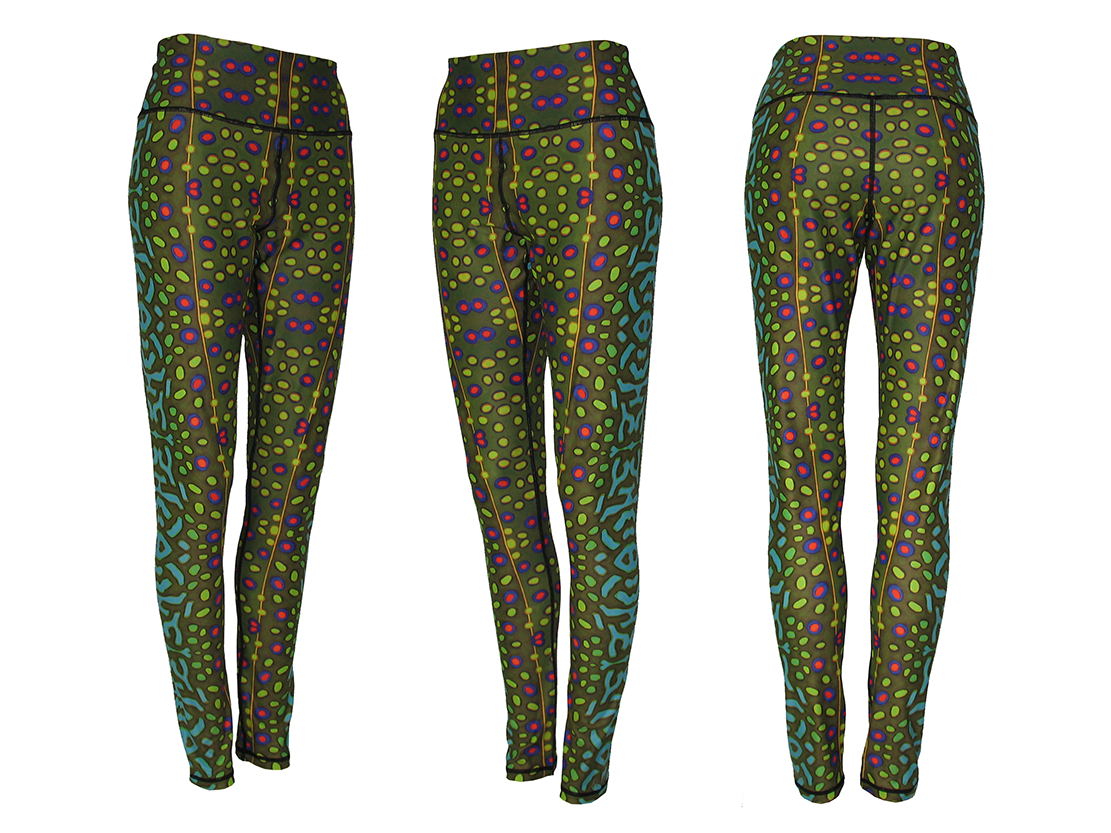 Brook Trout All Sport Leggings/Yoga Pants/Trail Running Apparel
Put on Adventure, our Sun-Pro Hoodie will leave you in complete comfort while on your next big climb, run, hike or a day on the water.
Get Yours Click Here: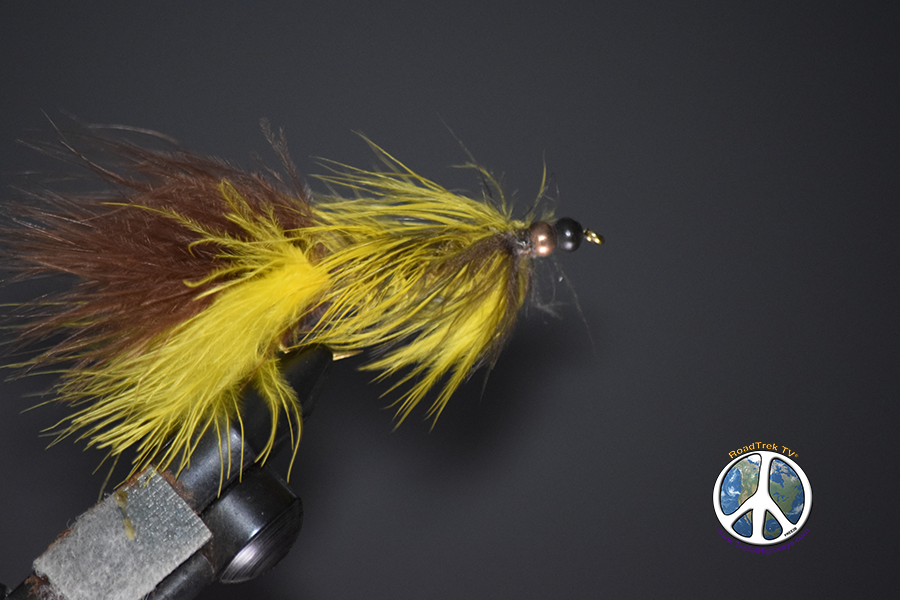 Double Bead Head Wooly Bugger
Hook: #4 4XL / Head: A Black and Copper Bead / Tail: Yellow and Brown Marabou Tips / Body: Brown Chenille / Hackle: Yellow and Brown wrapped together up the hook. / This a great pattern for Pike and Bass in the spring as well as trout in the right conditions.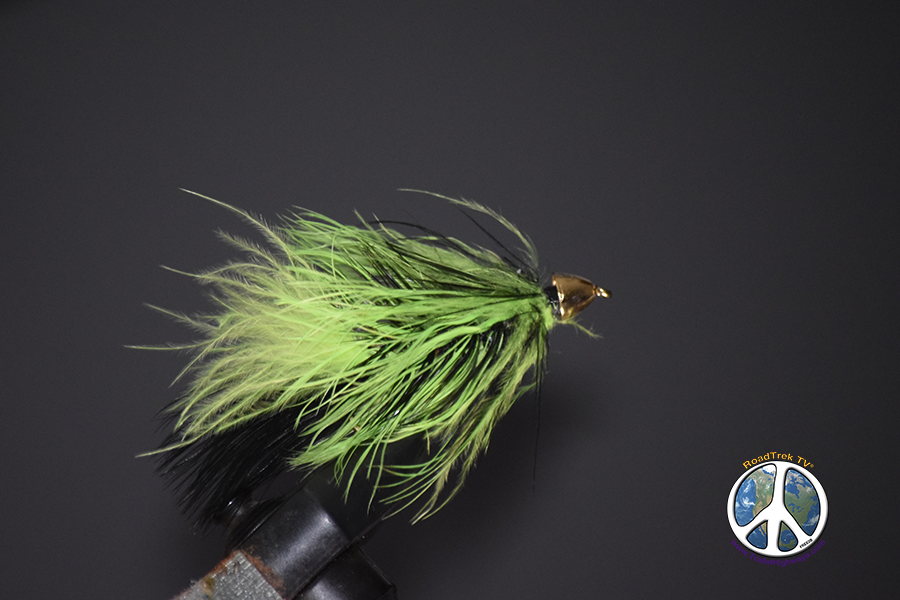 Cone Head Wooly Bugger 
Head: Brass Cone Head / Hook #4 4XL / Tail: Chartreuse and Black Marabou Tips / Hackle: Chartreuse and Black Saddle Hackle
A Great Pike and Bass Fly as well as Saltwater, such as Sea Trout. Have even caught a couple brown trout with it. 
Learn More About Fly Tying: Click Here
As a company, as individuals and a group, we are strong supporters of public land and can't stress enough how everyone needs to get involved with a local conservation in your area and do all we can to save our "Wilderness Areas, Monuments, and other Public Lands".
Don't Let Our Government become very reckless with Nature and Our Public Lands! Support Your Local Conservation Organizations!