Tying and Swinging Trout Intruders
Tying and swinging trout intruders are one of my favorite types of streamer fishing.  My favorite single handed rod is the Snowbee Prestige Eleven Foot, three weight rod. Most of the Trout Intruders I am tying at the moment are only a inch and half in length with lots of color variegation ( if that's even a word) a lot of depth in the color.
Recipe for the Yellowstone Madam:
Hook: Ahrex FW521 for the tag hook attached with 30# braided Power Pro.
Thread: 6/0 UNI Red
Tag / Hot Spot: Flash Chartreuse Green Dubbing Loop, 2 wraps
Rear Collar: Whiting Farms American Hen Saddle BLW/FL Green Chartreuse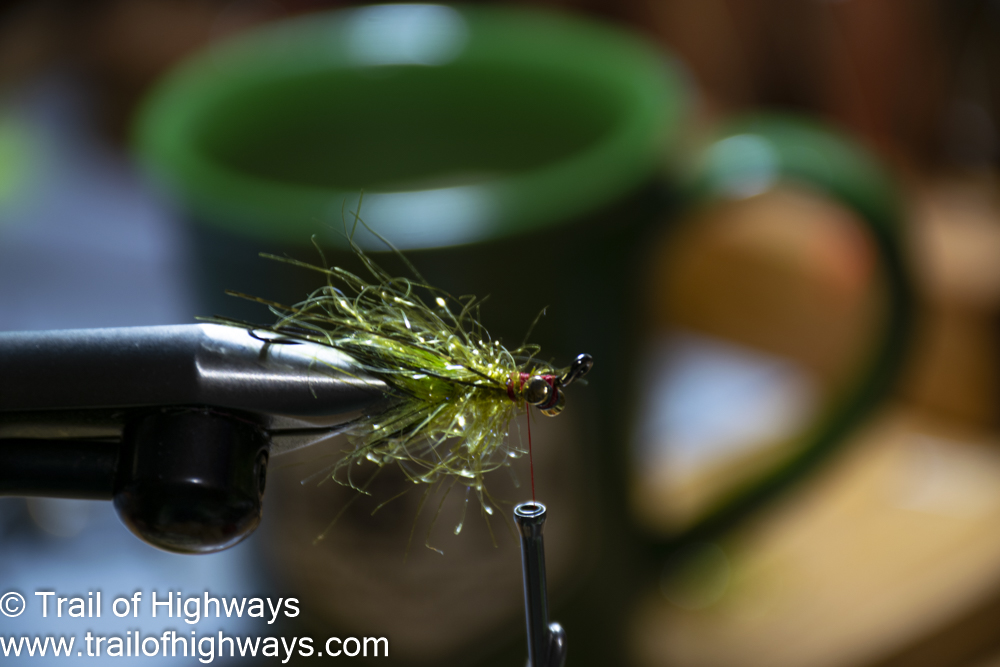 Tie and palmer forward olive Ice Chenille, leaving from for collar and flash behind the eyes in Swinging Trout Intruders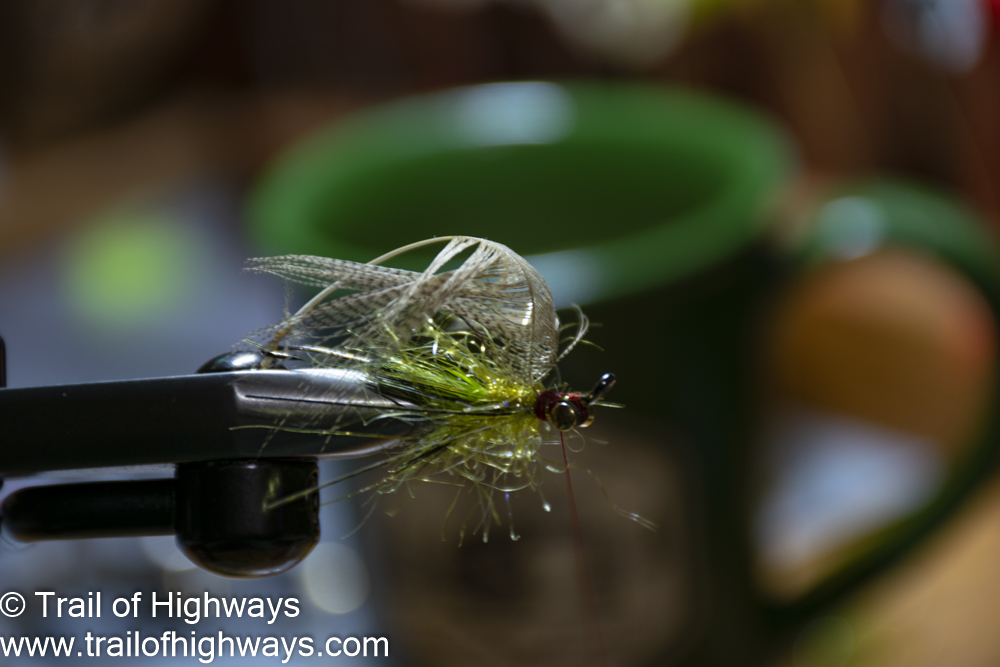 Tie in Mallard Flank dyed Lemon Wood duck by the tip and palmer 3 wraps forward and tied off.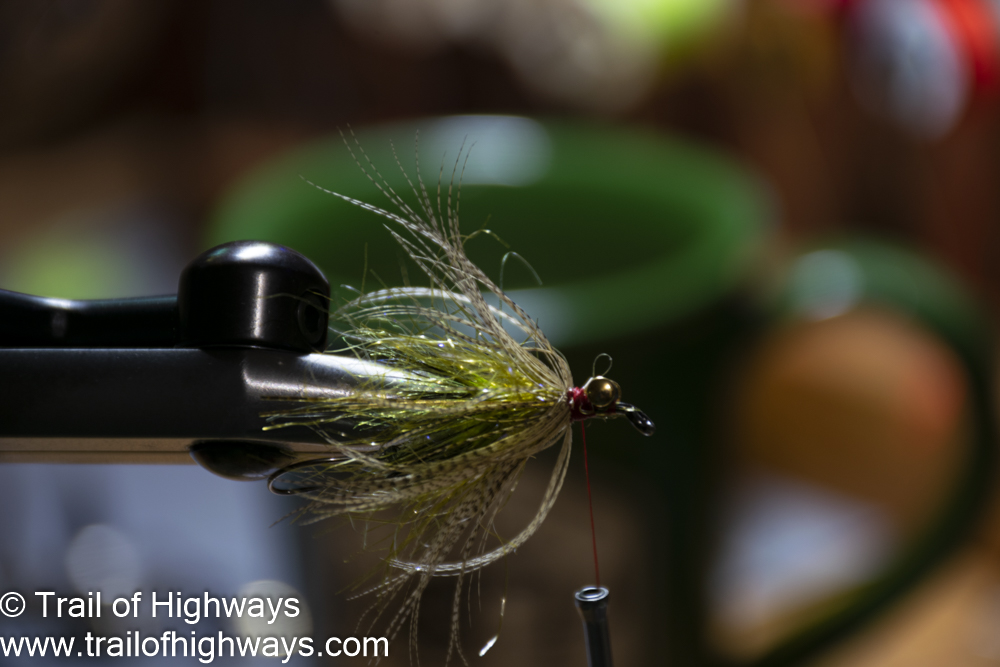 Tie in 2 pieces of gold holographic flash down both sides as lateral lines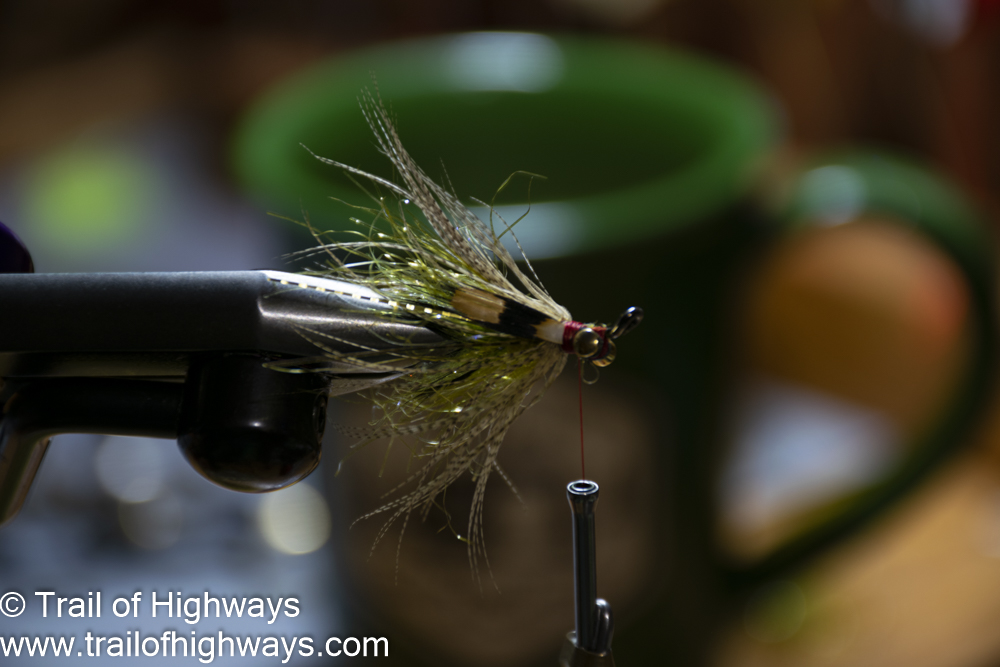 Tie in the Jungle Cock Eyes, I like them a size bigger for added attraction effect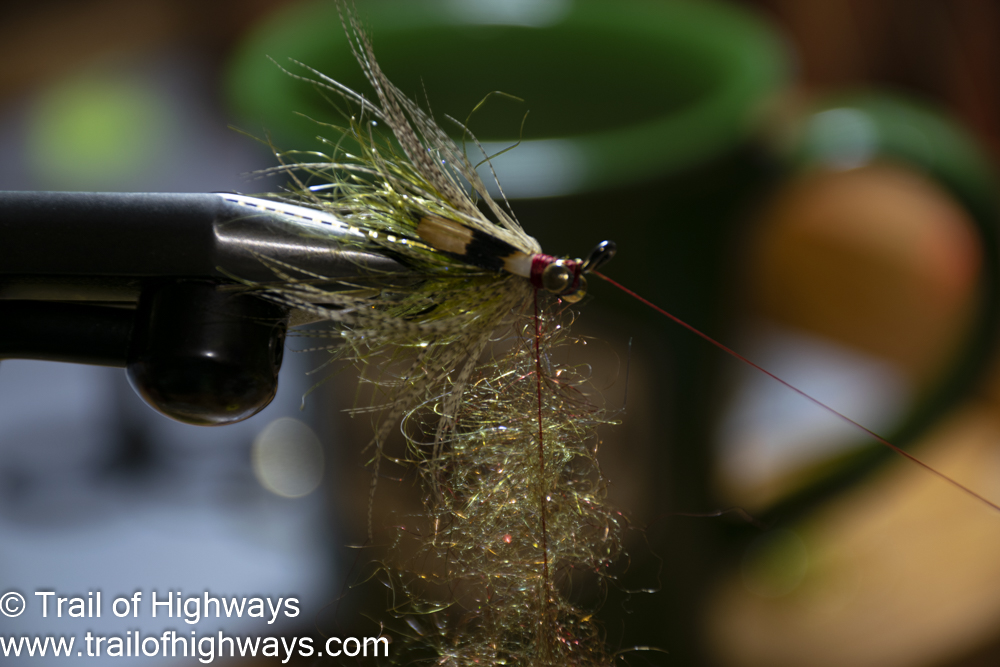 Created a Dubbing Loop with my 50/50 special blend of Olive and Rusty Nail Colors with Flash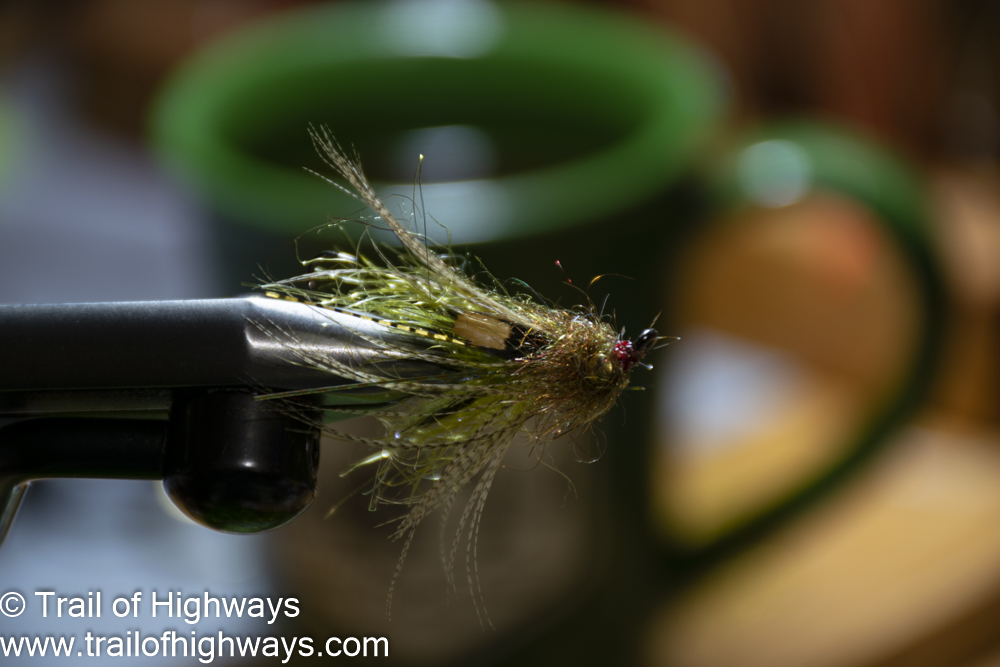 Trout Intruder Yellowstone Madam for a swinging good time
Other Swinging Trout Intruders
Other colors for different rivers and or trout species.  Small lightly weighted and easy to cast and control the drift.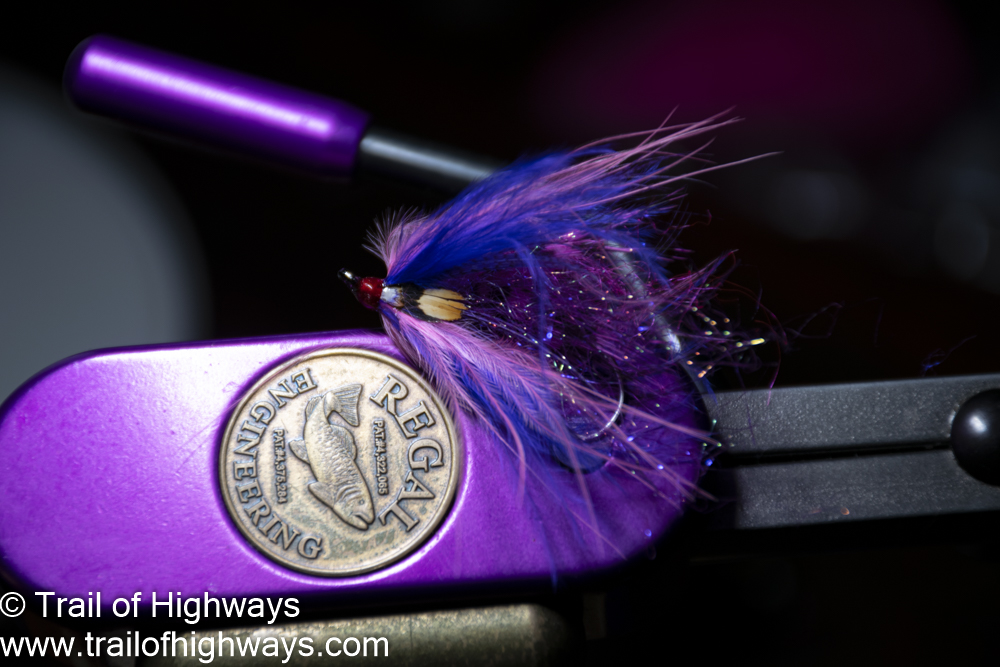 Pink / Purple Marabou Trout Intruder tied on a Regal Vise using Gamakatsu Hooks