Description
Brook Trout Fishing Hoodie doubling as Fly Fishing Apparel on the Trail as Hiking Clothes
Daniel Lopez's Brook Trout Fishing Hoodie is rising to the royal wulff fly in vibrant colors.  This sun protective Fishing Hoodie features 4-way stretch fabric (84% polyester 16% Spandex) for comfort and fit unmatched. Incredibly comfortable even while packing a 50lb. backpack on a wilderness trail heading to a back country lake in these great hiking clothes.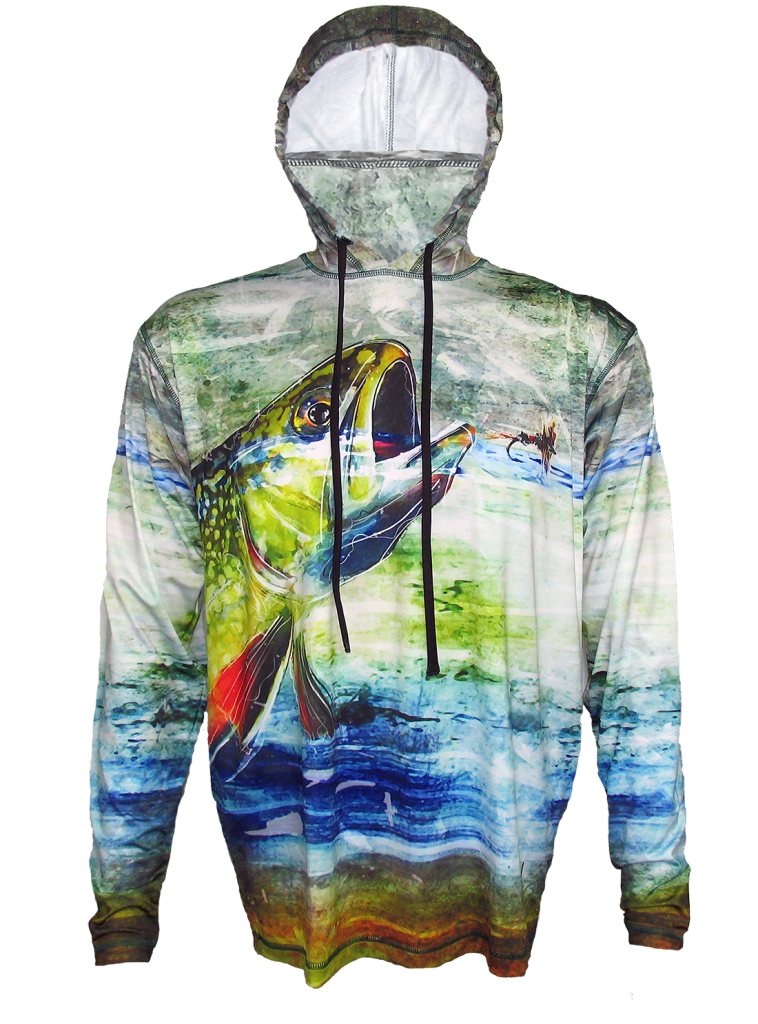 Revolutionary Design Technology in Fly Fishing Apparel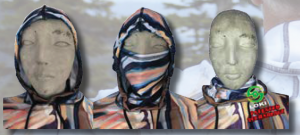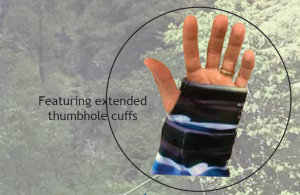 Our revolutionary design (Patented Loki technology) keeps a face mask ready for you at a moment's notice. Simply reach behind your head, pull it over and cover your face, instant sun protection or warmth. Or keep it lower as a Neck Gaiter to keep harmful rays from your neck. 
Great Adventures and Hiking Clothes
Great Fly Fishing Apparel Brook Trout Fishing Gloves
Great for everyday wear Brook Trout Printed Leggings
Brook Trout Fly Fishing Shirts
Imagine a day hiking and fishing your favorite Brook Trout stream with a trout in most hole rising to your dry fly as its drifted down a short clear run.  Caddis and blue winged olives are dancing in the air on mating and others laying its eggs on the water.
Colorado hiking trails offer a diverse topography. In this environment we field test our hiking clothes, fishing shirts and lots of fly fishing gear. Fly Tying Recipes can be found on pages within.