Description
Brook Trout Fly Fishing Apparel Patterned Leggings
AD Maddox's art Brook Trout on fly fishing apparel a performance  yoga-style patterned leggings. Wear as wader liners, long underwear, workout leggings, or to get trouty for a night on the town. These All Sport Leggings feature 4-way stretch bushed-back fabric (85% polyester 15% Spandex) for comfort and fit unmatched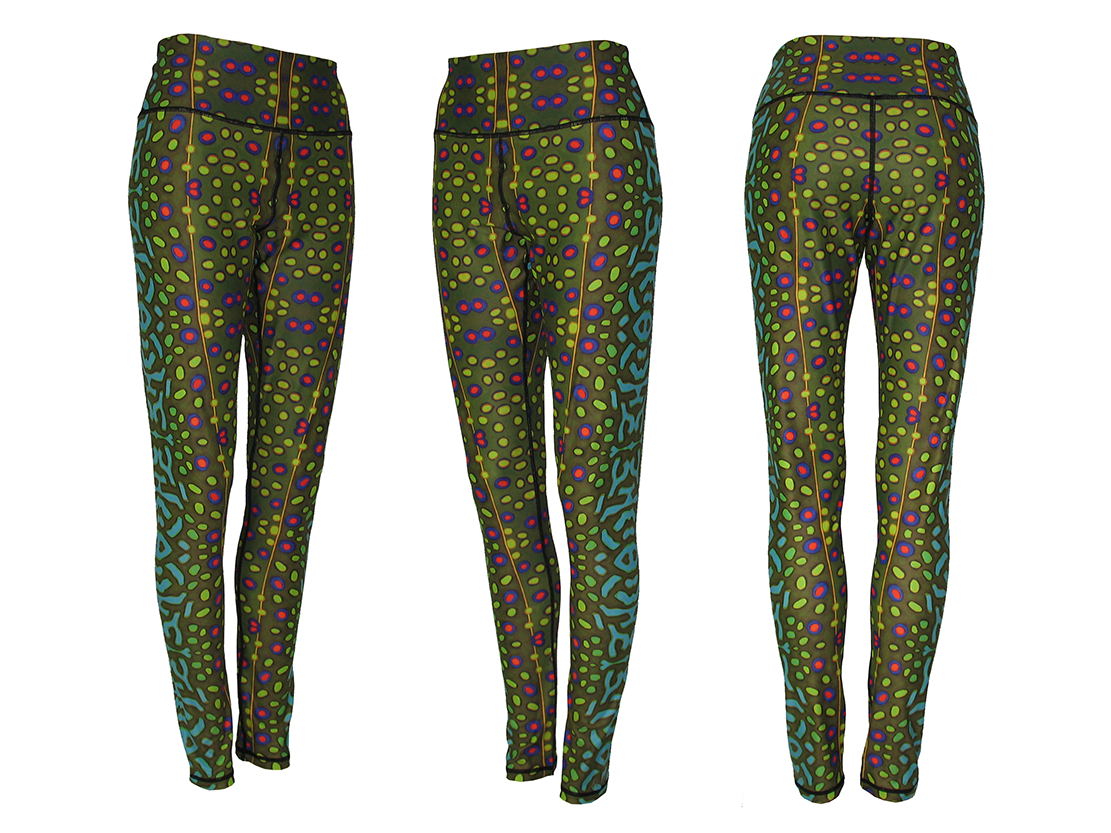 AD Maddox is a Tennessee born Fly Fishing Artist who's roamed the west on her Ducati with Brush and Fly Rod in Hand.
AD Maddox's fly fishing art brings a serene quality of nature to every piece of fly fishing apparel, creating the feeling of being on the river with every step.
Brook Trout "Salvelinus Fontinalis" is not a trout, it is the most trout like of all the charr's. Nothing like hiking a small mountain stream with a 1 weight fly rod catching Brook Trout is a fun way to spend a day.  Mountain streams offer flowers, butterflies, bees, deer, elk or even a mountain lion.
Brook Trout Leggings in our fishing clothing is the fishiest fishy wear of comfort in the river or on the trail camping wear as well.
This way to another design;  http://ow.ly/cIXz30nN95n