Purple Ant Fly Tying
Fly Tying a Purple Ant May Lead to Mountain Lake Trout Adventures
Most think of ant being, brown, black, red, you get the idea. Purple adds a whole new flavor to the recipe book of fly tying.  I have always like to tie up patterns that add a different hue of color to the trout's diet.  Beside being the odd fly out seems to attract more fish to it.
Purple ant is easy to tie for any beginner, I use a simple floss body, and a brown dry fly hackle.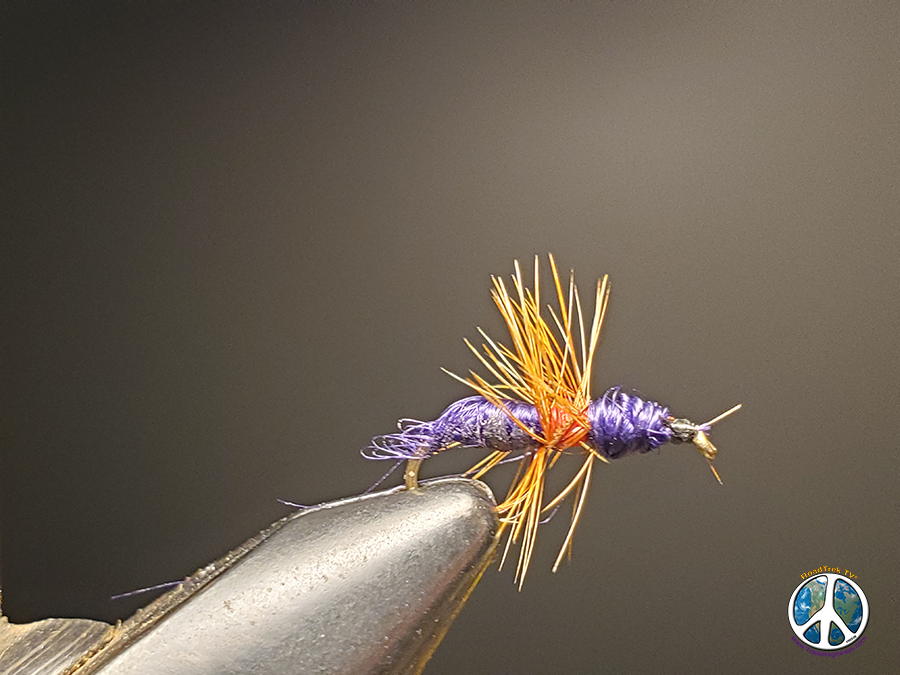 Hook: Size 10 to 18 2x nymph hook
Thread: Black
Body: Purple Floss/Red Floss/Purple Floss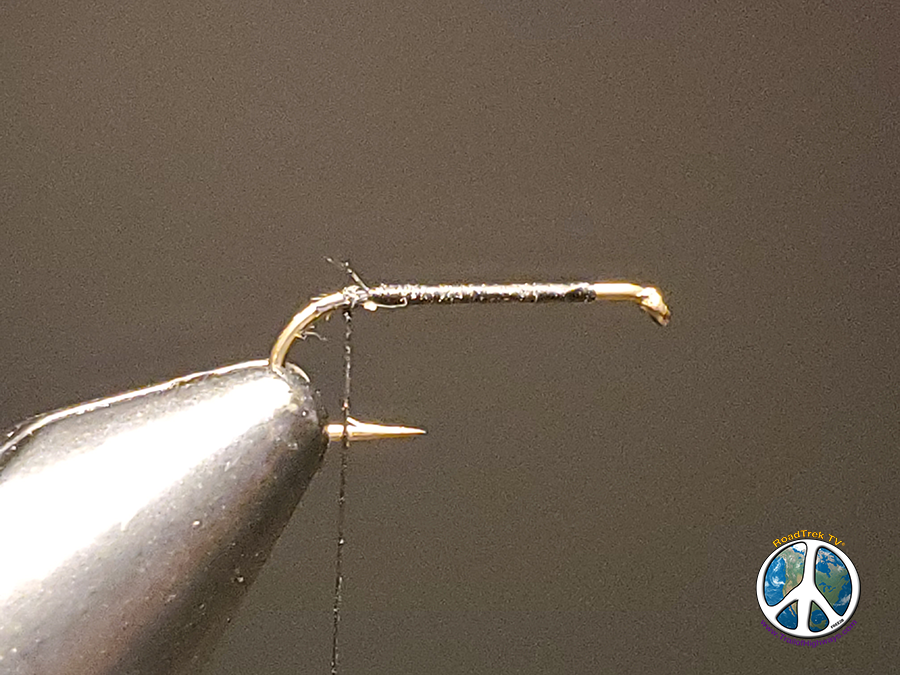 First wrap a base of black thread, starting back for the eye of the hook a hook eyes length back.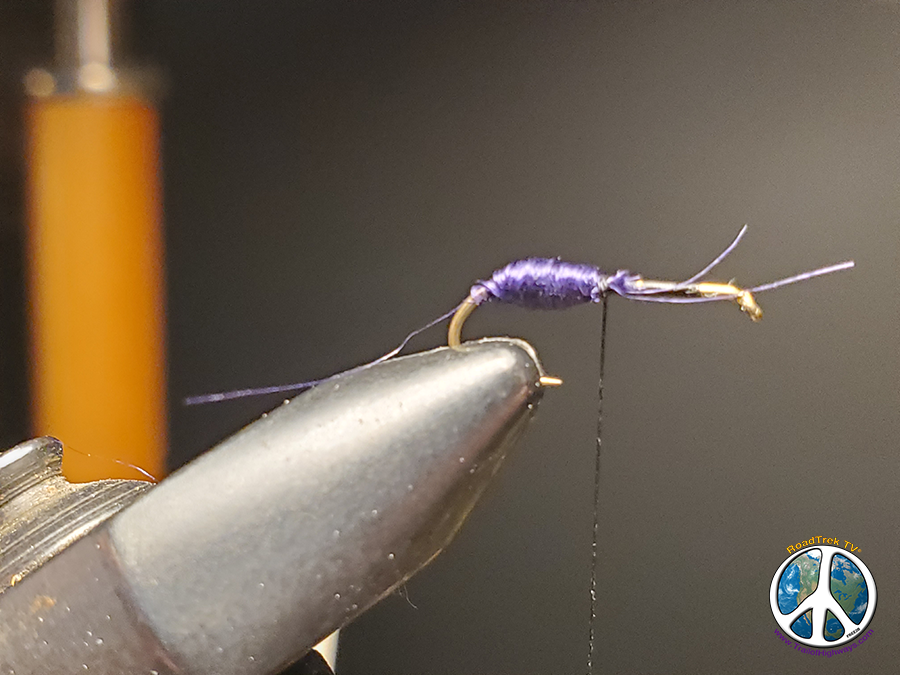 Next tie in the purple floss, and wrapping into rounded shape of ant thicker in the center than on the ends,  just over a third off the way towards the eye of the hook.  Tie off and tie in the red floss and appropriate size dry fly hackle.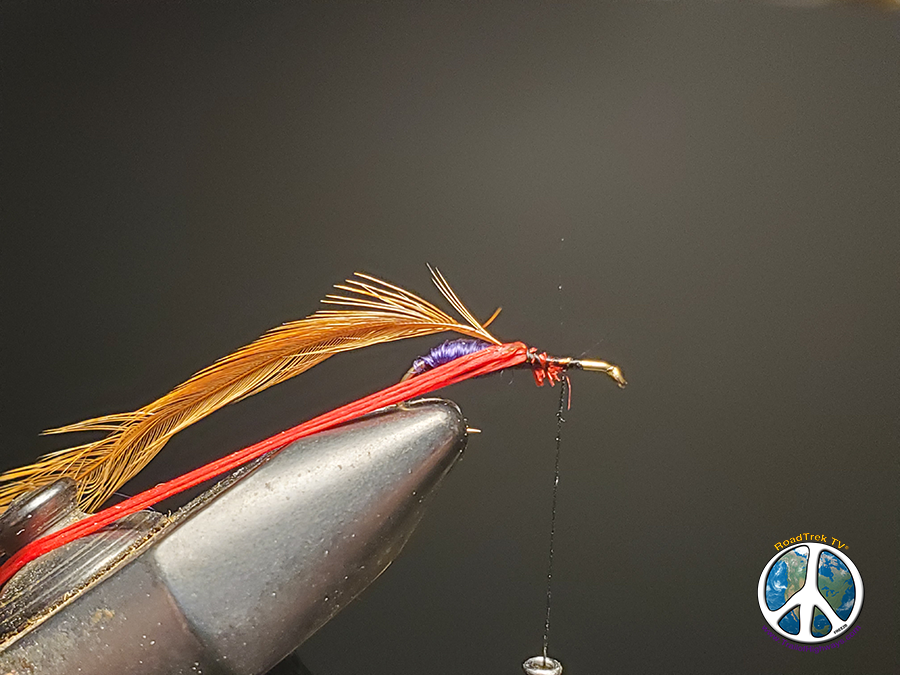 Wrap red floss forward just one eight of the space towards the eye of the hook, they wrap hackle forward in 3 wraps and tie off.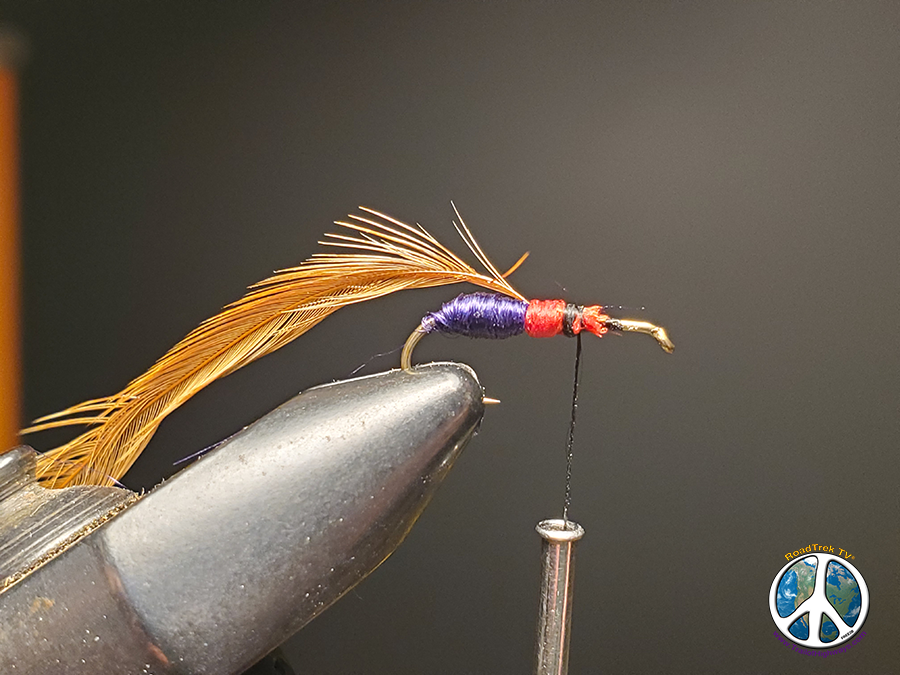 Next tie in the purple floss and wrap thread up to the space left for the head of the fly.  Wrap the purple floss forward creating a rounded body and tie off.  Put a little head cement on the head and your ready to engage of trout on a high mountain lake, river or stream.
Rainbow Trout Leggings Fly Fishing Apparel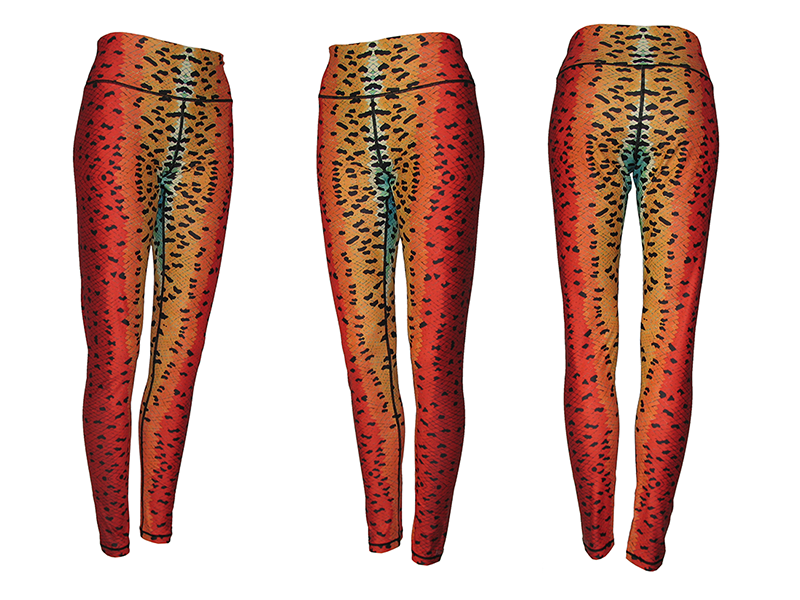 Rainbow Trout Leggings Yoga Pants
Put on Adventure, our Yoga Pants Legging will leave you in complete comfort while planning your next big climb, run, hike or a day on the water.
Get a Pair: Click Here
History of Fly Tying: Click Here
Tying a Soft Hackle Spark Ant: Click Here
As a company, as individuals and a group, we are strong supporters of public land and can't stress enough how everyone needs to get involved with a local conservation in your area and do all we can to save our "Wilderness Areas, Monuments, and other Public Lands".
Don't Let Our Government become very reckless with Nature and Our Public Lands! Support Your Local Conservation Organizations!