Fly-Tying Evolution Feathers, Fur, Art, All Catch Fish
Fly-Tying Evolution Throughout history, both fly-tying and fly-design have not changed much over time. When looking back, in fact, almost all changes have come from the discovery of new materials and introducing said materials into the world, allowing people to create new hook designs. The one area that has evolved in a big way is focused on the new technologies introduced from the mid-19th century to present day; instruments and tools that allowed fishermen to tie flies without having to rely on a hook vise in order to do so.
One of the earliest mentions when it comes to using a fly-tying vise appears in the 1887 publication: "Ogden on Fly Tying." And, unlike the vise, the variety of other tools, including hackle pliers and bodkins, have remained almost exactly the same over the last century.
Tranquility Hoodie Fly Fishing Apparel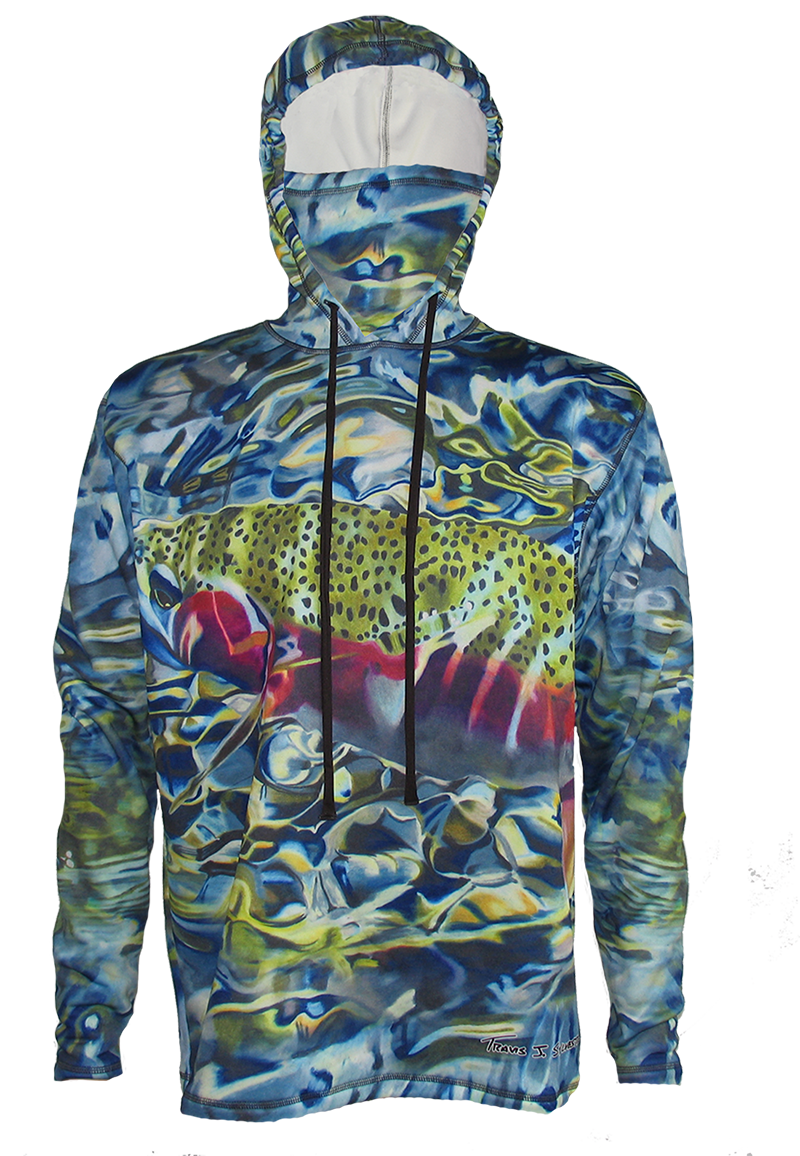 Tranquility Sunpro Hoodie
Putting on Adventure, our Sun-Pro Hoodie will leave you in complete comfort while on your next big climb, run, hike or a day on the water.
Get Yours Click Here Today!
Fly-tying is Art, as much as Bait
Fly-tying history is extremely colorful, when looking at the various cultures and countries that utilized the fly. In fact, this is one part of the outdoor hunting/sporting world that dates back to Ancient China and Medieval Europe, before its' "known" introduction into America. Although, even with historians studying this subject, no one can state precisely when the first artificial fly was even used for fishing. What can be stated is that 3,000 years ago, it was Chinese fishermen who used a feather from a kingfisher and attached it to a hook in order to "bring home dinner." Then, a few thousands years later, evidence shows that Macedonians used similar materials for their fly, with dyed wool and a rooster's feathers to create the wings.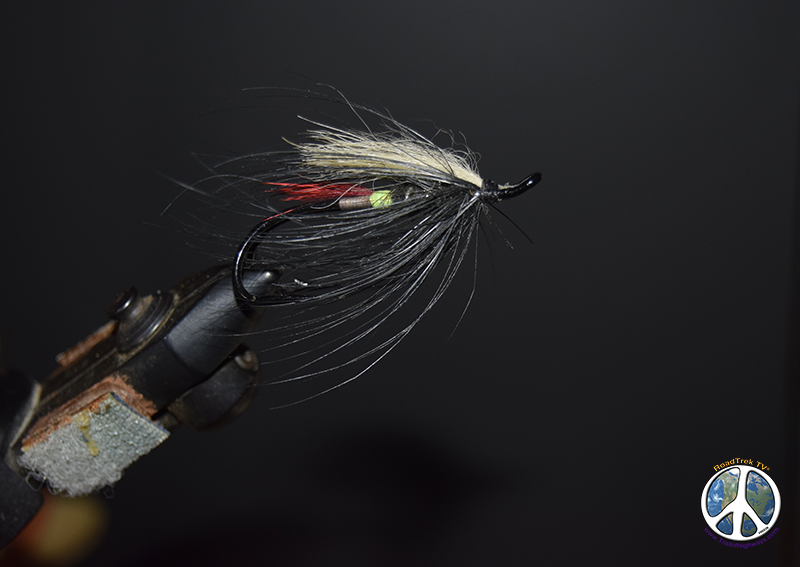 A great deal of factual evidence comes into play in the fly-tying arena during the Medieval Age back in St. Albans, England. In a book printed in 1486, a prioress wrote about everything from hunting to fishing, and included a section about fishing with artificial flies made mostly of wool and feathers from a large variety
17th Century Bring Beginning of Renaissance in Fly-tying
When we speak of advancements, we turn our focus to between the 17th and 19th centuries, which is when new techniques and skills were learned and honed that allowed anglers to craft more effective flies to get the job done far better than before. For those who have knowledge of the industry, the name Charles Cotton will be well known. An aristocrat living in the 17th century, Cotton actually published a collection of flies with so much detail that they truly were the greatest imitation of real flies. Coming up behind him, an artist and fishermen named Ronalds built on Cotton's work in 1836, by putting together a truly sought-after book to this day: "The Fly-Fisher's Entomology," featuring more pictures of real flies set beside pictures of their artificial copies, along with detailed instructions on how to create these artificial works.
Up until the late 19th century, it was known that flies, as well as the lines they dangled from, were made in order to float on the surface of the water. It was not until the 20th century that fishermen began to see that fish could also be "drawn" to the fly underneath the water, which is "the" discovery that expanded the opportunity and ability to tie the perfect fly.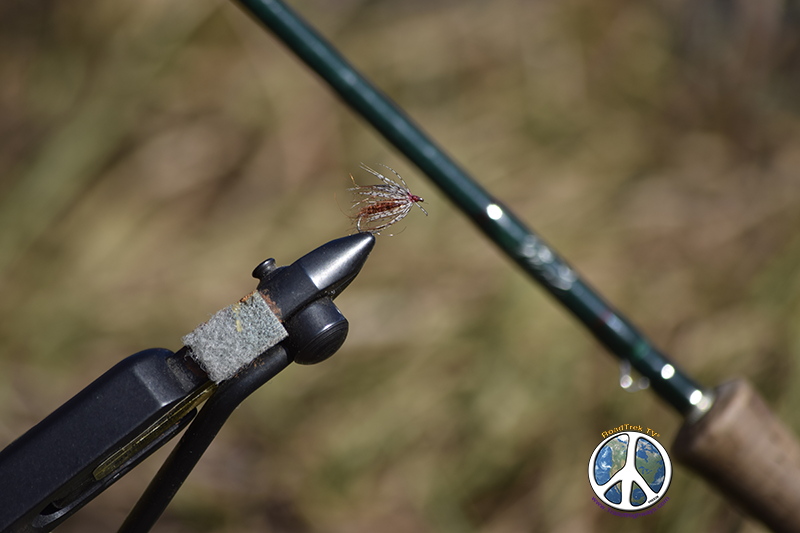 Whether you are enjoying the stunning beauty of Maine or hiking the mountainsides of Colorado and stumble upon the perfect body of water set in the most idyllic setting imaginable, fishermen have long been privy to some of the most memorable, perfect locations Mother Nature has gifted to the world. It is at these locations that new patterns have been used in order to bring to the surface the "best" dinner one could possibly feast upon. But it's also important to remember that fly-tying has, over time, become a true artistic craft for many. All you need to do is look at the wide and varied patterns that have been introduced over time and brought to others by die-hard lovers of the sport. In addition, professional fly tackle dealers continue to introduce new patterns all the time.
Fly-tying a World of Adventure
There are so many "branches" of fly-tying, however, that have made it a sport as well as a hobby for many. Take, for example, the fact that just as it is with the ancestry of people (being able to track the past of who and where you came from), you can do the same with the "families" of flies. Another way people like to embrace the fly-fishing world, is studying the past and seeing the cool patterns that are still on the "top" lists of many industry experts.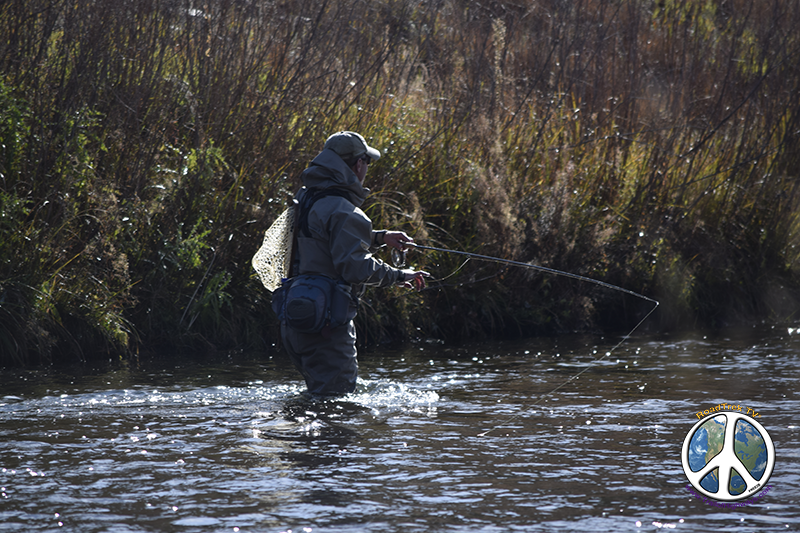 One such expert, Field & Stream, has studied flies and even put together some extremely interesting lists that include some truly historical flies: The Black Ghost still resides on the "top ten" lists when it comes to flies perfect for the sport. Created by a man named Herb Welch, The Black Ghost Fly is one of the very last remnants of the streamer tradition developed by fly-tiers up in Maine before and shortly after WWII. The black, yellow, and white color combination in this streamer pattern seems to make trout want to kill it, and fly-fishermen still swear by this one today.
In other words, there are many ways to enjoy history: to go back in time and see what was the best; who created and used these items; and what they looked like then versus now. Fly-tying is most definitely a subject that expands a person's knowledge and allows those who love to journey up those mountainsides, or jump in a boat to head out to sea, a chance to have an unforgettable adventure.
Tying a Soft Hackle Spark Ant:

Click Here
Tying Wooly Buggers/Egg Sucking Leeches: Click Here
"Tempting" Flash Attractor: Click Here
Great Fly Fishing Apparel and Accessories
---
Hoodie Fly Fishing Apparel Took the One Rainbow Trout AD Maddox: Click Here
Tarpon Hookup SunPro Hoodie Saltwater Fly Fishing Apparel:

Click Here
Fishing Fishwater Neck Gaiter Outdoor Apparel: Click Here
Peacock Bass Fishing Apparel Gloves: Click Here
As a company, as individuals and a group, we are strong supporters of public land and can't stress enough how everyone needs to get involved with a local conservation in your area and do all we can to save our "Wilderness Areas, Monuments, and other Public Lands".
Don't Let Our Government become very reckless with Nature and Our Public Lands! Support Your Local Conservation Organizations!