Description
Peacock Bass Fishing Apparel Gloves
Peacock Bass Fishing Gloves
Outdoor Apparel Camping Hiking Fishing
Fly Fishing Sun Gloves provide extreme sun protection as well as preventing blisters on long rows.  Great on the trail, river, mountain biking, backpacking adventures or just a Sunday Drive.  Or just relive that day on the river casting to a pod of picky Rainbow taking Tricos. We use a Rainbow trout skin print by A.D. Maddox on these cooling wicking poly-Spandex Sun Gloves.  The tough 55% nylon, 45% polyurethane microfiber palms are perfect for fishermen, rowers, bikers, and anyone who wants to show off their general fishy-ness. Two sizes are available.
Great accessory for fishing clothes and sun protection.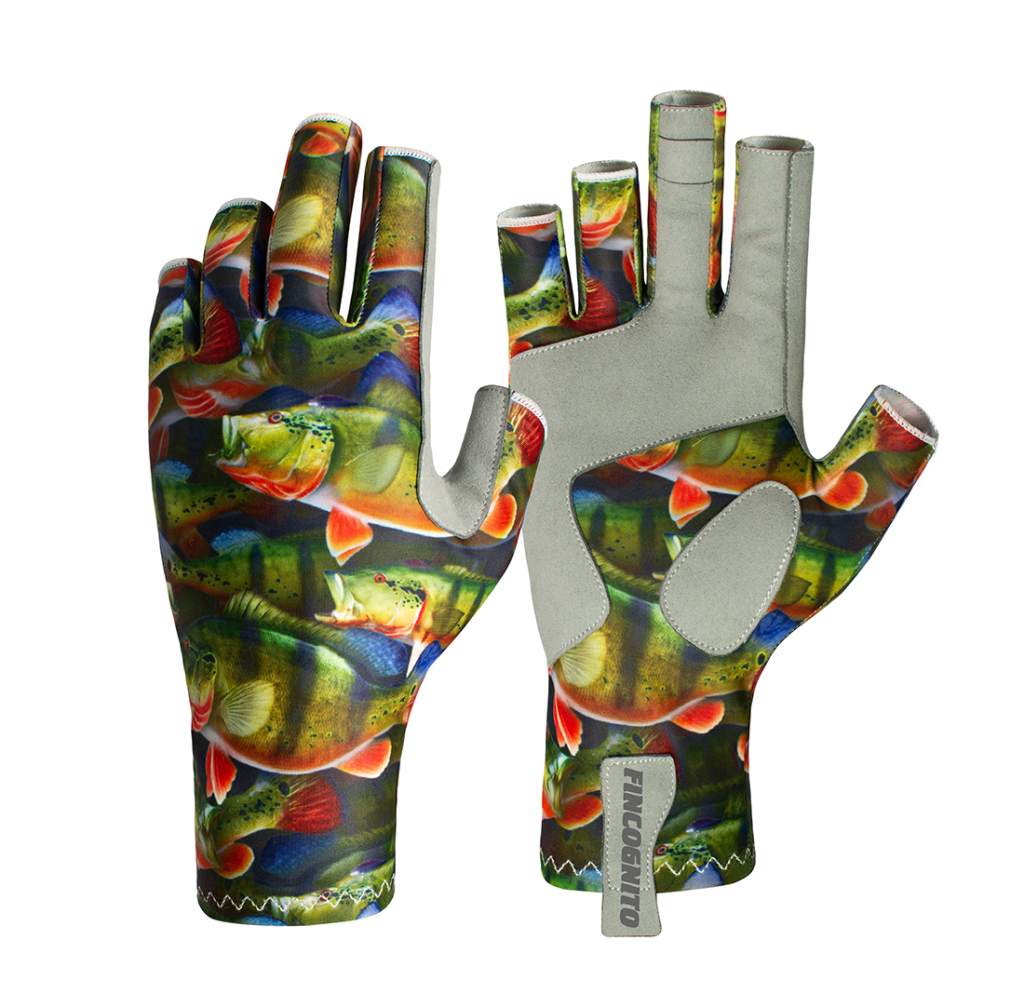 Peacock Bass Gloves are not just for fishing, liner of another glove, photography adventures I use them several times a week, great dexterity and warmth.
More Great Glove Designs; Click Here
Hike on these Trails:
Wigwam Trail Head: Click Here
Ute Creek, McCurdy Trail Photo One; Click Here
Bison Pass Photo Two: Click Here
Hike Harmonica Arch Photo-one;

Click Here 
Harmonica Arch Video Trail 1-1: Click Here 
Harmonica Arch Video Trail 1-2: Click Here
Wigwam Trail Hike 2-1: Click Here
Journey Continues Wigwam Trail 2-2: Click Here
Photo Essay Wigwam Trial Hike 2-3: Click Here