Description
Fly Fishing Apparel are Great Hiking Clothes
Our Mayfly Graphic Fishing Hoodies are great performance wear on the river as well as the trail as hiking clothes. Featuring art by James Dunlap.  Our fly fishing apparel includes the sun protective SunPro Fishing Hoodies featuring 4-way stretch fabric (85% polyester 15% Spandex) for added comfort.  James does naturalist illustrations of the multiple life stages of many trout staples.  Ryan Dunmeyer provides the entomological expertise to James with exhaustive effort in collecting and photographing every development stage.  We took a collection of the Dun & Dun mayfly images for our newest offering.  You'll find nymph, dun and spinner stages of Blue-Winged Olives, Green Drakes, Sulfurs, Slate Drakes, and March Browns.
These graphic fishing hoodies have built-in face masks for the best sun mask protection possible.  Thumb hole cuffs and the interior neck gaiter in the hood are included in these great fishing shirts.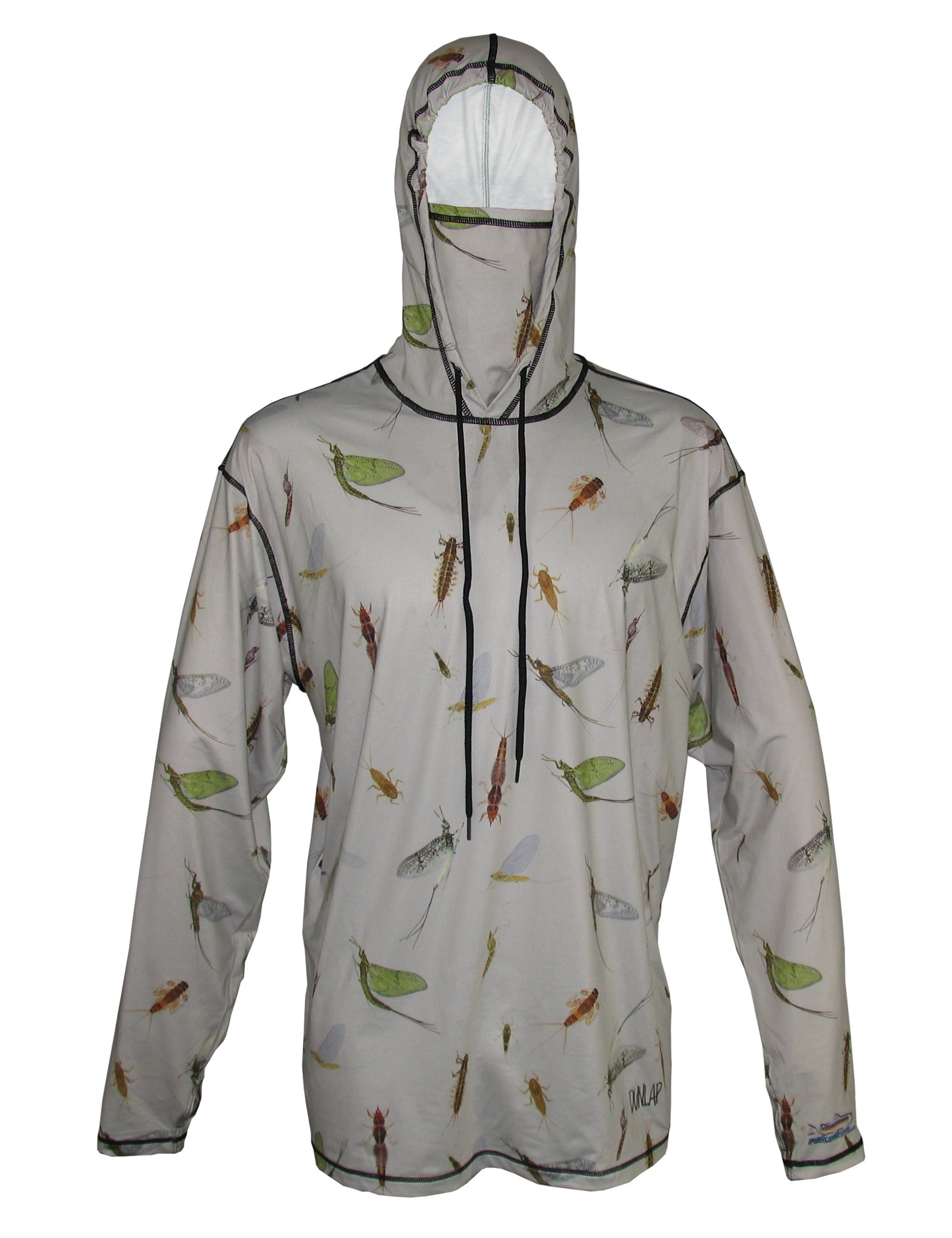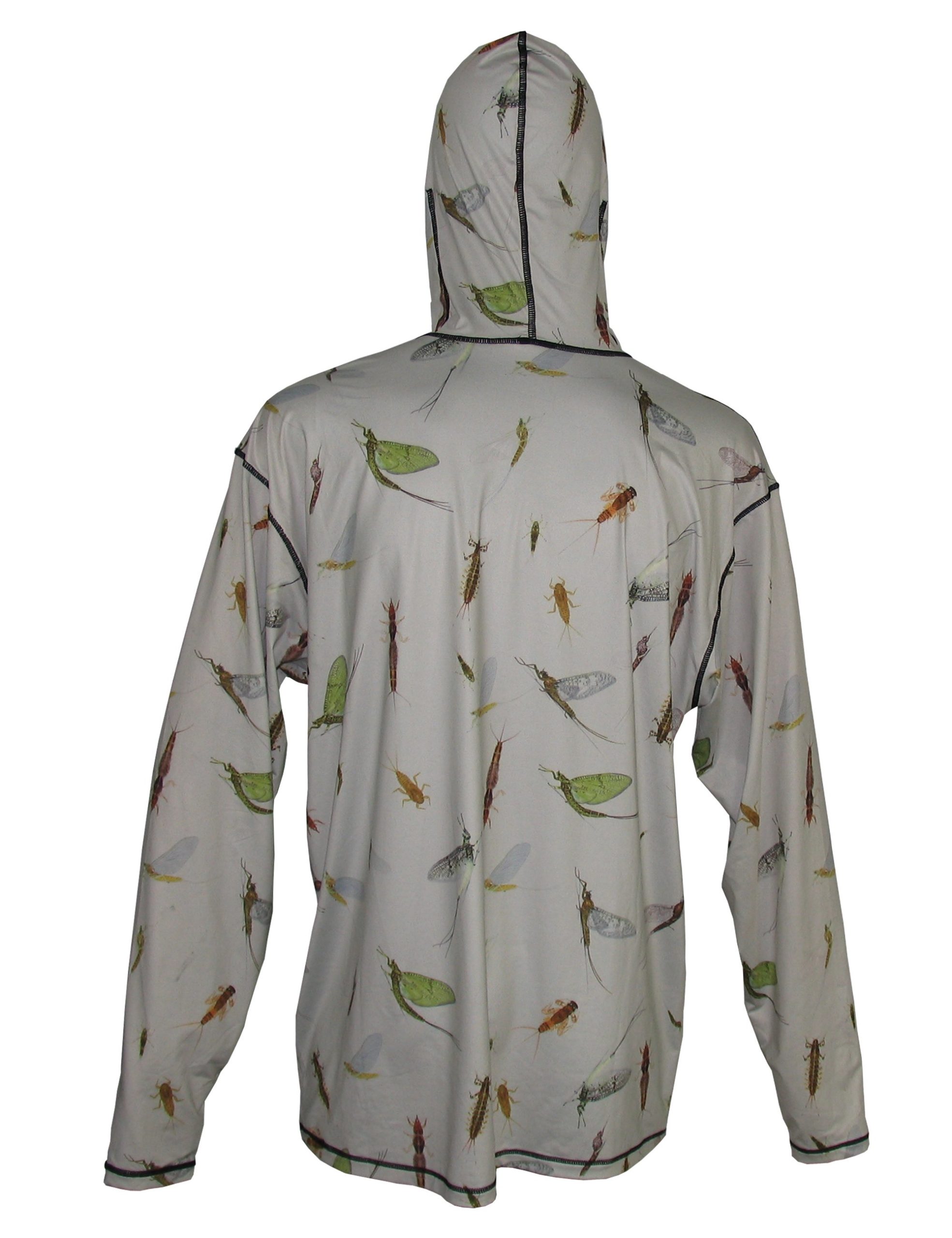 Mayfly Graphic Fishing Hoodies
Hiking Clothes, Fly Fishing Apparel, Fly Fishing Outdoor Gear
Mayfly Snack Fishing Shirt Adventure Fishing Hoodie
Colorado hiking trails offer a diverse topography and environment. In this environment we field test our hiking clothes, fly fishing shirts and lots of fly fishing gear. Fly Tying Recipes can be found on pages within.