Description
Arch Climber Graphic Hoodies, Hiking Clothes
Arch Climber Graphic Hoodies is perfect Expedition wear, on the trail, in camp or hiking up a mountain to a 14er's summit. Adventure wear with style.
Arch Climber Climbing Hoodies features Corona Arch in the Moab area.  Arch Climber shows an epic climb in Utah's canyon lands.  The sun protective UPF50 Climbing Hoodies features a heavyweight (240gr.) 4-way stretch fabric (85% polyester 15% Spandex) for comfort and fit unmatched. An internal neck gaiter built into the hood is included for free.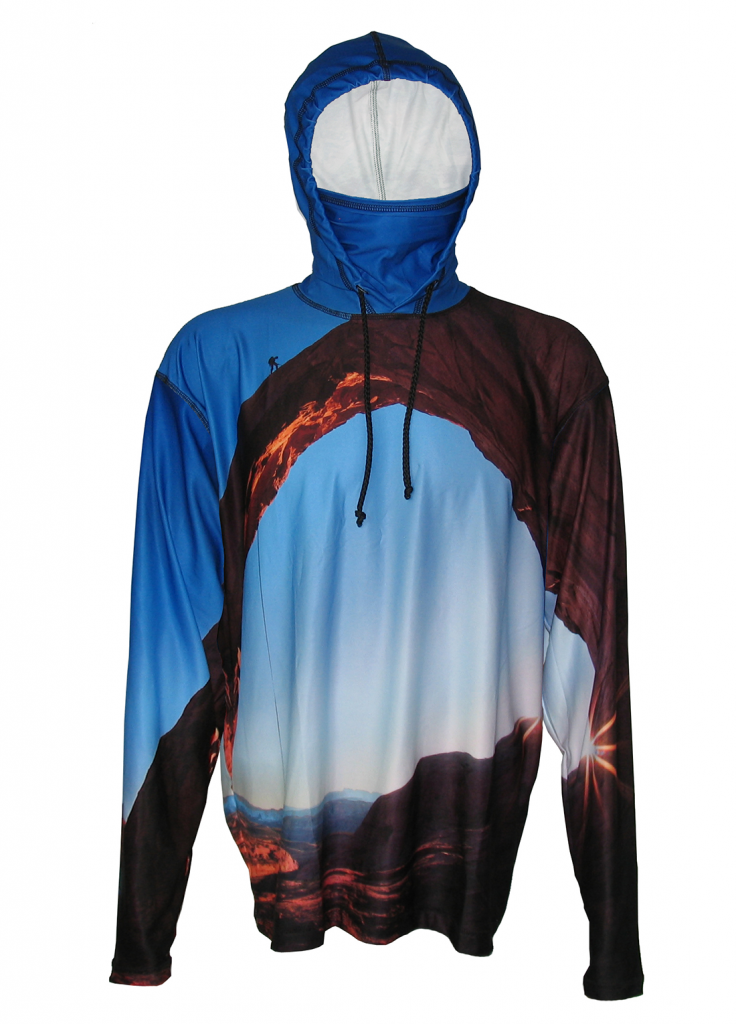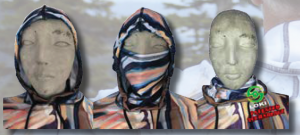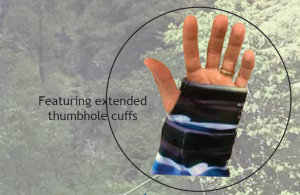 Our revolutionary design (Patented Loki technology) keeps a face mask ready for you at a moment's notice. Simply reach behind your head, pull it over and cover your face, instant sun protection or warmth. Or keep it lower as a Neck Gaiter to keep harmful rays from your neck.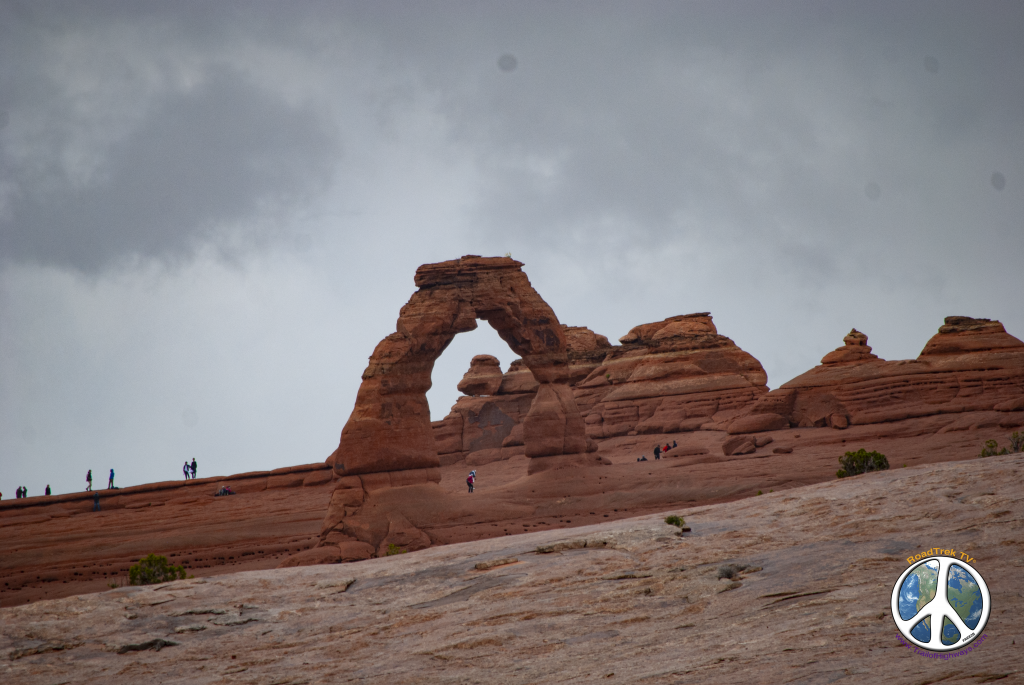 Read more adventures about arches:
Colorado hiking trails offer a diverse topography and environment. In this environment we field test our hiking clothes, fishing shirts and lots of fly fishing gear. Fly Tying Recipes can be found on pages within.