Description
Yellowstone National Park Bison Graphic Hoodies Hiking Clothes in Disguise
Inspired by the Bison of Yellowstone Living on a High Plateau
Boldness of a Yellowstone Park bison has the feel of walking right out of the graphic hoodie. Yellowstone Bison are majestic animals living on this high Plateau. Beautiful image of Yellowstone National Park Bison taken by Charlie Lansche. There was a period of years where I would wander Yellowstone National Park at least three separate trips a year.  Fished Buffalo Ford with Pat Barnes one fall day drifting Goofus Bugs to Hunger Cutthroat Trout. Yellowstone River is a very good place for Fly Fishing.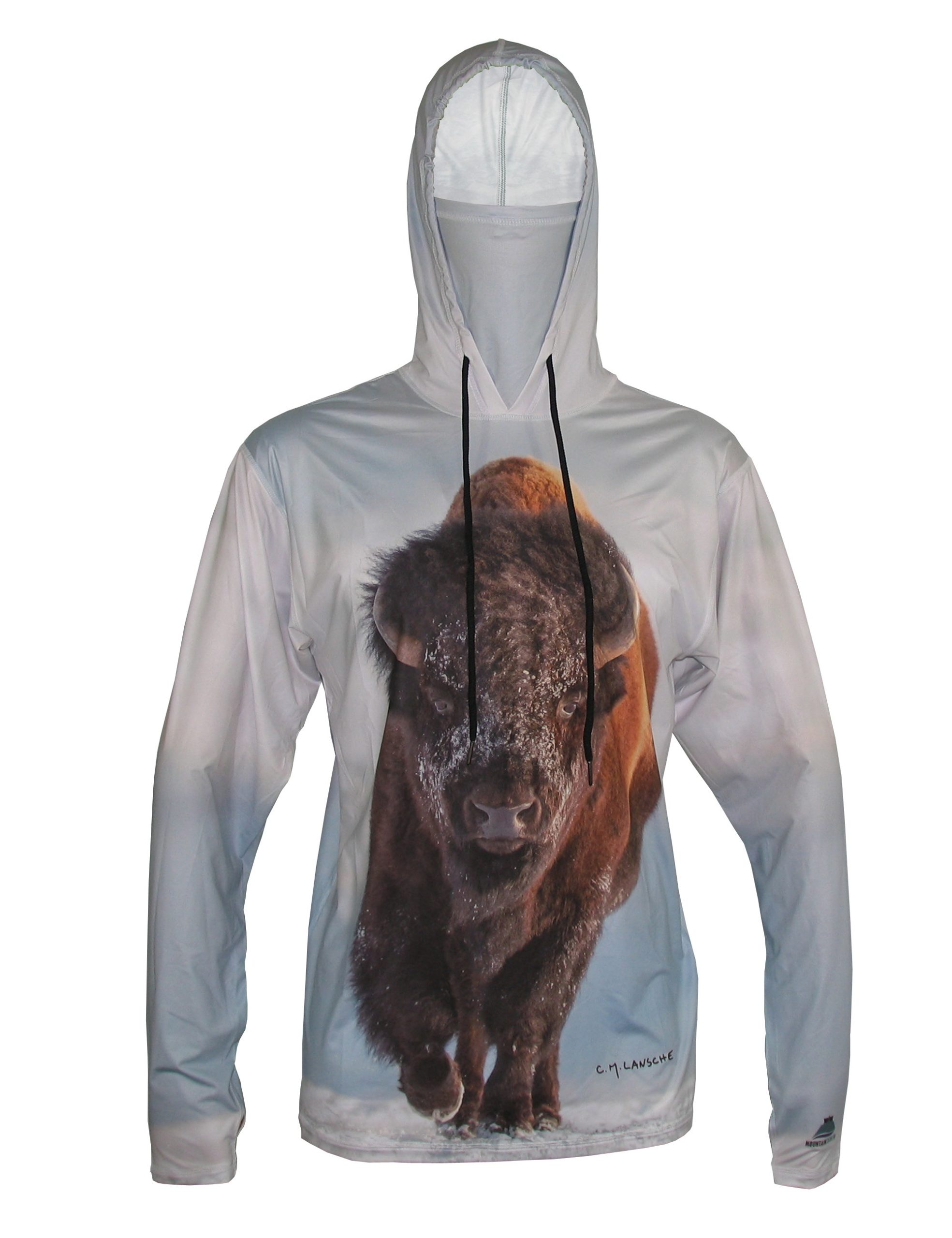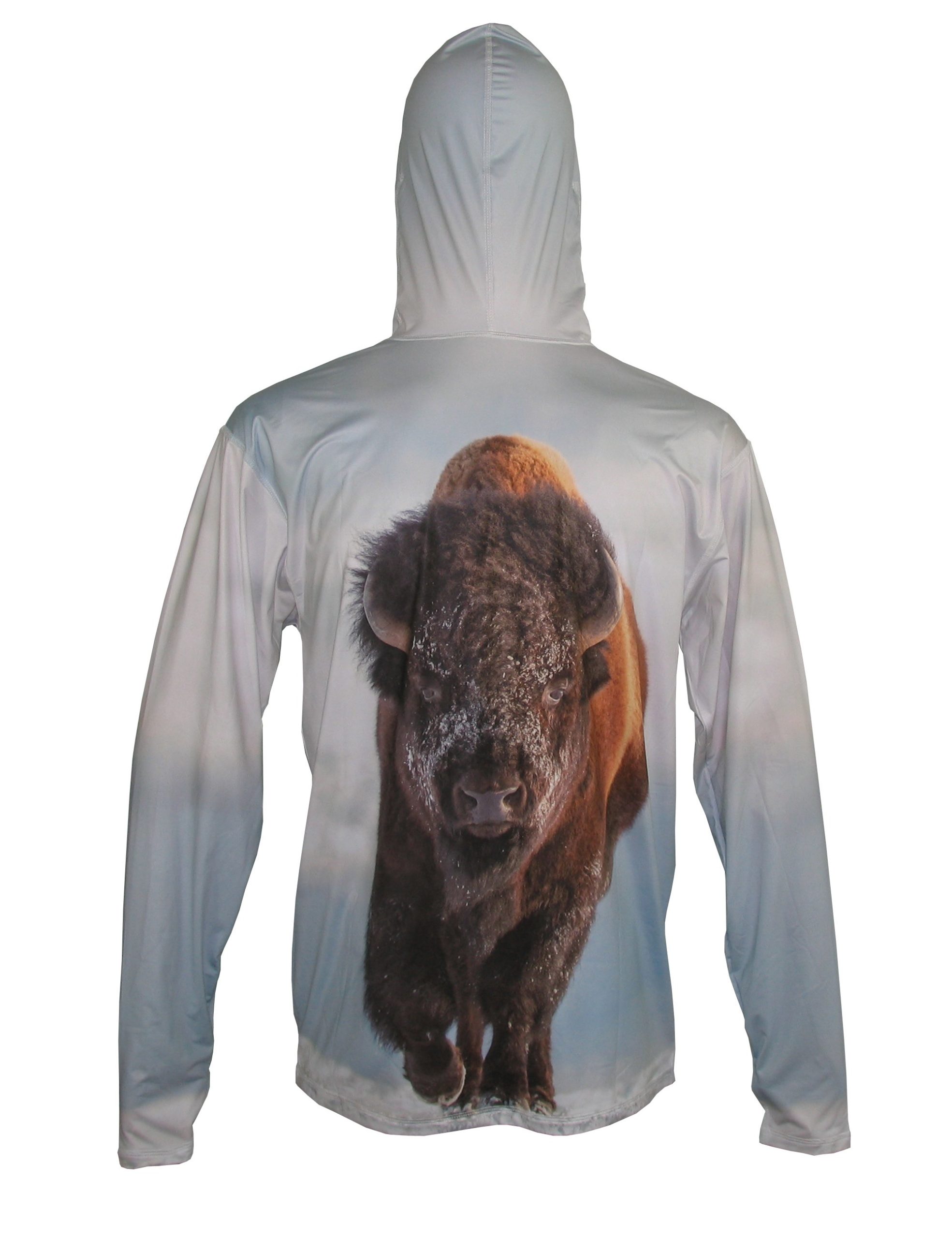 Care, Features, and Specifications
Our sun protective fishing shirts feature the following:
4-way stretch fabric (85% polyester 15% Spandex) for added comfort
Built-in face masks for the best sun mask protection possible
Thumb hole cuffs
UPF50 sun protection rating
Excellent wicking and moisture management
Quick dry
Easy care…machine wash warm, tumble dry low
Yellowstone Bison Graphic Hoodies Sizing Chart

Adventures Hiking in Fly Fishing Apparel
In Lost Creek Wilderness, Bison Pass and Ute Creek Trail are awesome hikes.  In West Yellowstone I have stayed and the KOA and recommend it as well as Ernie's Bakery and Deli. My Hiking Clothes a Yellowstone Moose Graphic Hoodies.