Ernie's Bakery and Deli, West Yellowstone
One of the first things we do when coming into a town we do is look for a place to drink coffee and hang out online for a while.  Got into west Yellowstone mid –morning on a Wednesday.   I like to look places up the hard way, by what I can find on Bing or google.   The first place looked cool enough and the roasted coffee smelled great.  Morning Glory Coffee had the right atmosphere but no plugs for electricity.  That is a must if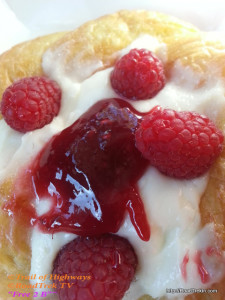 we are going to stay.   The next stop was the Taos Tea House; it had power and a very unique idea for West Yellowstone.  The Taos Tea House has a very friendly staff and management.   Spent a few hours there and headed out.   Stop by the visitor's center, they were not much help.   After that debacle stopped by a tavern known as the Slippery Otter Pub.   Good  pizza and very friendly staff.   On our way out of town head toward Idaho and our camping spot, we spot Ernie's on the left and vowed to stopping in the morning.
We were up after the elk and headed back into West Yellowstone.   Got to Ernie's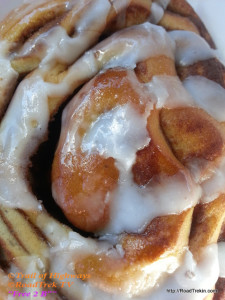 about 7:30 and head to the counter for some hot coffee.   Surveyed the space talked with the staff and set up in the corner facing the door so we could watch the abundance of traffic coming through the door.  A Steady flow of
locals, fly fishing guides and tourists.   The case of pastries at the counter ought to have given it away.
Our party had breakfast and pastries for the road.
Ernie's is one of the best Stops in West Yellowstone.
They are located at 406 Highway 20, West Yellowstone, Montana on line at: Ernies Bakery.com
RoadTrek TV©
"Every Moment is a Destination"