Description
Trout Dreams Patterned Leggings Ultimate Fly Fishing Apparel or Hiking Clothes
Trout Dreams Patterned Leggings Ultimate Fly Fishing Apparel or Hiking Clothes for those day or through hikes such as the Continental Divide Trail.  Men's Yoga Pants are comfortable Wear as wader liners, long underwear, workout leggings, Trail leggings, a morning at the gym, riding upon a horse in the wilderness, or to get trouty for a night on the town.  Trout Yoga Pants All Sport Leggings feature 4-way stretch bushed-back fabric (85% polyester 15% Spandex) for comfort and fit unmatched.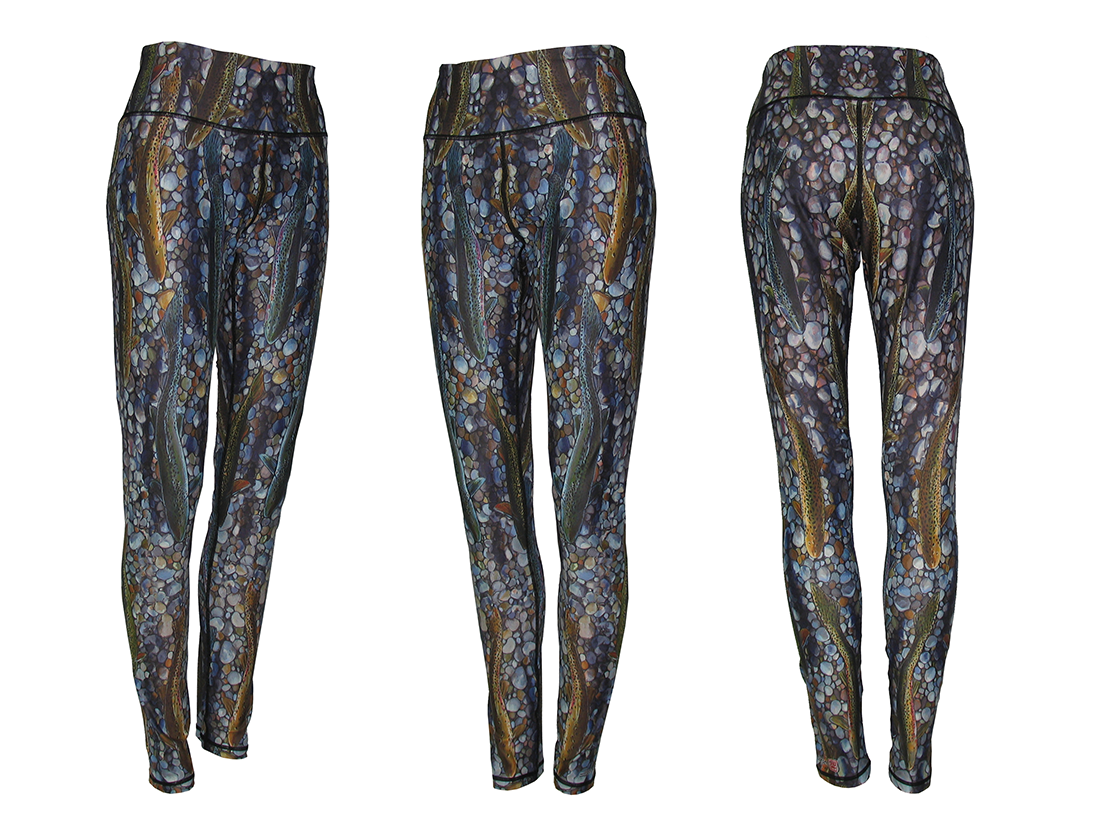 Trout Yoga Pants Leggings will having you dreaming of river day, Cutthroat, Rainbows and Brown Trout sipping or slamming your fly.   Imagine wading your favorite stream in late summer tossing hoppers against the back or swinging a streamer through a beautiful spool. Drifting a pheasant tail down a rocky run to hidden trout behind a boulder mid-stream.  Brook trout rising to small attractor patterns can offer some mid-day fun in small mountain streams, watching the excitement of a Brook Trouts ferrous attack.
Colorado hiking trails offer a diverse topography and environment. In this environment we field test our hiking clothes, fishing shirts and lots of fly fishing gear. Fly Tying Recipes can be found on pages within.
More great designs; http://ow.ly/Ne8f30nN9ws