Description
Brown Trout Leggings Fly Fishing Apparel
Brown Trout Leggings running clothes are fly fishing apparel or Men's Yoga pants. Women's casual wear to a dinner party, or camp life in the tent or campfire. Hit the trail hiking or trail running in total comfort with great sun protection. Spend a season on the Continental Divide Trail feeling good with every step.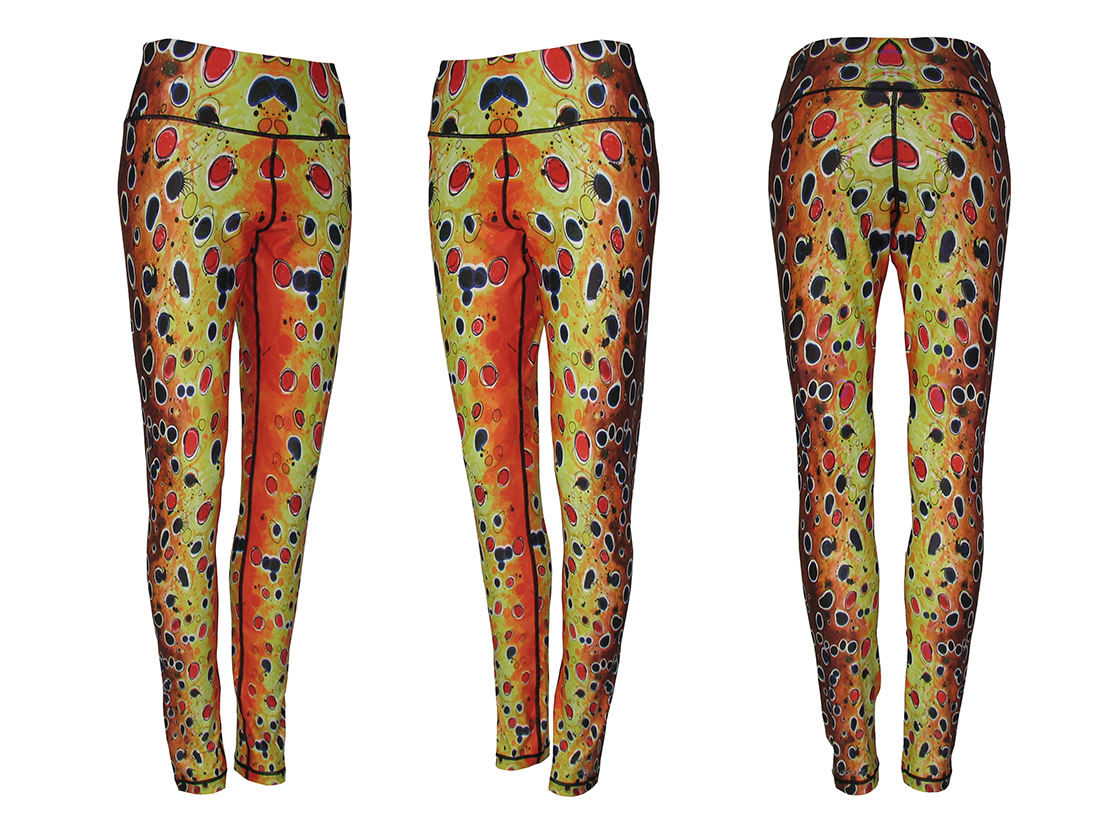 Specifications, Sizing and Care for Patterned Leggings
Ryan Keene's Brown Trout Patterned Leggings  worn as wader liners, long underwear, workout leggings, or for a trouty for a night on the town.  All Sport Printed Leggings feature 4-way stretch UV protective fabric (72% polyester 28% Spandex) for comfort and fit unmatched.  4″ waist band, interior pocket, flat-lock stitching.
Visit Nature's Destinations, while exploring Hiking Clothes Designs
Rainbow Trout Patterned Leggings
Fly Fishing Apparel Outdoor Wear
Trout Dreams Patterned Leggings