Breathable Wader Prestige is Complete Comfort
Breathable Wader Prestige STX are very well thought out!  A pair of waders built to last with great construction and awesome features.  Starting with the chest area, great pockets for the hands and pocket on pocket with water-proof zippers, not to mention down at the boots gaiters that actually work!
Beyond the obvious features starting with just the feel as you are removing them from the box. You instantly get the feel of a shammy or peach type fabric feel, very soft subtle.  Hiking along the river being able to hear yourself think about your next cast or whether your favorite pod of rainbows are rising around the corner.  I have never had a pair of waders that didn't make an obnoxious noise while walking.
Another great feature is six layers of protection in the seat and down the front of the legs preventing getting a puncture easily.
First time on the water it was 89 degrees, hiking up and down the river was great comfort, dry and never over heated.  The patented breathable membrane known as Vapour-Tec™ performed excellently in doing its job.  Now down to the Neoprene Stocking Feet, AWESOME, I have never had a pair fit so perfectly.  Snug and no sliding around in the boots.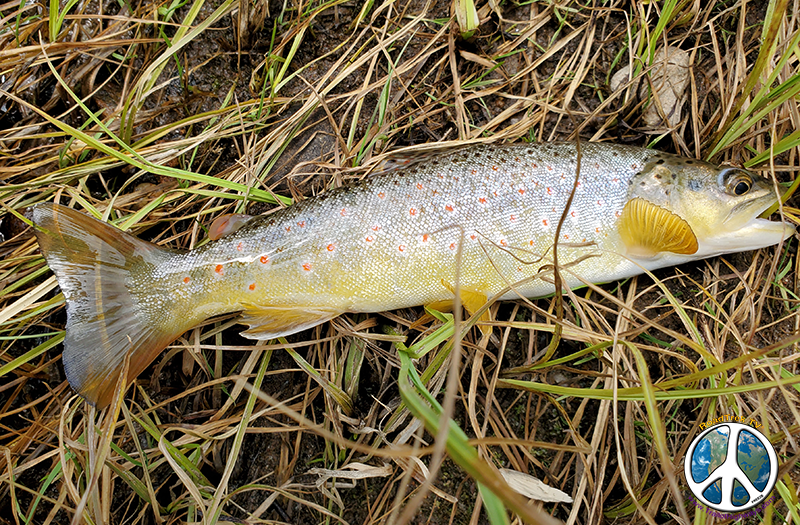 Now if they could have just kept the lightning and driving rain away it would have been a perfect day of fishing.  Fish were taking dry flies as well as nymphs and soft hackles tailing out on the swing, it just doesn't get much better.
To Purchase the Prestige Waders Click Here