Merrell ChopRock Sandal
Outdoor sandal innovation has finally reached the pinnacle of functionality!
Living in a drift boat and on hiking trails most of my adult life, my shoe of choice has mostly been a sandal, even in 3 feet of snow and 30 below, with heavy socks.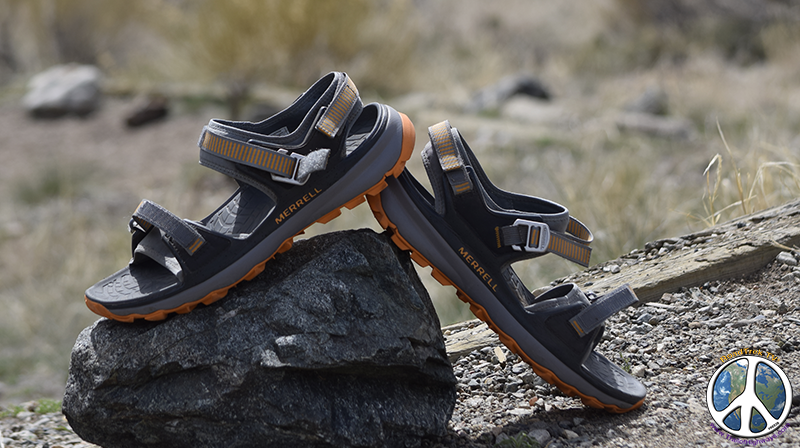 I have fished hundreds of days standing in rivers in sandals, which has been a very slippery affair.  As well as hiking thousands of miles of trails from the Bob Marshall Wilderness to the Colorado Trail.  For twenty years I was loyal to one brand that served as well as most other brands.  I opened my email one morning there was an email from Merrell showing off the new ChopRock outdoor sandal. I read all the specs and knew they were the perfect sandal and ordered a pair right then.
In two days, they were at my door, just in time for a weekend backpacking trip in the wilderness area of the Great Sand Dunes National Park and Preserve.  Backpacking a trail of sand offers its own challenges. I hiked the Sand Ramp Trail with a 35-pound pack and wore just the ChopRock's for the whole weekend.  The deep lugs of the soles gave amazing traction up down the dunes as well as hiking the forested ridge part of the trail.  I was extremely pleased!  With the pack weight and trail conditions comfort was awesome.  Since that trip I have worn the ChopRock's on several day hikes up to 8 miles in and out that included some sketchy rock scrambling in total comfort and superb traction, huge kudos to the design team on the perfect outdoor sandal.
As soon as the rivers drop from spring run-off, I will be wet wading in them and will add to the review on how they perform.
Wore the ChopRock to the first false summit of Bald Mountain where there was about a 400 yard rock scramble with about 200 yards pretty straight up, adventure begins: Click Here
More of the Black Powder Trail Adventure: Click Here
First trip in the ChopRock sandal was a 9 mile Backpacking Trip, Adventure begins: Click Here