101 Diner Falter's in Food Preparation
Our weekend adventure started at the Fauntleroy Ferry Dock with a 30-minute ride to South Port, Washington in the pre-dawn darkness on Saturday to a wet weekend in the Hoh Rainforest, Olympic National Park.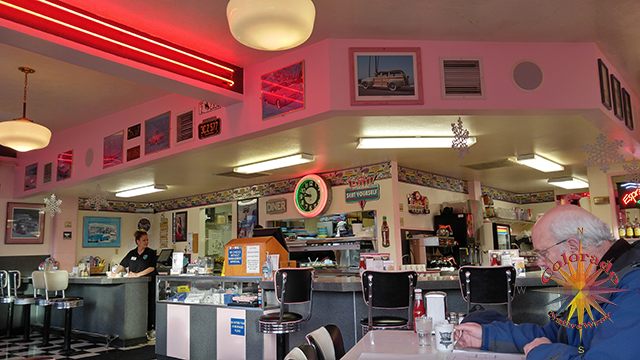 At the town of Sequim started looking for a café to engage a plate of breakfast.  As we approached the 101 Diner's nostalgic look caught our eye and with quite a few vehicles in the parking lot it seemed a logical choice.
101 Diner was clean, full of memorabilia of days gone by and warm smiles and greetings from the staff.  We picked a booth by the front window to watch passers by and research our maps for directions to our destinations and side trips of interest.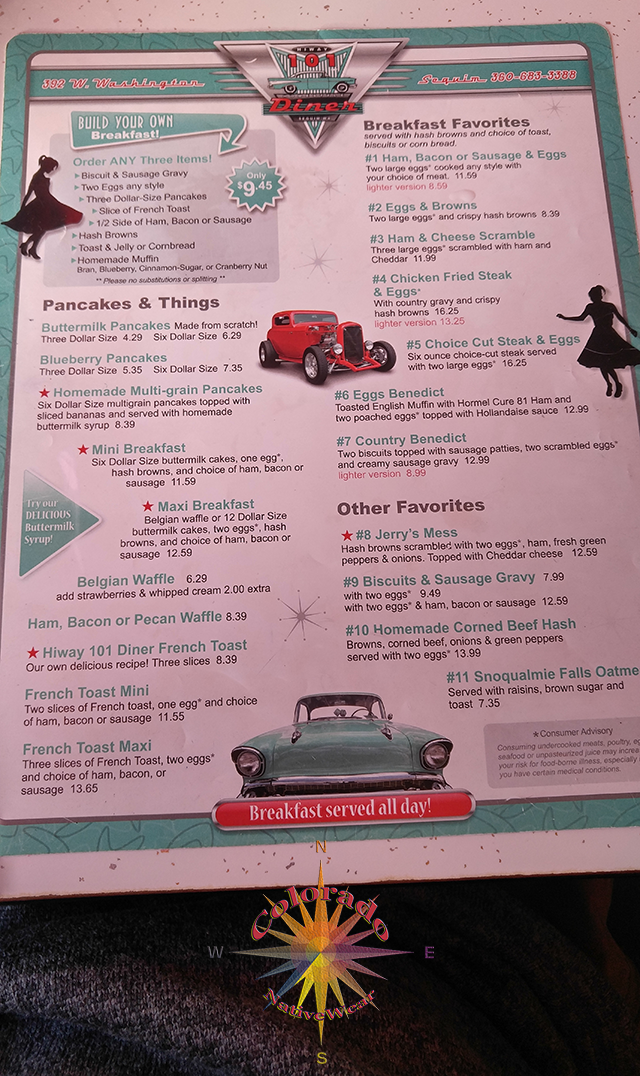 Order coffee, cruised the menu and ordered ready for a warm meal to start the day.  Our meal arrived in short order.  As we began to engage our breakfast, quickly realizing it was one of the worst breakfast we have had in a long time.  Meals were very bland process food that is extremely over priced.
101 Diner has two things going for it, Waitress staff and service are excellent as well as the ambience is very cool.  Food needs a lot of work, they ought to back to the basics of a home cooked meal, heaven knowns, they charge enough to be able to do that.
If in Sequim I recommend passing by and looking for another opportunity.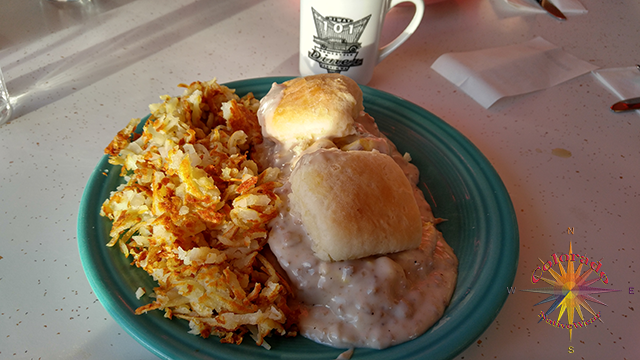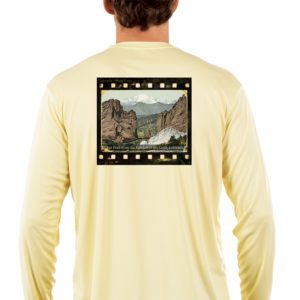 Western Living is Attitude,
Tough enough to climb 50 plus 14er's, backpack the 500 plus miles of the Colorado Trail or any other wilderness area, wading a river to gently placing a fly in front of a rising trout.
Outdoor and Fitness Performance Gear Enhancing your Outdoor Experience.
Colorado Native Wear™,
"Lifestyle Gear as Unique As You!"
Discover; http://bit.ly/2gefeTuColoradoNativeWear
Grab your Ski's, Fly Rod, Pack, it doesn't Matter.
Let's Go Explore!
Stop by Trail of Highways™
Discover Adventure; https://goo.gl/BYASZg
Happy Trails 😉
Colorado Native Wear™
All Rights Reserved
"Its Been a Most Excellent Adventure"