Hike to Hancock Pass Video Trail of Trail
Hancock Pass a six mile out and Back difficult is the upper one third, but worth the hike. the pass may also be accessed by a four wheel drive vehicle.
Located in a small, old Colorado mining town that sits five miles south of Saint Elmo, there exists one relic; the lone foundation of an old saloon that played a part in history. This area is not only made for historians to research, however, it is also a place made for those who wish to hike through nature, drive scenic routes and passes and, quite literally, listen for the whispers of ghosts that some say still frequent the stunning location.
Hancock was likely established in 1880, while construction of the Alpine Tunnel was taking place. Situated at 11,000+ feet, two hundred miners, railroad workers and their families thrived in the town of Hancock that'd been frequented by multiple stores, saloons, restaurants, a wood frame train depot, and a telegraph office
On this hike to Hancock Pass we started down the Alpine Tunnel trail, signed in at the little trail box, then was directed my by the trail gods to take a side trail up the hill to a four wheel drive road that ascended to Hancock Pass.  I know actual idea where I was going to end up till I got to the sign on the pass.  I didn't have a map and really didn't pay attention when I had looked at one.  I knew down hill was to the vehicle what else is there to know.  Awe inspiring views and looking forward to driving on another adventure thought to Monarch Pass.  On the return down I took the ridge to the right and dropped down a drainage hoping to photograph some wildlife.  I did manage to get between two elk that started talking to each other, but I never saw them.  On the way up I did have a stare down with a weasel, when I moved for the camera it moved toward the forest never to be seen by me again that day.
The Alpine Tunnel Station Complex was constructed here to support people heading east or west on the South Park system, which made the Complex the very heart of railroad operations. Near completion of the tunnel, the Denver, South Park and Pacific Railroads constructed two stone structures at the site. The craftsmen were Italian masons using the locally quarried hand-fitted granite to erect the massive engine house as well as the section house that came with a kitchen, dining room, pantry, and several bedrooms. 
The area of the Complex continued to grow as records indicate, with a bunkhouse, store house and wash house also erected at this time. Although these structures can only be witnessed as crumbling ruins in this day and age, the telegraph office – constructed in 1883 – has remained the centerpiece of the Alpine Tunnel through huge restoration efforts. Not only have volunteers aided in keeping the telegraph office alive, but the groups have also reconstructed the station platform and re-laid 120 feet of original Denver and South Park rails.
,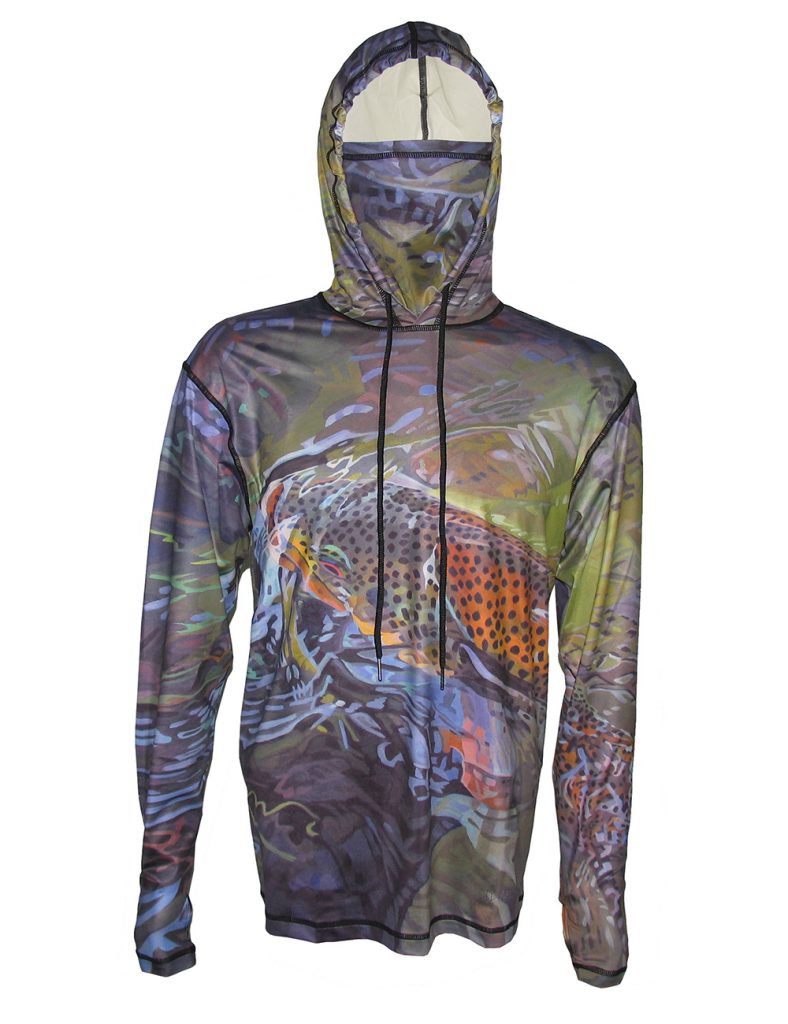 Colorado Living is Attitude,
Tough enough to climb 50 plus 14er's, backpack the 500 plus miles of the Colorado Trail or any other wilderness area, wading a river to gently placing a fly in front of a rising trout.
Outdoor and Fitness Performance Gear Enhancing your Outdoor Experience.
Colorado Native Wear™,
"Lifestyle Gear as Unique As You!"
Discover; http://bit.ly/2gefeTuColoradoNativeWear
Grab your Ski's, Fly Rod, Pack, it doesn't Matter.
Let's Go Explore!
Stop by Trail of Highways™
Discover Adventure; https://goo.gl/BYASZg
Happy Trails 😉
Colorado Native Wear™
All Rights Reserved
"Its Been a Most Excellent Adventure"
>
 RoadTrek TV©
All Rights Reserved
Music: composed by Pat Surface – copyright Spiritwood Music' – http://www.SpiritwoodMusic.com
Tracks: Cabin Fever / End of the Road
We are Social Travel!
Protect our Public Lands, Wilderness, Monument Lands, from our Government and Commercial Interest! 
Support Local Conservation Organizations!