Photographing the Atlantic Flyway Where the Birds Soar
Whether in a kayak, reveling in a boat expedition that takes in the special beauty of this land, or walking on the beaches and being a part of the famous "Atlantic flyway" – whatever the journey you choose, St. Augustine plays home to the avid photographers and bird lovers who wish to see species that are rarely seen anywhere else.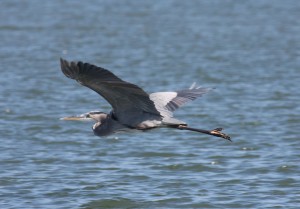 For those who do not yet know of the incredible gifts that St. Augustine, Florida, shares with people, when it comes to birds—much like the human visitors—there are species that arrive as "guests" on an annual basis and stay for a spell; and there are those year-round residents that obviously learned over the decades that there is nowhere else they would rather dwell.
With a number of tours available in St. Augustine, photographers can take the most beautiful pictures of the Brown Pelicans, herons, and egrets, galore. But in addition to the many shorebirds, St. Augustine also boasts extremely unique species, such as, Black Skimmers, North American Oystercatchers and the mesmerizing Roseate Spoonbills. Audubon, himself, was engaged with St. Augustine; a lover of photography, he was fascinated by all of the migrating species that includes Loons, White Pelicans, and Red-breasted Mergansers, and photographed them in their brilliant, lush habitats…framing them for the world to see.
Even America's most sought after prize to catch in action, the American Bald Eagle, can be found for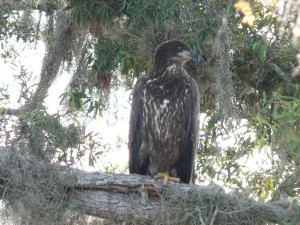 those birders who truly wish to seek out the habitats in and surrounding St. Augustine. From the Belted Kingfisher to the Pied-billed Grebe, there is nothing that could escape the photographer's eye.
St. Augustine has always been, and will continue to be a location in this world that holds all species of birds. It is even home to one of the most famous, celebrated, and stunning festivals held in the nation. Florida's Birding & Photo Fest continually calls together world-renowned photographers. This group is what many call "the greatest collection of upper echelon international nature and wildlife photographers in all of North America." But whether you be a hobbyist or a professional, this community welcomes bird lovers, bird watchers, and photography aficionados from all over the world. And it has happened (more than once, mind you), that after one trip to St. Augustine on that amazing Historic Coast of Florida, people become so enamored that those who were just "vacationing" or "passing through" end up calling it home.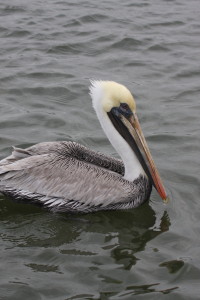 Diverse habitats, its location on migration routes, and the abundance of remaining wildlands make St. Augustine a birder's realm. It is no wonder that the wildlife population is so large here. After all, St. Augustine is the oldest city in the U.S. of A. and each and every day it seems like something new and unique is discovered here.
The sport of birdwatching has become extremely interesting to every age group in St. Augustine, because of the beauty and enjoyment an entire family can have. The Great Florida Birding Trail is an easy and inexpensive way to catch photos of all species that spread their wings to fly. Trail guides, too, are easily found on the Internet that a family can download so they can plan ahead to make sure the best spots are covered.
There is an old belief that the Fountain of Youth most certainly is found in St. Augustine, and it is hard to refute that in St. Augustine one could live forever. Just think about it. Waking up each day, watching the creatures soar…people soon discover the mixture of joy, majesty, mystery and history that makes St. Augustine an official Paradise on Earth.
Get on the water today with: St Augustine ECO Tours.com