Border-to-Border Trail One Man Fought to Create
"Birth of the Pacific Crest Trail"
Hikers, adventurers, nature lovers from across the globe – each individual worships the Pacific Crest Trail. This comes as no surprise when you look at not only the statistics of this stunning journey, but also the rich and vibrant history the PCT offers to one and all.
Going back nearly a century, Clinton C. Clarke was the man who went to battle with a rigid government system that balked at what they thought to be his ridiculous idea of creating this historical trail so that it would remain untouched for the rest of time. Thankfully, Clarke received what he wanted, after basically fighting with the government beginning in the early 1930's. And millions of people have thanked him ever since.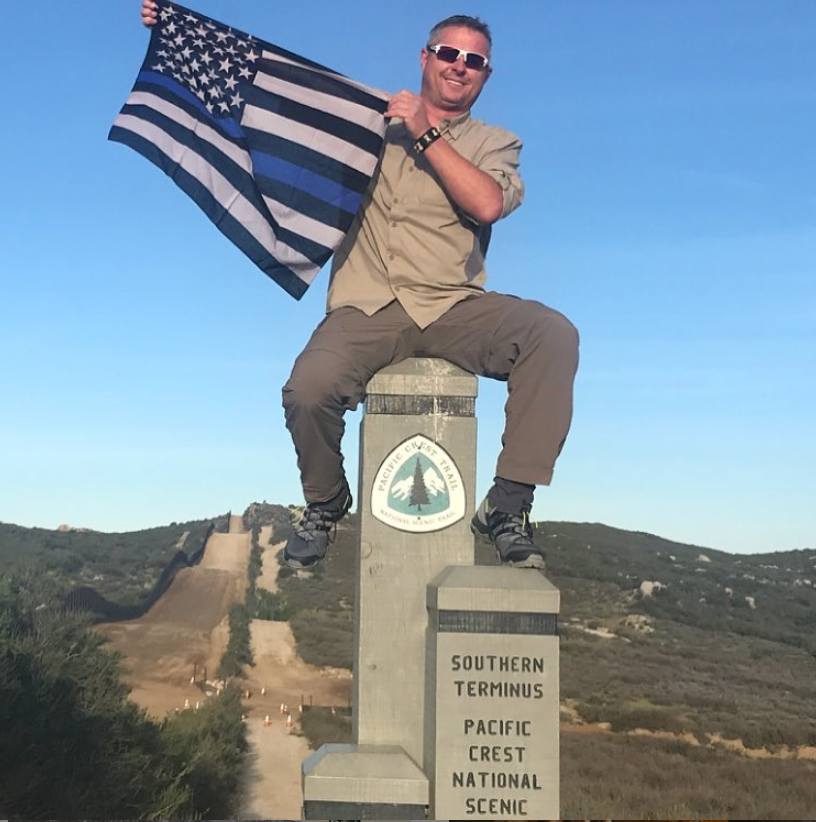 We're talking about a 2,650-mile length trail stretching from Canada to Mexico. Meandering through national monuments, parks that are both national and state, as well as national and federal wilderness areas, it seems that every mile of this simplistic dirt path is truly a beautiful, memorable sight to see. But you'll be amazed, while hiking something so understated, to learn that the PCT actually came from decades of people sitting down and planning the trail, putting in thousands of hours of research to get it done. Allowing access to such ancient beauty makes it easy to forget that humans actually created the trail, and it took cooperation between a list of groups spanning generations to turn the PCT into the grand place it became.
Although there were numerous people who mentioned an "idea" of the future PCT in conversation, Clarke was the one who became known as "the Father" of it all. Arriving on the scene in 1932, he formed an organization called the Mountain League of Los Angeles. The League's purpose was to promote and protect natural resources, while at the same time increasing the publics' interest in getting out-of-doors to have more memorable recreation time.
When it came to the future, Clarke was quoted as saying: "The plan is to build a trail along the summit divides of the mountain ranges of the western states, traversing the best scenic areas and maintaining an absolute wilderness character."
By bringing together a series of trails that already existed, Clarke wanted to create this border-to-border trail; a plan that is the foundation of how the Appalachian Trail on the East Coast came into being. Clarke mapped out a continuous wilderness trail following the mountain divides of the Pacific Coast, located primarily on public lands and protected by the national government.
Clarke was focused on three important objectives when it came to the trail. The top one was preserving the wilderness regions, which were important to all people who wanted to make sure that the mountains would not be marred by building in the future. He also wanted to establish exploration programs that would be adventurous for one and all and teach all ages lessons on leadership and self-reliance. Last, but definitely not least, Clarke wanted to draw people back to a simpler time and bring back the love of nature and the Great Outdoors. He was incredibly sad about how natural life had waned. He stated: "Our wildernesses are about gone. The primitive regions are being destroyed by the unnecessary building of roads and recreation areas; they have been driven to the high mountain divides where runs the Pacific Crest Trail System; that is the LAST FRONTIER."
He believed the PCT was actually sacred because, to him, a pioneer lifestyle and spirit was an integral part of America's great character and identity; something that modernization and industry was quickly destroying.
Thankfully, Clarke had the passion, poise and unrelenting drive to eventually bring official entities on board. Writing letter after letter, Clarke explained the PCT to the National Park Service (NPS), USFS, Sierra Club, and Civilian Conservation Corp (CCC), to name a few, in order to gain more endorsement for the project. At the beginning, officials at the NPS, USFS and others were not happy with his idea, but Clarke kept moving forward until he finally busted through the bureaucratic bull.
Tranquility Hoodie Fly Fishing Apparel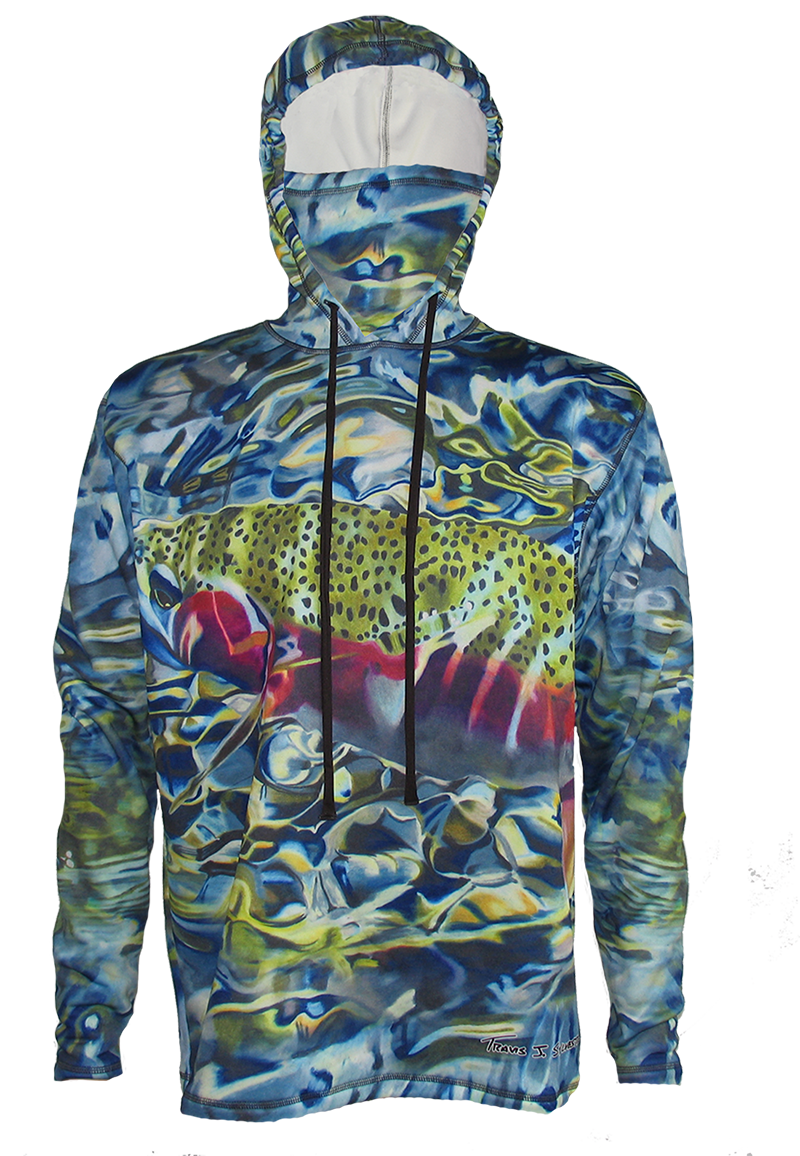 Tranquility Sunpro Hoodie
Putting on Adventure, our Sun-Pro Hoodie will leave you in complete comfort while on your next big climb, run, hike or a day on the water. Get Yours Click Here Today!
Because of his inspiring words and never-ending work, even the Pacific Crest Trail System Conference came into being. This myriad of hiking clubs and youth groups worked hard to develop an interconnected system of existing trails and new trails that would extend all the way from Canada to Mexico, on or close to the crest of the western states. From the Boy Scouts to the YMCA, Sierra Club, Los Angeles County Department of Recreation, California Alpine Club, Mountaineers of Seattle, and more, this Conference added even more beauty to the PCT, and encouraged even more individuals to jump on board with the project.
It was on February 8, 1965, that President Lyndon B. Johnson voiced his need for the development and protection of a "balanced system of trails to help protect and enhance the total quality of the outdoor environment." He wanted the people of America to enjoy healthful outdoor recreation. Because of Johnson's announcement, and the work done thereafter, the National Trails System Act was passed by Congress on October 2, 1968. The Pacific Crest Trail came into being.
The history is thrilling, but the trail, itself, is quite literally mesmerizing. As you ware hike through these ancient sites, camping under the stars, or fly-fishing in one of the many stunning lakes you stumble upon, remember always that the land you stand on is a unique gift that's heralded as one of America's most beautiful trails that one man fought to create.
As a company, as individuals and a group, we are strong supporters of public land and can't stress enough how everyone needs to get involved with a local conservation in your area and do all we can to save our "Wilderness Areas, Monuments, and other Public Lands".
Don't Let Our Government become very reckless with Nature and Our Public Lands! Support Your Local Conservation Organizations!