Hiking Washington State on Boulder River Trail Similitude-1
Boulder River Trail was a last minute Sunday morning type of thing, getting out the door around eleven am.  Grabbing extra coffee, water, brown trout fishing hoodie and my pack out the door we went.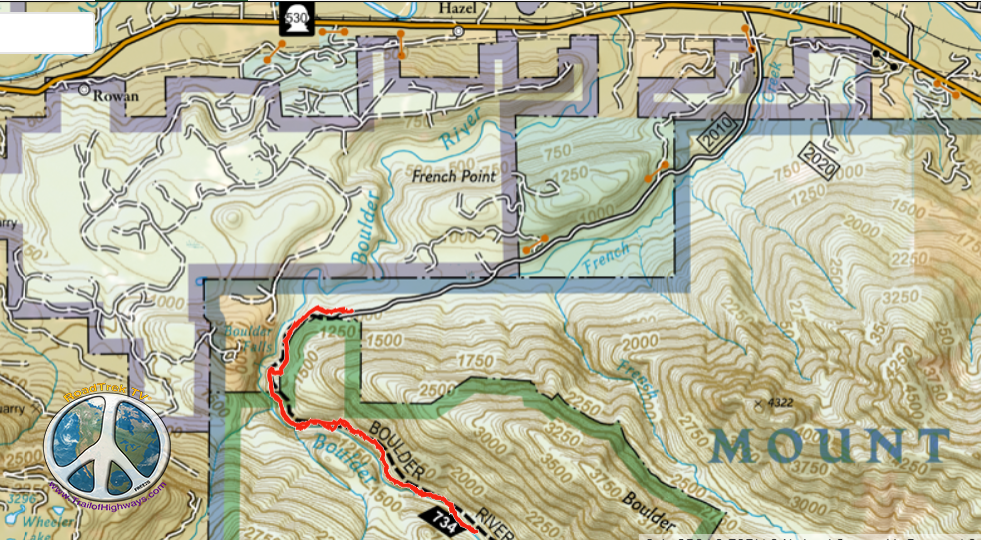 Distance 6.24 mi  Ascent 872 ft  Total Time 4h 37m
Getting there from Seattle, take I-5 north to Exit 208 Arlington / Darrington Hwy. 530.  Exit right  staying on Hwy 530 through Arlington for 23.6 miles from I-5.  As you are passing milepost 41 turn right on French Creek Road. French Creek Road is badly potholed in several sections for the 3.7 miles to Boulder Creek Trail Head. You will pass a small outhouse and a limited number of campsites. Boulder River Trail Head offers no facilities so go before you go!  Parking is limited to 15 cars or so.  Enjoy the hike.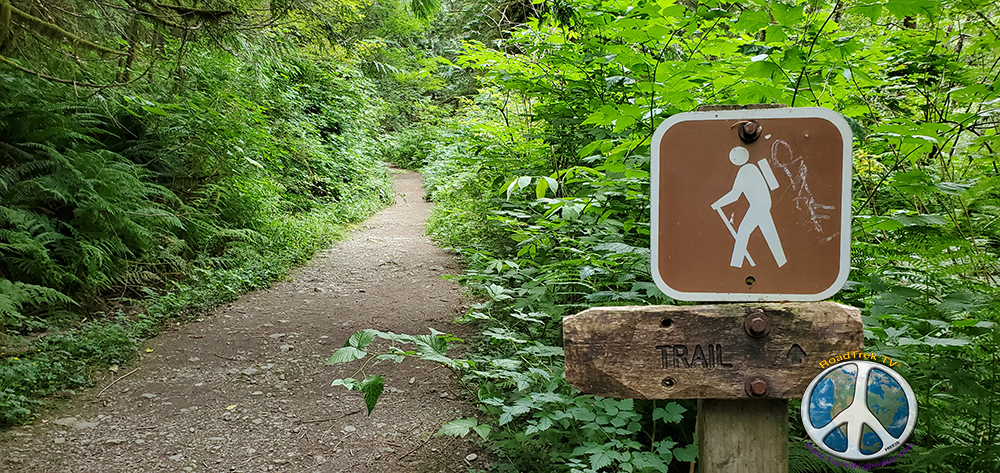 Just leaving parking area on boulder river trail at about 2:30 pm on a Sunday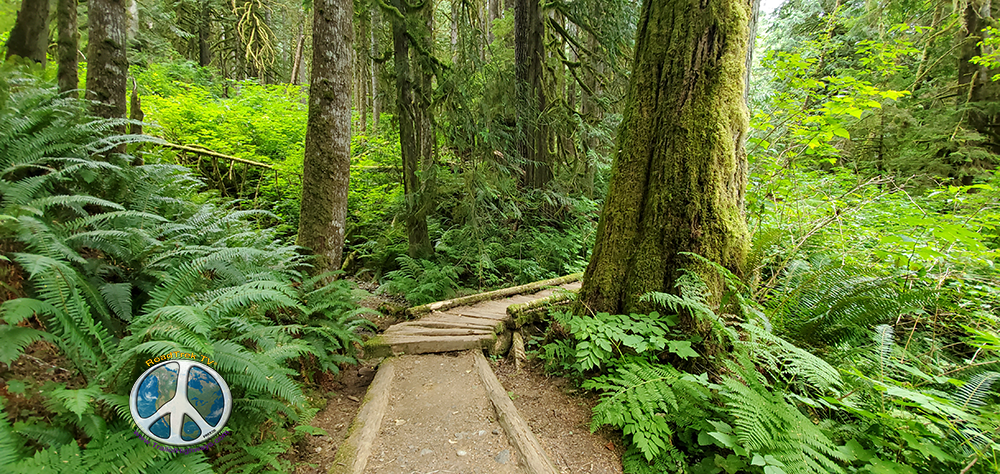 Lush coastal Puget Sound Forests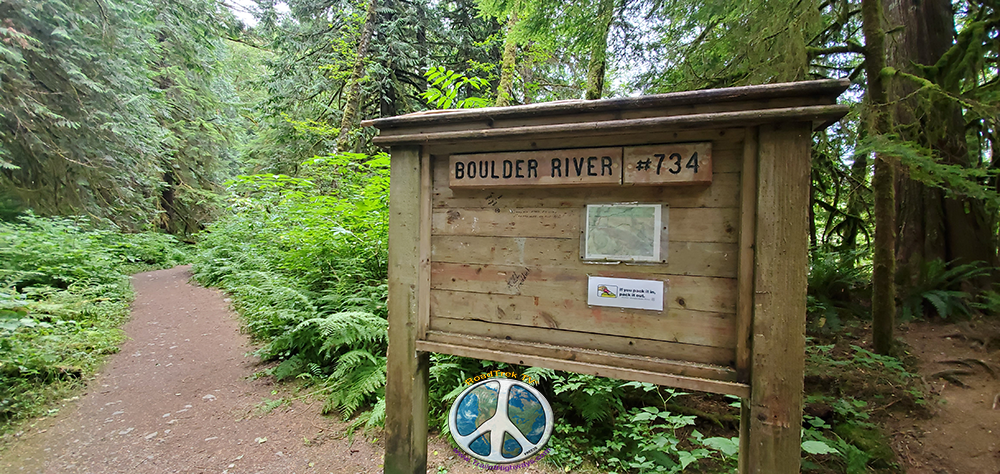 Map of Boulder Creek Trail Similitude-1 sign about 700 yards or so down the trial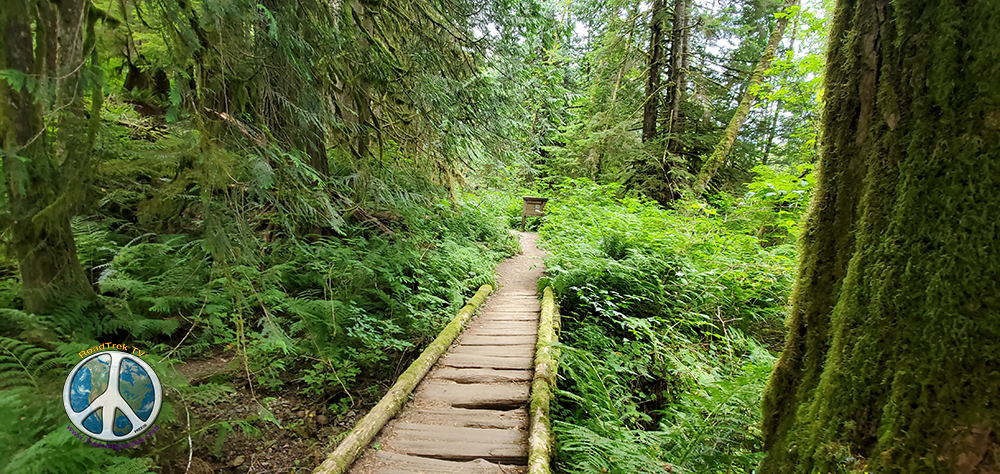 Not many bridges or built up walks ways on this trail. A couple of springs do cross it.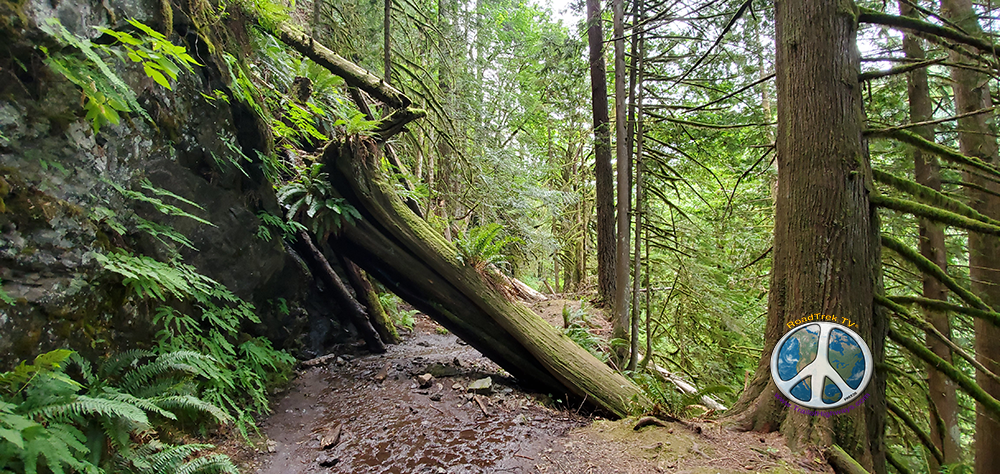 Trail does offer a few obstacles to keep your attention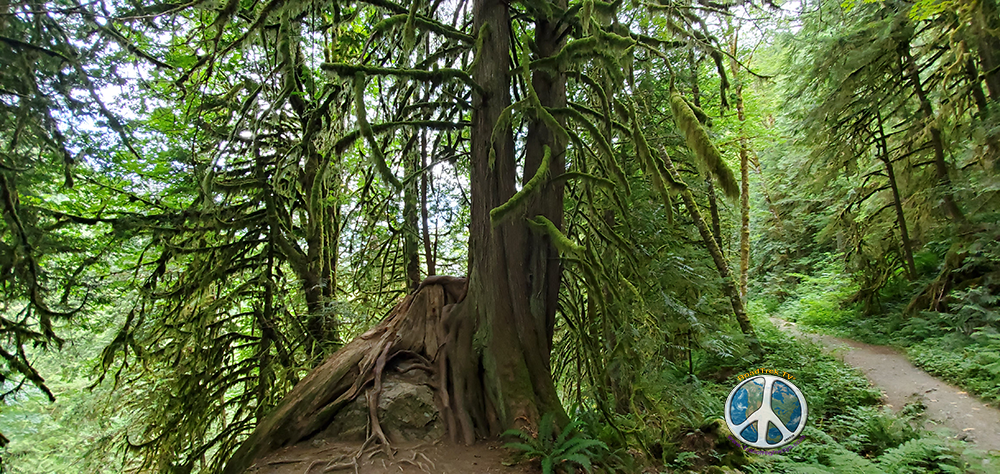 Lots of stumps of old growth that once was and some old growth here and there
As a company, as individuals and a group, we are strong supporters of public land and can't stress enough how everyone needs to get involved with a local conservation in your area and do all we can to save our "Wilderness Areas, Monuments, and other Public Lands".
Don't Let Our Government become very reckless with Nature and Our Public Lands! Support Your Local Conservation Organizations!
Colorado hiking trails offer a diverse topography and environment. In this environment we field test our hiking clothes, fishing shirts and lots of fly fishing gear. Fly Tying Recipes can be found on pages within.