Great Sand Dunes, Preserve 4 X 4 Overnight Trip Episode One
Great Sand Dunes National Park and Preserve has been in habituated in some fashion for eleven thousand years.
This being our fourth journey into Great Sand Dunes we decided to do an over night in the preserve area.  Stopping at the visitors center to inquire about camping and pick a map, were told there was no sites to be had, being Labor Day Weekend and all.  We figured if we didn't get a spot in the preserve, the National Forest started at Medano Pass.
Road through the Great Sand Dunes Preserve is known as Medano Pass Primitive Road,  tire pressure ought to be dropped to 20 psi, we were lucky this trip the sand was hard packed from a week of rain, which raised the creek crossings just a bit.  Campsite information and map below.
Mileage Chart (from junction with paved road near Piñon Flats campground)
Set your odometer to zero at the beginning of the primitive road to follow along with this guide
0.0 End of Paved Road Start of Medano Pass Primitive Road
0.2 Garden Creek Flows until mid-summer. Campground on right.
0.5 Buck Creek Intermittent stream.
1.0 Sawmill Creek Flows until mid-summer. camp nearby, free permit required.
1.1 Point of No Return 4WD vehicles ONLY past this point. Sand Ramp Trail access.
1.4 Ponderosa Point Picnic area. View of Mt. Herard (13,297') and dunes.
1.8 Sand Pit DEEP SAND! Reduce tire pressure to about 20 lbs. if sand is soft
2.6 Castle Creek Picnic area/Pit Toilet. Park only in designated areas.
3.3 Horse Canyon Views of eastern dunes and foothills.
4.5 1st (Shockey's) Crossing Medano Creek. Spring runoff can be very deep! Use caution.
4.6 Old Fire Road Closed to vehicles. 1/2 mile walk to ridge with good views.
5.0 Sand Ramp Trail Trail crosses road. Overnight backpacking permit required.
5.2 Park/Preserve Boundary Roadside campsites begin, numbered by mileage from boundary.
8 campsites over next 0.3 mile. See map on back.
5.6 Medano Creek crossing 2nd crossing of Medano Creek.
5.9 More Campsites 2 campsites over next 0.5 mile. See map on back.
6.1 Medano Creek crossing 3rd crossing. Look for bighorn sheep in meadows and cliffs.
6.2 Herard Homestead site Herard family's 1870s homestead site (only foundation remains).
6.4 Medano Creek crossing 4th crossing.
6.8 Medano Creek crossing 5th crossing. 4 campsites over next 0.9 mile. See map on back.
6.9 Tight squeeze Narrow roadway, boulders on roadsides. Use caution!
6.4 Medano Creek crossing 6th crossing.
7.7 Creek crossing Tributary creek.
7.8 Two alternatives Left side usually best.
7.9 Medano Creek crossing 7th creek crossing. Road steeper ahead.
8.4 More campsites 1 campsite within next 0.3 mile.
8.6 Creek crossing Tributary creek.
8.8 Beaver dams Long meadows, marsh, and beaver dams.
9.0 Three cabins Burned in the 2010 wildfire.
9.5 More campsites 6 campsites over next 1.5 miles.
9.6 Medano Creek crossing 8th crossing of Medano Creek.
10.6 Creek crossing Tributary creek.
10.7 Medano Lake Trailhead Trailhead at end of short spur road.
11.0 Irrigation ditch Steep section ahead.
11.2 Medano Pass Elevation 10,040' above sea level.
Important Leave No Trace Backcountry Regulations for Medano Pass
– Camping is permitted in designated, marked sites only in the national preserve. No permits are necessary.
– Tents must be located within 40 feet of the front of the bear box at each site.
– Pets must be leashed or restrained at all times.
– Fires only in existing fire rings; put out completely with water. Gather dead and down firewood 4" or less diameter.
– No off-road driving. Vehicles must be highway-legal in Colorado. Park only in designated campsites or parking areas.
– Secure food, coolers, toiletries, and trash from black bears. Lock them in the bear boxes provided at most sites.
– All trash, including orange peels, egg shells and toilet paper, must be removed. Bury human waste 6" deep.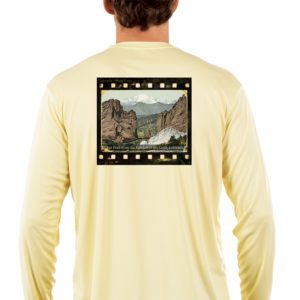 Colorado Living is Attitude,
Tough enough to climb 50 plus 14er's, backpack the 500 plus miles of the Colorado Trail or any other wilderness area, wading a river to gently placing a fly in front of a rising trout.
Outdoor and Fitness Performance Gear Enhancing your Outdoor Experience.
Colorado Native Wear™,
"Lifestyle Gear as Unique As You!"
Discover; http://bit.ly/2gefeTuColoradoNativeWear
Grab your Ski's, Fly Rod, Pack, it doesn't Matter.
Let's Go Explore!
Stop by Trail of Highways™
Discover Adventure; https://goo.gl/BYASZg
Happy Trails 😉
Colorado Native Wear™
All Rights Reserved
"Its Been a Most Excellent Adventure"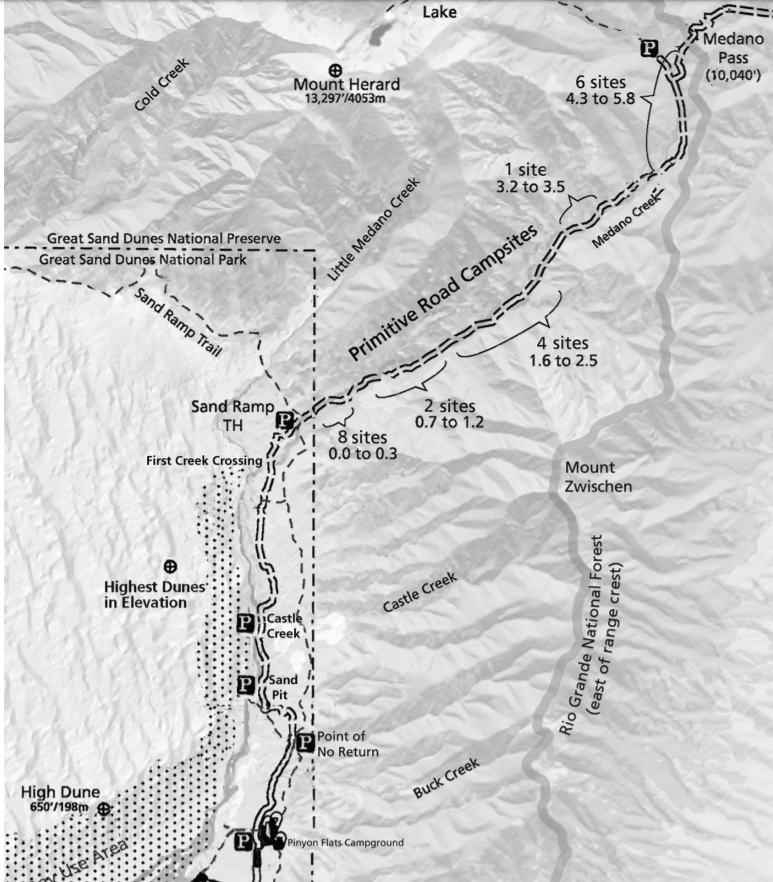 RoadTrek TV©
All Rights Reserved
Music: composed by Pat Surface – copyright Spiritwood Music' – http://www.SpiritwoodMusic.com
Tracks: Cabin Fever / End of the Road
We are Social Travel!
Protect our Public Lands, Wilderness, Monument Lands, from our Government and Commercial Interest! 
Support Local Conservation Organizations!