Hike to Pikes Peak Summit, video trail of trail, episode two
Hike to Pikes Peak summit from Crags Trailhead is a moderately used trail locate south of Divide, Colorado.
Starting at the Crags Trailhead in half a mile coming to a small stream and a log bridge veering to the right heading to Devils Playground and Pikes Peak.  This part of the trail follows a stream through forest and meadow, with a couple of crossing before the switch backs and climb begin.  The views once the incline starts are beautiful and just become more dramatic as you climb.
Above tree line the climb for the next half mile or less is very steep with very few switch backs.  At the rim across the meadow is fairly level with spectacular panoramic views.  In late July the steep meadow to Devils Playground will have a lot of wildflowers, with a small trickle of water coming from a spring just below the ridge.  Remember to keep looking back and the views and spend a few moments on the ridge looking in every direction, before head off crossing the highway and hiking through Devils Playground heading to the summit.
Devils Playground is one place not to hang out in a lightning storm, the area gets its name from the way lightning bounces from boulder to boulder.
Pikes Peak Highway parallels the trail to summit from Devils Playground, Do Not Hike the Road, you will get a ticket.
Take lots of water and refill at the summit house before starting back down.  Hike to Pikes Peak summit is not for the faint of heart and ought not be your first 14er, start with Quandary or Huron.  Hike is twelve and eight tenths miles with a 4445 foot elevation gain.  Plan on at least eight hours to complete hike up and down.  Road to trailhead is accessible by most vehicles and if stay over night and go camping, Crags National Forest Campground is less than half a mile up the road.

,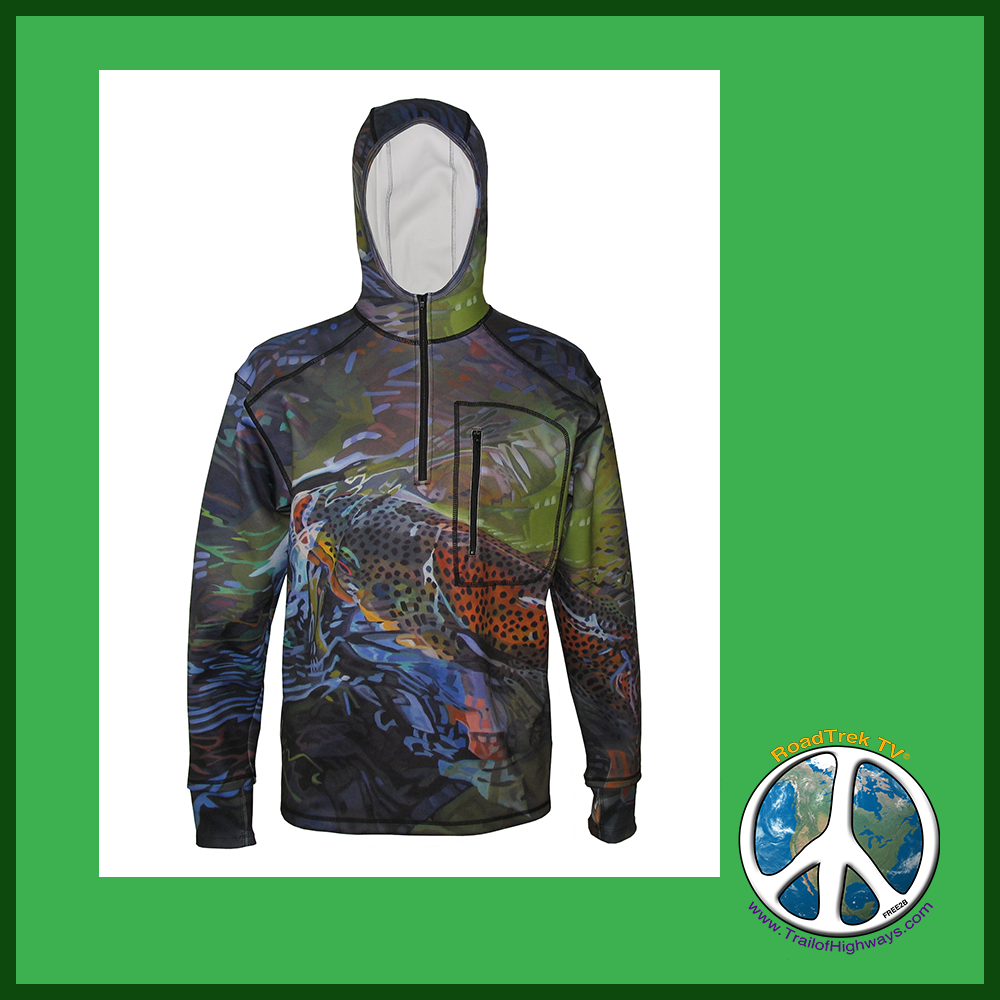 Colorado Living is Attitude,
Tough enough to climb 50 plus 14er's, backpack the 500 plus miles of the Colorado Trail or any other wilderness area, wading a river to gently placing a fly in front of a rising trout.
Outdoor and Fitness Performance Gear Enhancing your Outdoor Experience.
Colorado Native Wear™,
"Lifestyle Gear as Unique As You!"
Discover; Travelers Market
Grab your Ski's, Fly Rod, Pack, it doesn't Matter.
Let's Go Explore!
Stop by Trail of Highways™
Discover Adventure; https://goo.gl/BYASZg
Happy Trails 😉
RoadTrek TV©
All Rights Reserved
"Its Been a Most Excellent Adventure"
 RoadTrek TV©
All Rights Reserved
Music: composed by Pat Surface – copyright Spiritwood Music' – http://www.SpiritwoodMusic.com
Tracks: Cabin Fever / End of the Road
We are Social Travel!
Protect our Public Lands, Wilderness, Monument Lands, from our Government and Commercial Interest! 
Support Local Conservation Organizations!