Description
Fly Fishing Apparel Brown Trout Fishing Hoodie
Brown Trout Fishing Hoodie is great on a Hike, Backpacking trip in comfort with AD Maddox's Green Brown depicts a Green River brown trout fishing hoodie . Dry fly fishing with hoppers or caddis mid summer is a true joy. Enjoy the day with great sun protection while wearing your brown trout hoodie, moisture wicking built in face mask. This sun protective Sunpro Hoodie features 4-way stretch fabric (85% polyester 15% Spandex) for comfort and fit unmatched. Thumb hole cuffs and an interior neck gaiter in the hood are included.
Brown trout tend to be a more nocturnal fish, casting mice patterns in the evening with bring a surface explosion from a hungry brown trout laying just off the bank. Another favorite is the dog days of summer casting hoppers with ant droppers in skinny water along grassy meadows. Don't forget those stone flies of spring bring trout to the surface so thick you could walk across their backs. If the fall as the spawn begins wooly buggers in the depths of a run or pool can be exciting as the reel sings.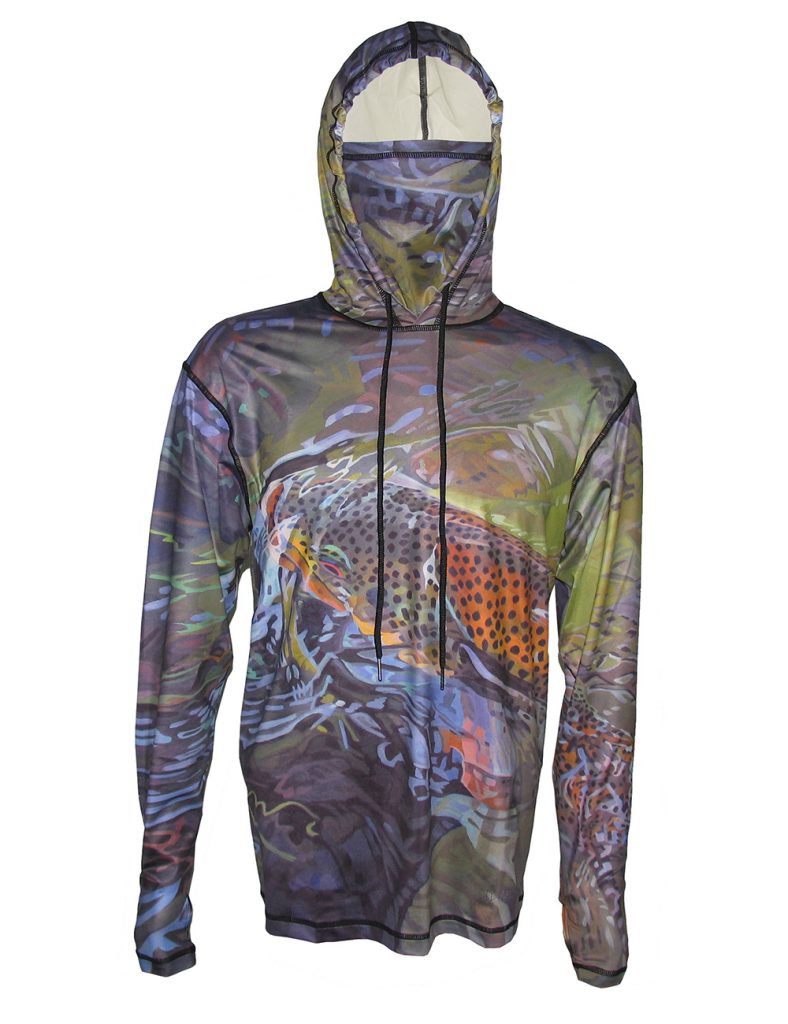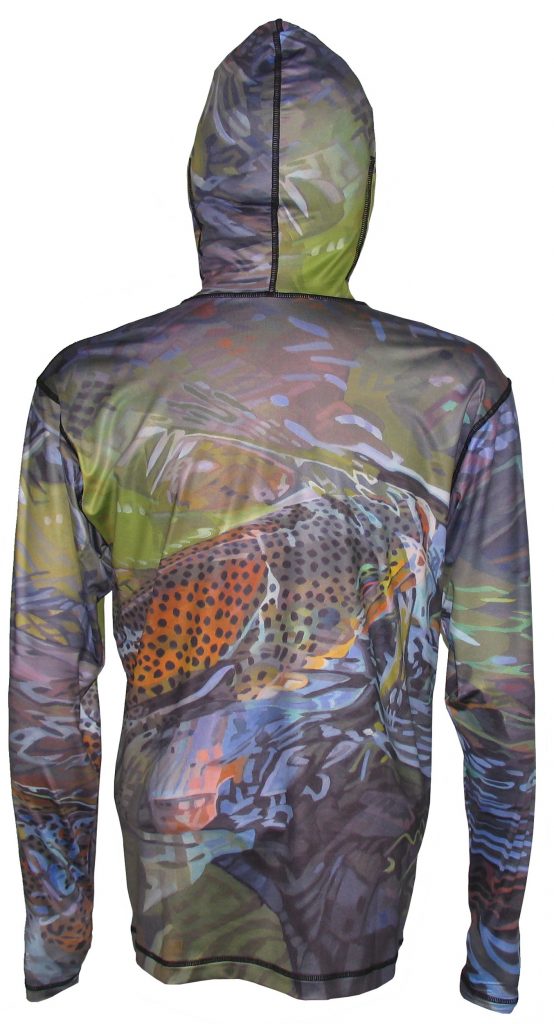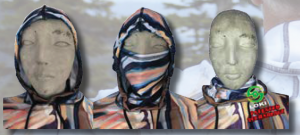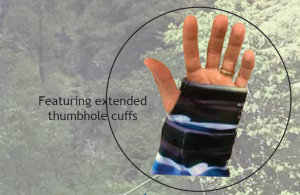 Our revolutionary design (Patented Loki technology) keeps a face mask ready for you at a moment's notice. Simply reach behind your head, pull it over and cover your face, instant sun protection or warmth. Or keep it lower as a Neck Gaiter to keep harmful rays from your neck.
Great Hiking Clothes and Outdoor Adventures
---
AD Maddox Upper Gros Venter Brook Trout Fly Fishing Apparel Hoodie: Click Here
Arch Climber Sunpro Hoodie Rock Climbing Apparel: Click Here
Big Wall SunPro Hoodie Rock Climbing Apparel: Click Here
Bonefish Sunpro Hoodie Fly Fishing Apparel: Click Here
Brook Trout Sunpro Hoodie Fly Fishing Apparel: Click Here
Hoodie Fly Fishing Apparel, Brown Snack, Brown Trout A D Maddox: Click Here
Freestone Cutthroat Trout Sunpro Hoodie Performance Apparel: Click Here
Rock Climbing Hang Out Sunpro Hoodie:

Click Here
Hoodie Fly Fishing Apparel The Snack Rainbow Trout A D Maddox:

Click Here
Hoodie Fly Fishing Apparel Took the One Rainbow Trout A D Maddox: Click Here
Permit SunPro Hoodie Fly Fishing Apparel: Click Here
Redfish Sunpro Hoodie Fly Fishing Apparel: Click Here
Slick Rock Biking Hoodie Outdoor Apparel: Click Here
Tarpon Hookup SunPro Hoodie Saltwater Fly Fishing Apparel: Click Here
Tranquility Rainbow Trout Hoodie Fly Fishing Apparel: Click Here
ABOVE THE CLOUDS HOODIE Sun Protection with Style: Click Here
Outdoor Trails Follow Your Heart
---
Mount Yale Hike 1-4 Colorado 14er Video Trail: Click Here
Ascending Majestic Colorado "14ers": Click Here
Mount Democrat Hike 1-3 14er: Click Here