All Season Destination Breckenridge, Colorado
Breckenridge is a bewitching, beauteous, brilliant location exists that is a favorite of those who love all seasons. When speaking to a lover of winter, they dream of luxury and unforgettable skiing; when speaking to one who loves the summer, they talk of nothing but outdoor fun. Well, Hiking, biking in sun protective Graphic Hoodie. There just happens to be a spot in Colorado that is a "jewel" offering a little bit of everything, called Breckenridge. Over time, this has become a much-visited town known for its deluxe ski resort, unforgettable scenery, and endless recreation. In addition, you are talking about a former mining community that now boasts hundreds of '5-star' restaurants, very cool shops, and even saloons that honor the greatness of the historic Old West.
Historic Breckenridge
In 1859, Breckenridge looked completely different than it does today. Once a rustic, small mining community, its population was at its highest during the Gold Rush. Set 9,600 feet above sea level, and named after the U.S. Vice President at the time of its creation, the area has now grown to 5,000 residents and attracts visitors from around the globe.
Some people call this place a literal "fun park" because there is so much to do; heck, even dog sledding is available for the real "journeyman" ready to tackle the snow. With the beautiful Victorian buildings lining the streets and the numerous museums you can tour, it's no wonder that Breckenridge is a national historic location.
During the summer, the resort is filled with rides and activities for all ages, and it's even more inviting because it stays comfortably cool all summer long.
Local Hiking Trail, Scenic Drive
When talking about the beauty of the landscape all around, visitors can get in their car for an hour and drive up to a summit that reaches over eleven thousand feet, known as the Boreas Pass. For hikers, they can enjoy a great many trails that come off the Boreas Pass, as well. One is a stunning 3.4-mile round trip hike on the Black Powder Pass Trail. At the top of the Continental Divide, no less, this trail's highest point sits at 12,187 feet and the views are beyond fantastic. On one side is the awesome town of Breckenridge and the Tenmile Range; on the other, lies South Park Valley near another great town called Fairplay.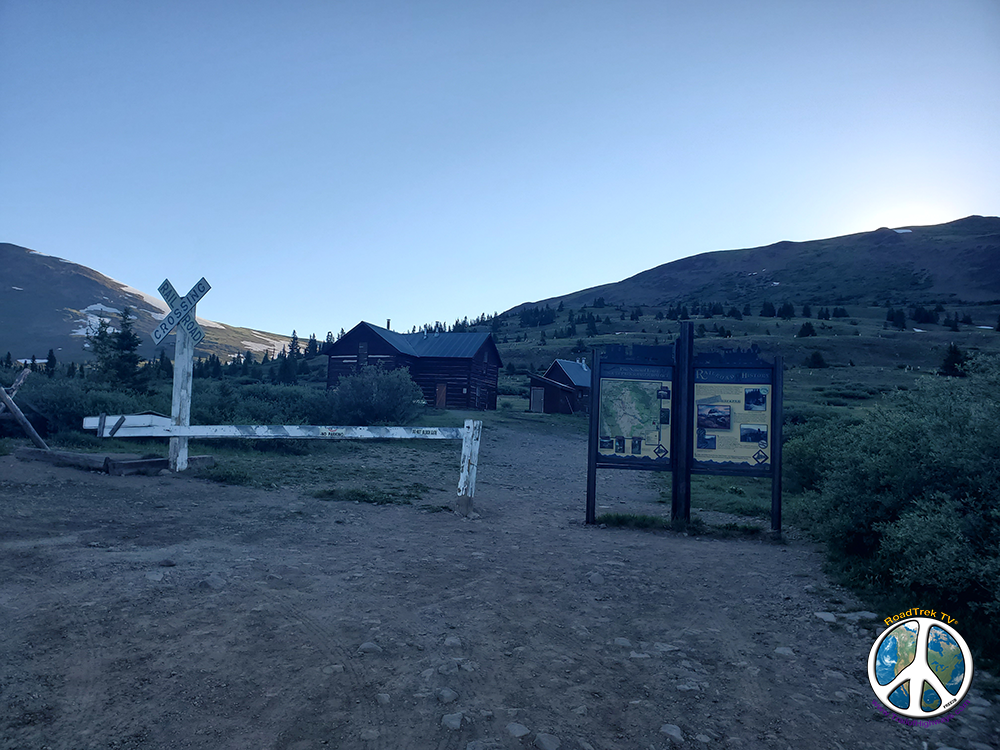 Boreas Pass Historic Station House
Fly Fishing Festivals, Breckenridge Has it All
If you're an avid angler, Blue River is most definitely a spot that wins a "blue ribbon" for the excellent trout fishing set in the most convenient place. Dillon Reservoir sitting to the north also offers a variety of fishing, where catching bass, crappie, catfish, or even more trout is a daily occurrence.
By going online today, you can read all about the special events that are being scheduled in Breckenridge for 2021. Just think…in January you can enjoy what has been dubbed one of the best beer festivals in America: Big Beers, Belgians & Barleywines. Also, in January, the Breckenridge International Snow Sculpture Championships are held. This is where 16 teams from around the world compete to make the best snow sculptures out of 20-ton blocks of snow. If summer is your preference, heading to Breckenridge July Art Festival is definitely something to think about, as well as scheduling time to enjoy the Breckenridge Summer Beer Fest that same month. What better way to spend your time than tasting craft beers in one of Colorado's most awesome towns.
The pine forests, the immeasurable aspens along the roads, the coolest trails – there is nothing you can't find here. Time to get out your wall map and start sticking in the pins to set up a 2021 journey that will lead you directly to the 'doors' of magnificent Breckenridge.
Colorado Adventures
it's a Quandary Peak Hike 14,165