Similitude of Black Powder Pass Hiking Trail as Trail Begins
Black Powder Pass Trail starts out very gradual as you leave the station house with water being diverted down a canal along the trail for a short bit.  Of Hiking Trails Colorado this is a great family hike, elevation gain is moderate with beautiful panoramic views. As with any outdoor adventure, make sure you have plenty of water and the right layers of hiking clothes for warmth and to stay dry.  A first aid kit and let others know where you are going.
Beginning to turn away from the road and starting our gradual climb to Black Powder Pass
Bald Mountain in the distance in Black Powder Pass Similitude-2-3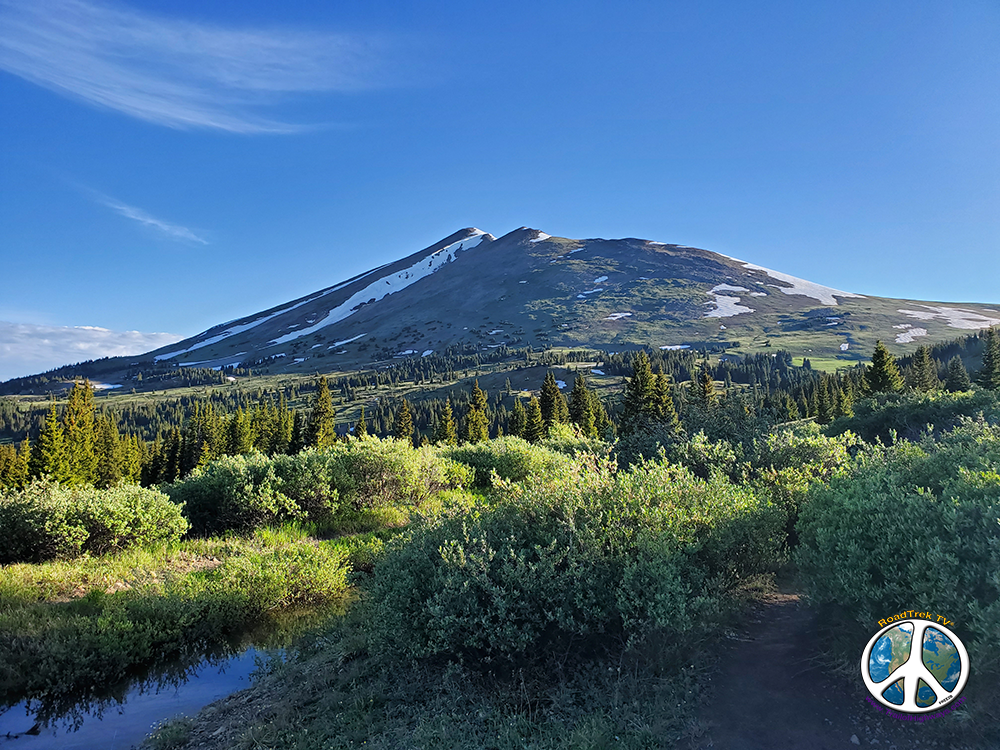 Bald Mountain Elevation: 13684 ft / 4171 m trail continue to summit through Black Powder Pass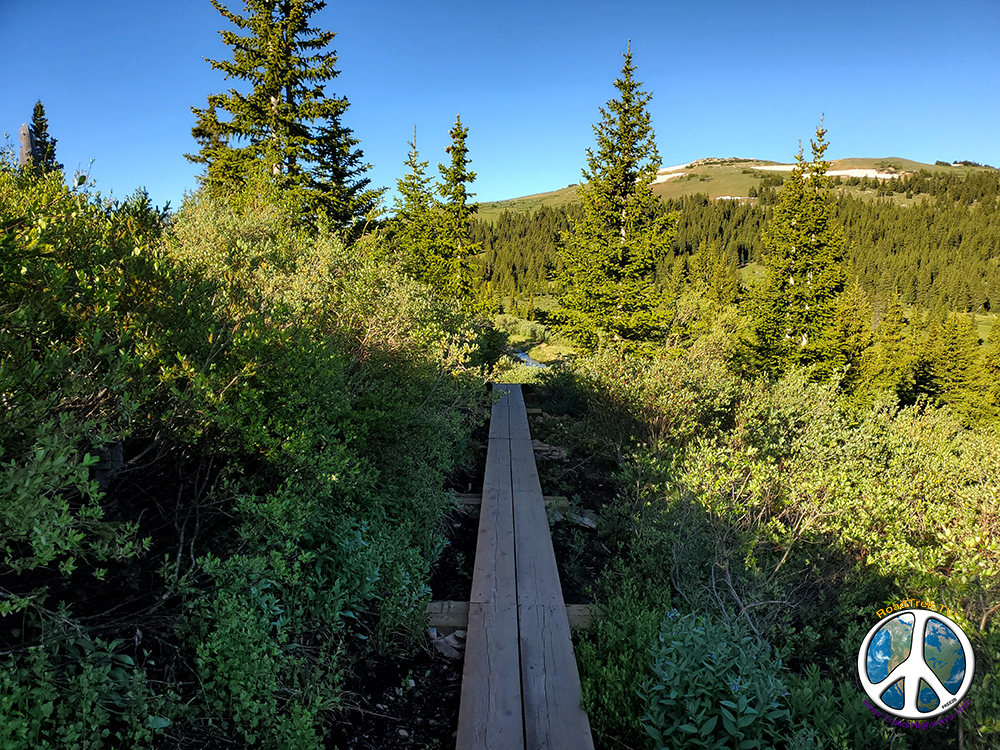 Lower trail has some marsh and stream crossings trail is very well maintained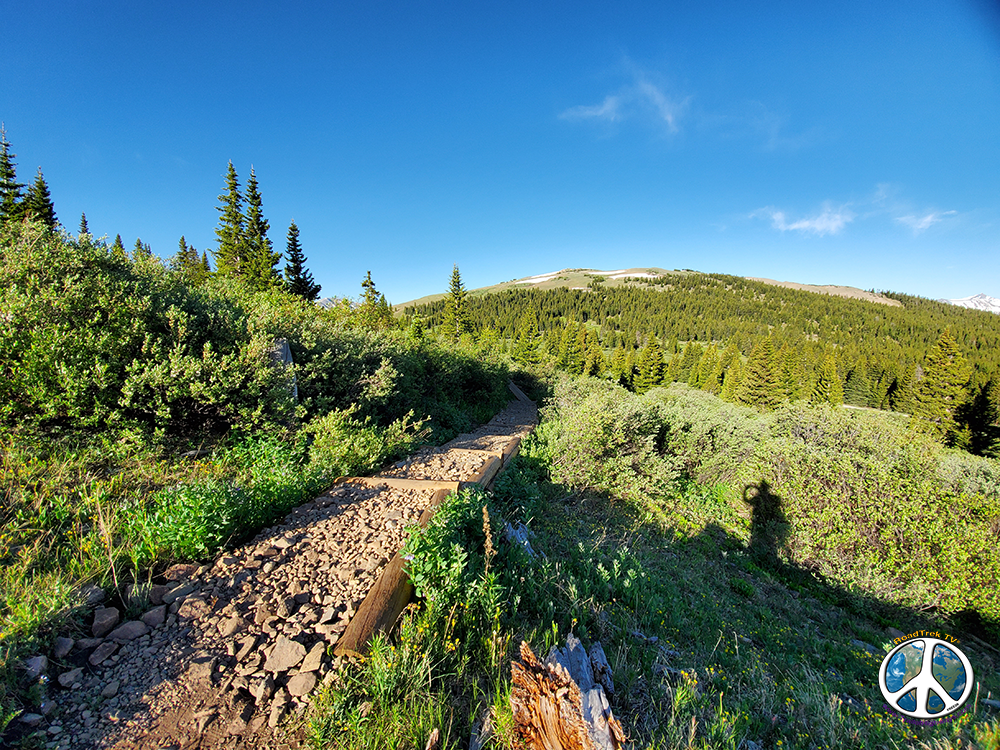 Black Powder Pass trail weaves in and out of patches of forest before reaching Alpine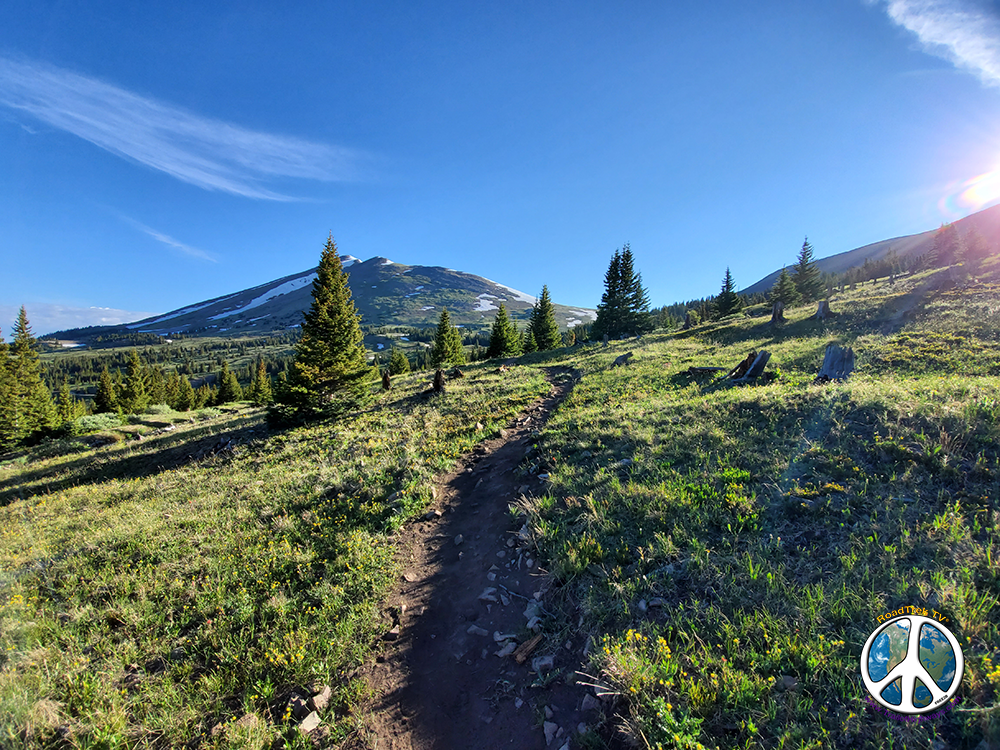 Black Powder Pass trail this is the third trip to Boreas Pass with other destinations on those adventures
in Black Powder Pass Similitude-2-3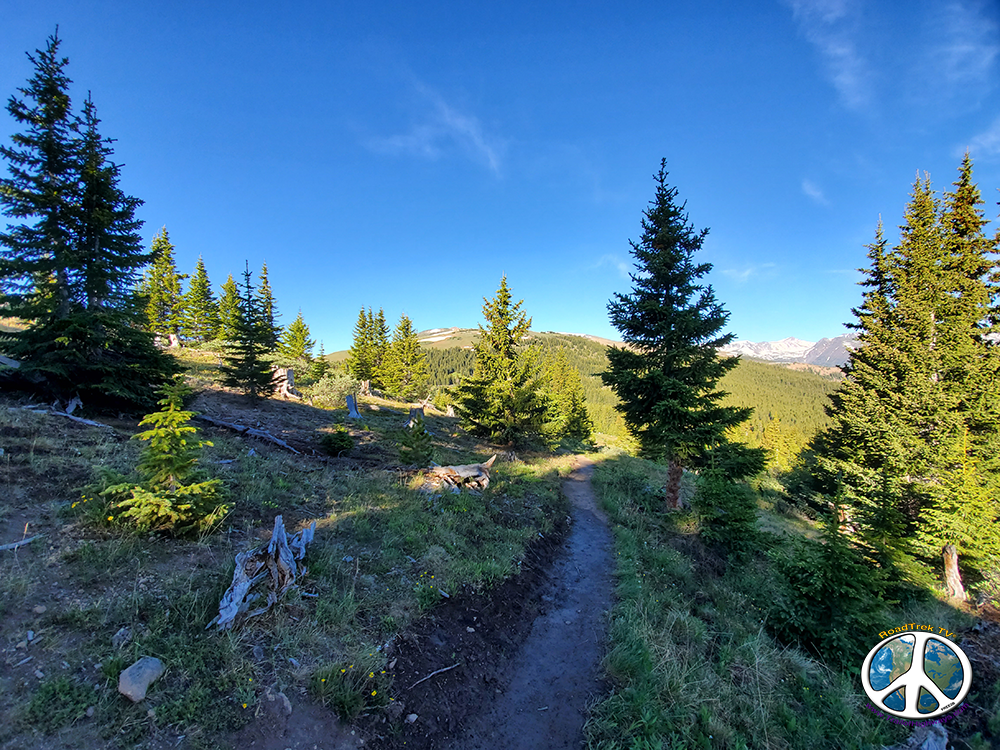 Looking back down the trail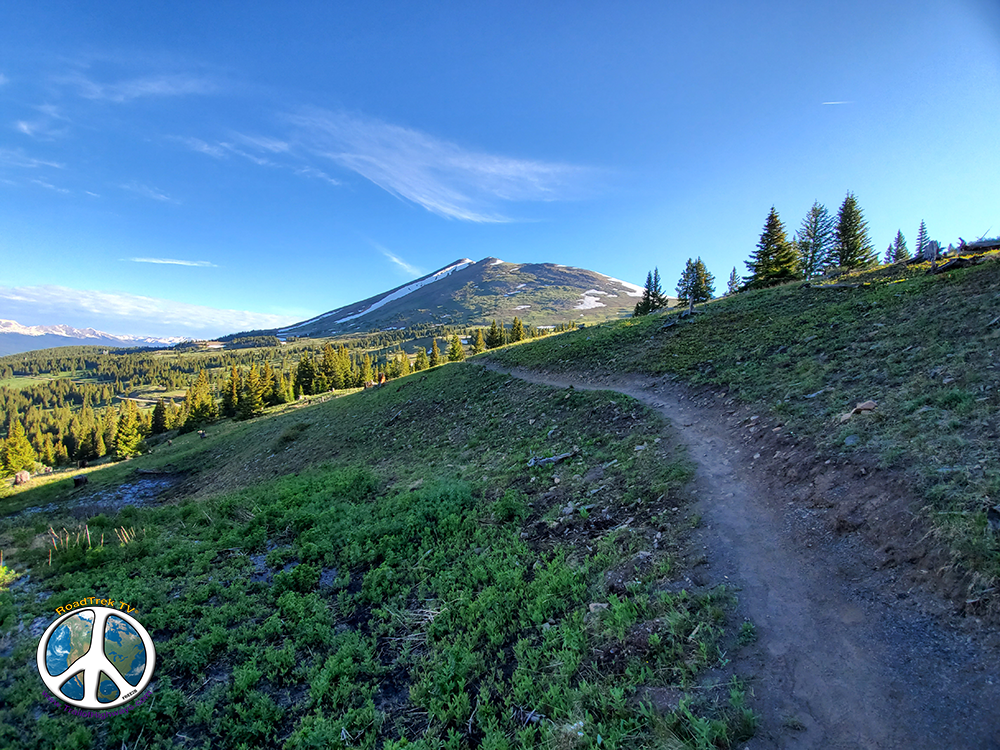 Looking up trail eyeing our destination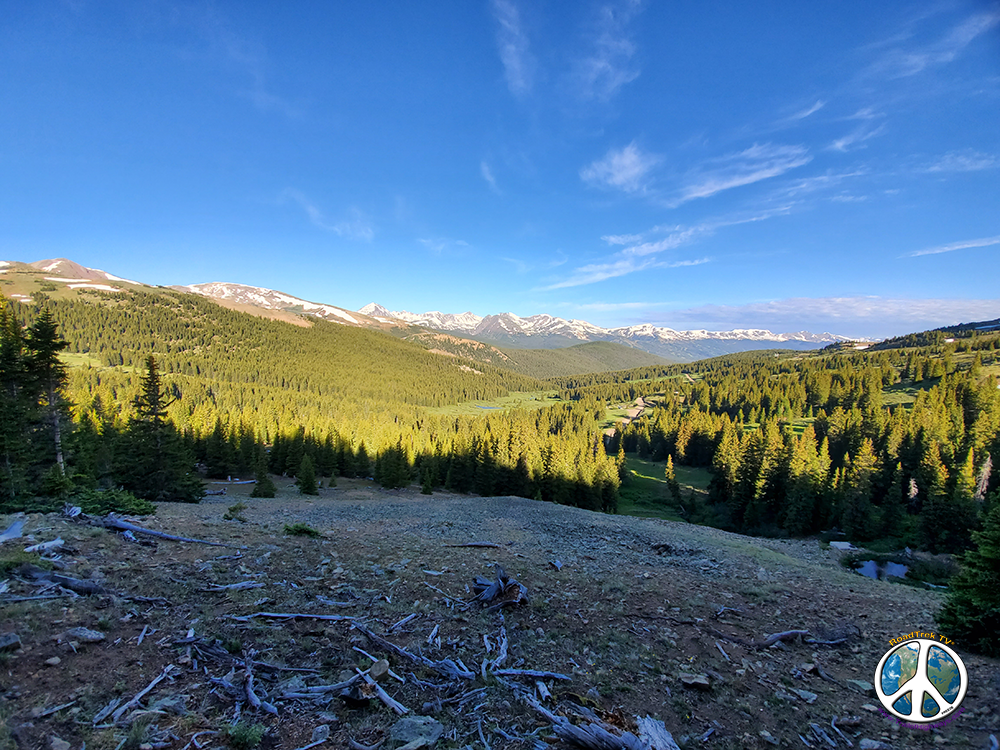 Looking towards Breckenridge, Colorado and down into the valley following the road
Trail leads through another stand of fir trees as you climb
More from Black Powder Pass with a different Camera's Point of view:
As a company, as individuals and a group, we are strong supporters of public land and can't stress enough how everyone needs to get involved with a local conservation in your area and do all we can to save our "Wilderness Areas, Monuments, and other Public Lands".
Don't Let Our Government become very reckless with Nature and Our Public Lands! Support Your Local Conservation Organizations!
Colorado hiking trails offer a diverse topography and environment. In this environment we field test our hiking clothes, fishing shirts and lots of fly fishing gear. Fly Tying Recipes can be found on pages within.