Similitude of Black Powder Pass Hiking Trail as we Climb views Open Up
Black Powder Pass Similitude-2-4 you are reach Alpine at this point with beautiful panoramic views. Now's a good time to take off a layer of Hiking Clothes, long sleeve fishing shirts make good hiking shirts, the breathability of them. It's a mid July day, lots of water and snow fields as we climb.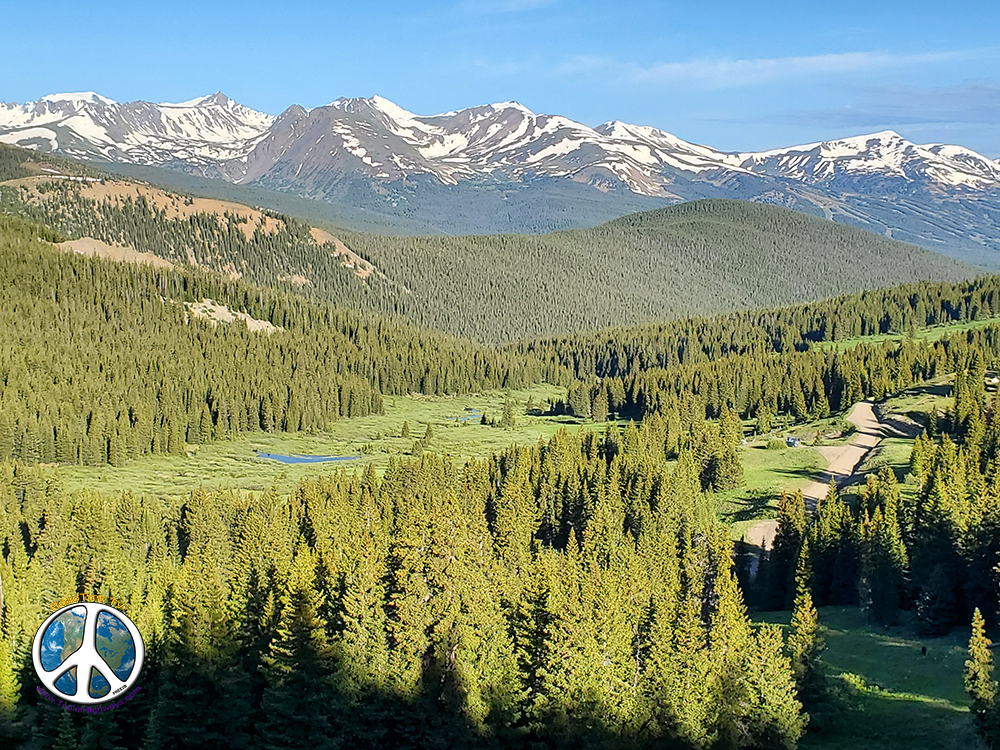 Views in the direction of  Breckenridge area and valley below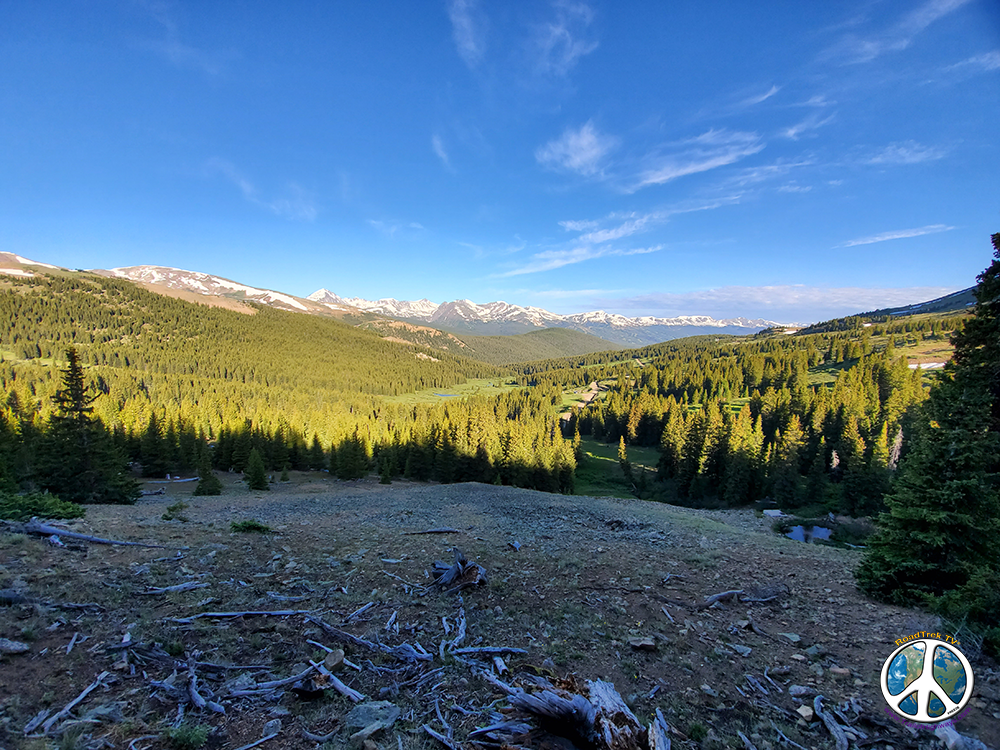 Clouds and foreground make this interesting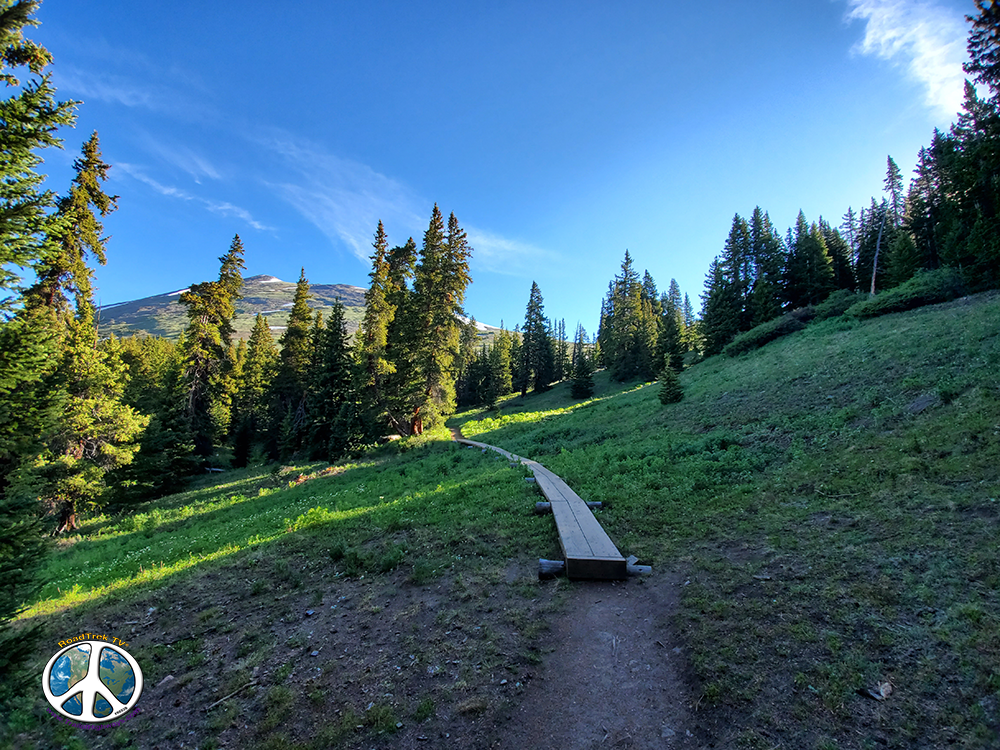 Springs crossing the trail produce lush area's of flowers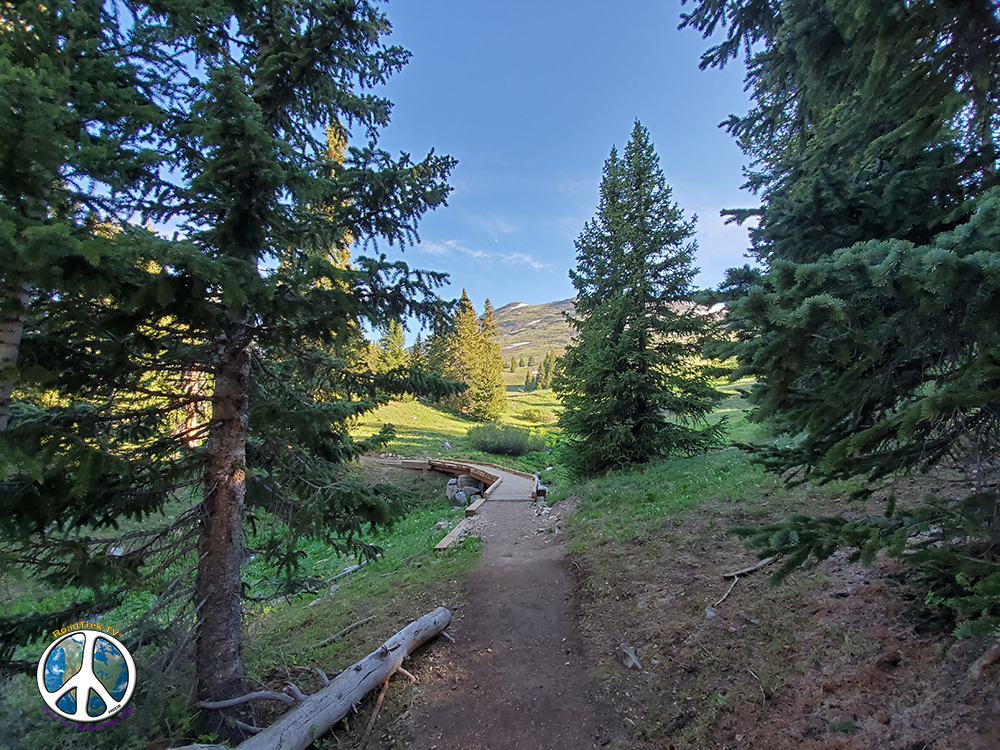 Forest along trail is very open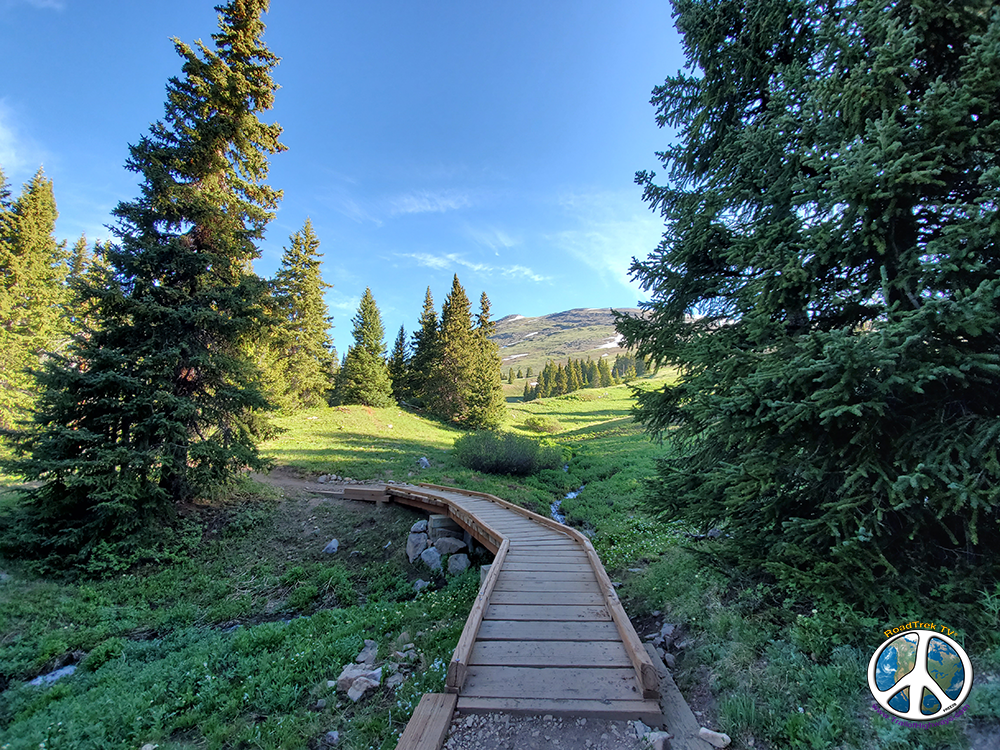 Board walk over the spring and wildflowers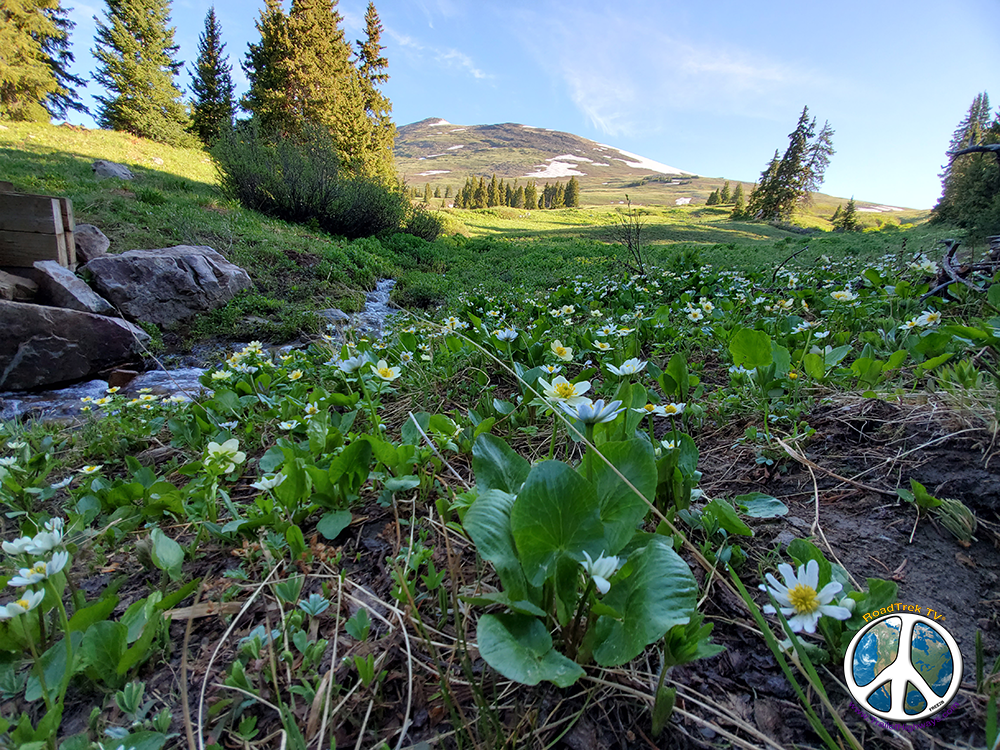 Patches of wildflowers to brighten the morning in Black Powder Pass Similitude-2-4
Looking up the spring running down across the trail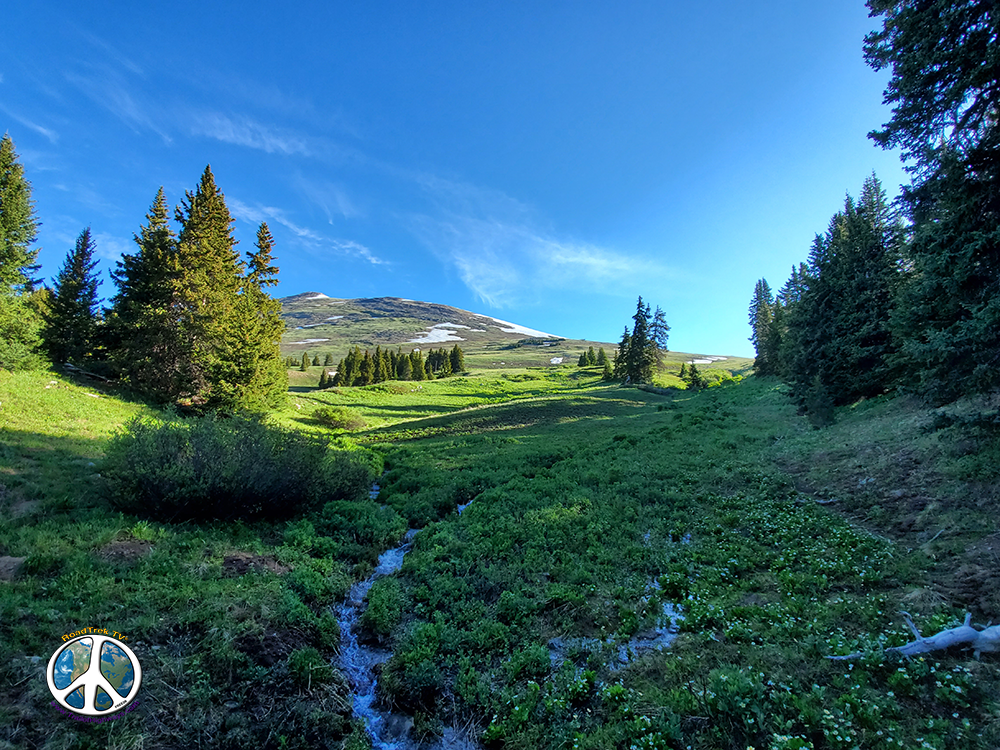 This little spring runs from just below the pass on down and beyond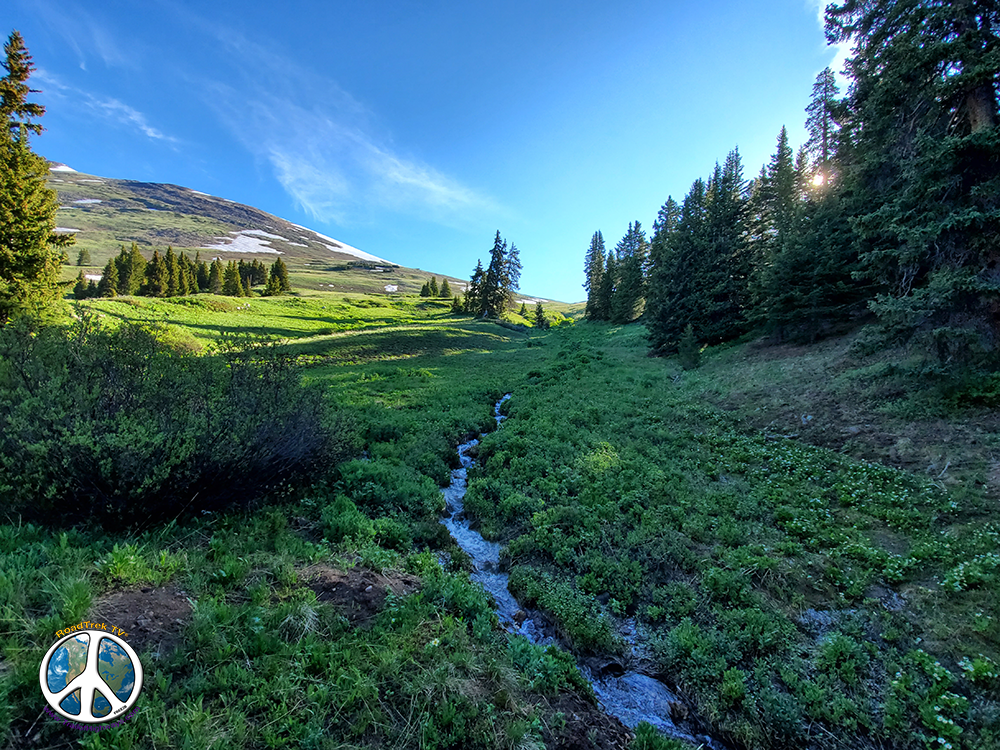 I capture a couple of different angles of views of the spring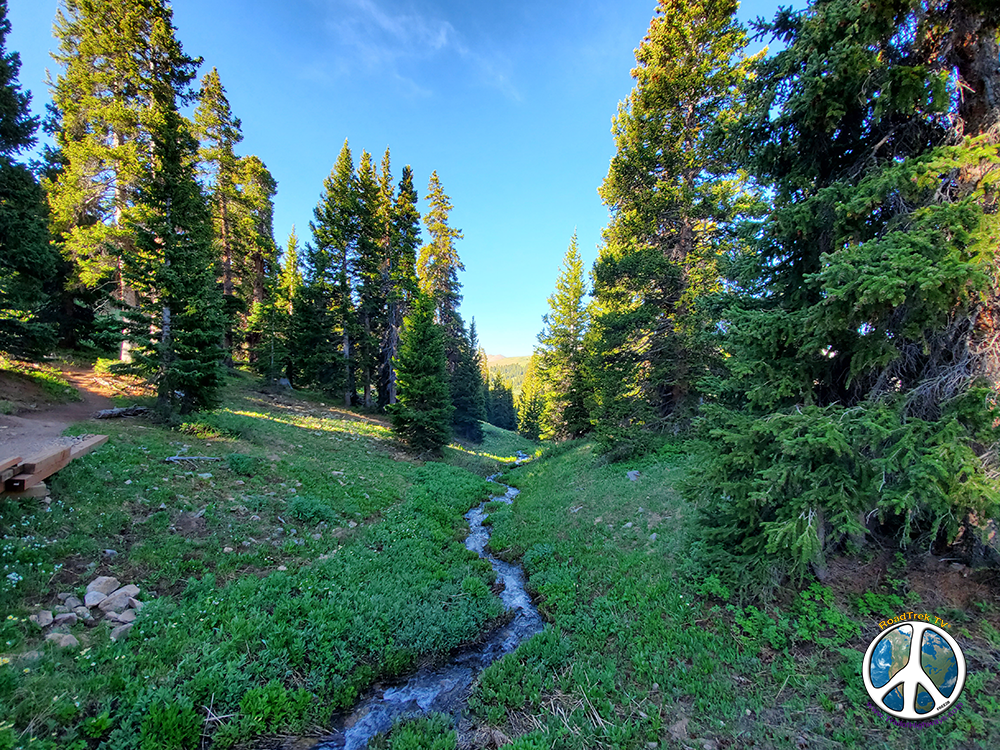 Up the meadow draw we look as it flows down on past where we observe
More from Black Powder Pass with a different Camera's Point of view:
As a company, as individuals and a group, we are strong supporters of public land and can't stress enough how everyone needs to get involved with a local conservation in your area and do all we can to save our "Wilderness Areas, Monuments, and other Public Lands".
Don't Let Our Government become very reckless with Nature and Our Public Lands! Support Your Local Conservation Organizations!
Colorado hiking trails offer a diverse topography and environment. In this environment we field test our hiking clothes, fishing shirts and lots of fly fishing gear. Fly Tying Recipes can be found on pages within.