Hike Harmonica Arch Similitude 1-3 leaving Goose Creek Trail Head, Lost Creek Wilderness
At Goose Creek Trail Head all caffeinated,  3 liters of water, a couple of RXBars, and other snacks. I am carrying a little more than I need for a day hike, but I believe extra weight helps with fitness.  I have a Power Traveller charged battery pack, GoPro, and 3 still cameras, rain gear, extra fly fishing shirts, and fly fishing gear.  Wear shorts with Trout Dreams Patterned Leggings, just the right amount of warmth and protection. Top side I was protected with performance Fishing Hoodies work as great hiking clothes.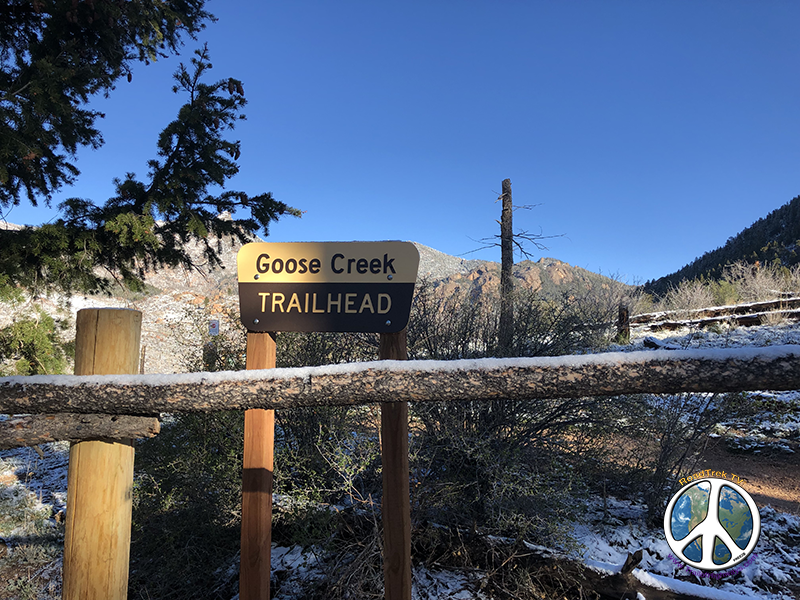 Goose Creek Trail Head sign, we are about ready to create trail dust in Lost Creek Wilderness on a wet morning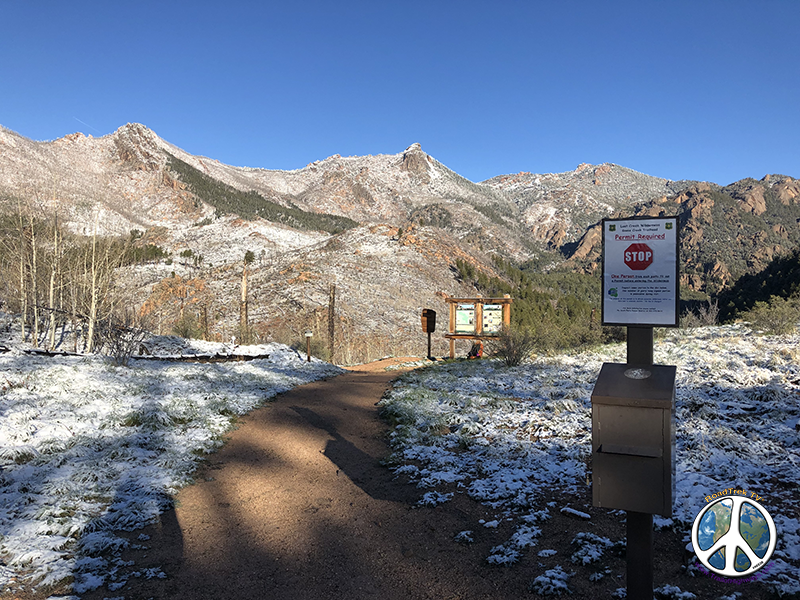 Goose Creek Trail, coming up to all the can's and can not do's, maps, plaques, and registration box  Lost Creek Wilderness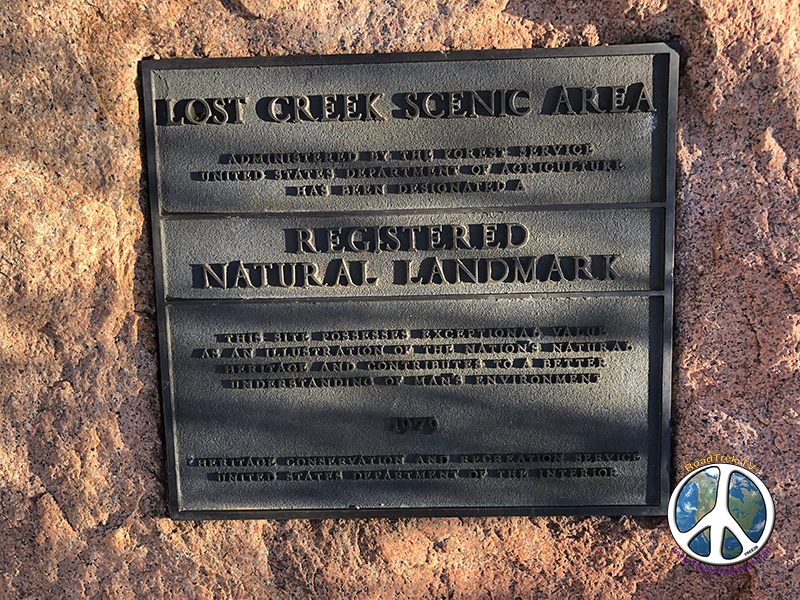 Lost Creek Wilderness, Lost Creek Scenic Area Plaque, this place has an interesting history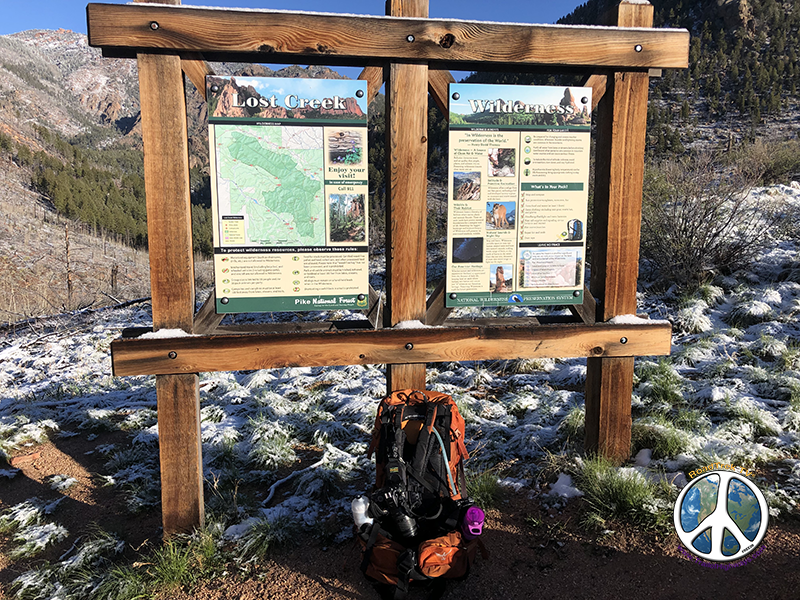 Trail head sign into Lost Creek Wilderness at Goose Creek Trail Head, Osprey pack, doing stretching's and getting the mojo on….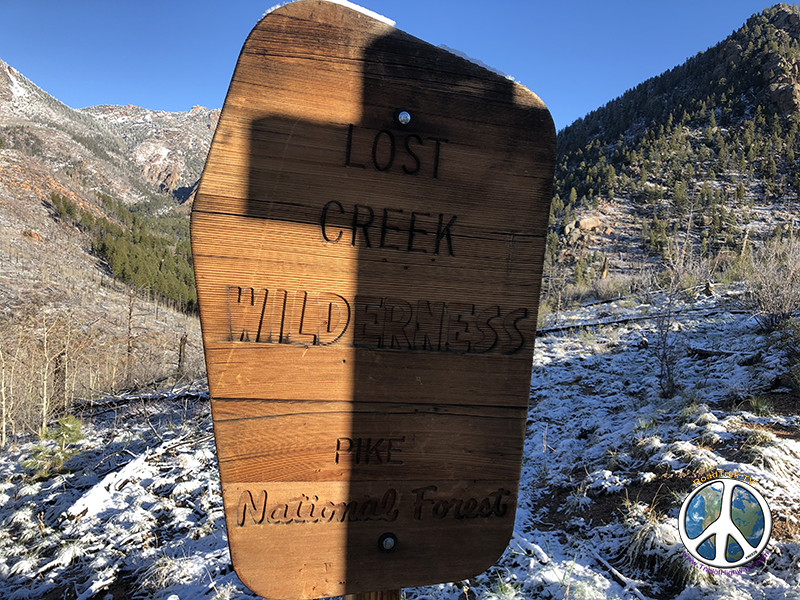 As we cross the quantum line hiking into Lost Creek Wilderness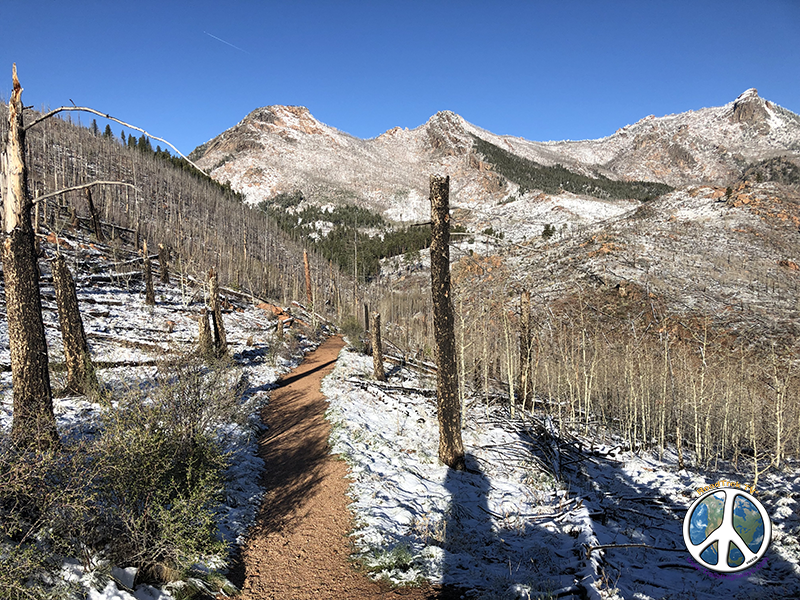 We are now in the dimension known as Lost Creek Wilderness in Hike Harmonica Arch Similitude 1-3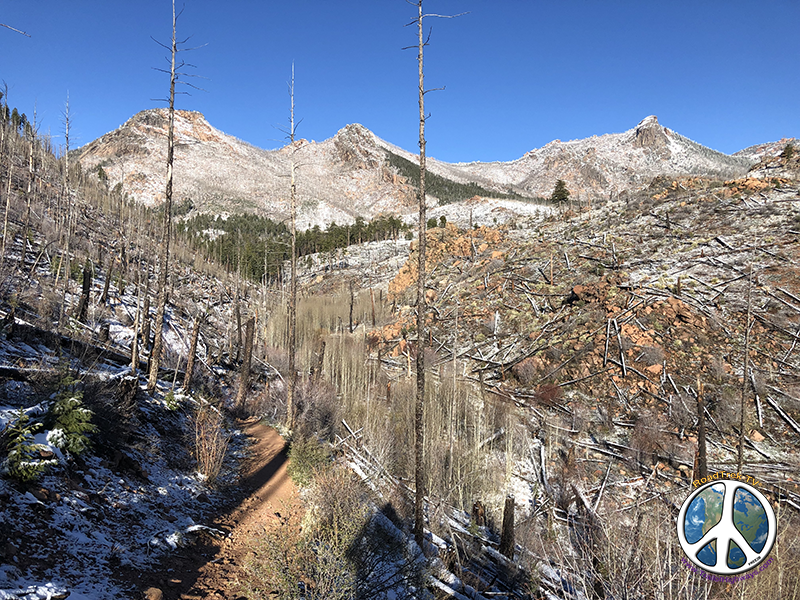 Trail makes a steady decline to the creek bottom, in Lost Creek Wilderness starting at Goose Creek Trail Head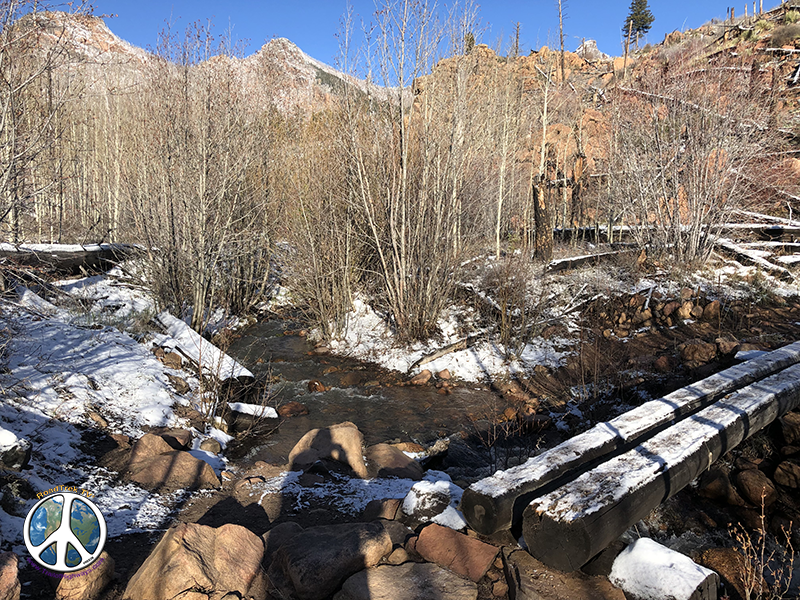 Cross the foot bridge, being careful it's a little icy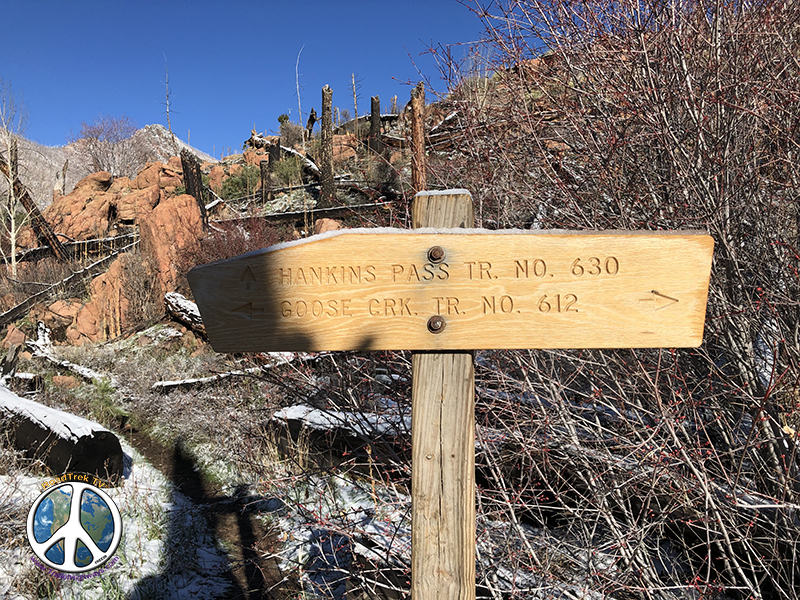 Once cross foot bridge go left to Hankins Pass or continue right on Goose Creek Trail toward Harmonica Arch or beyond in the Lost Creek Wilderness complex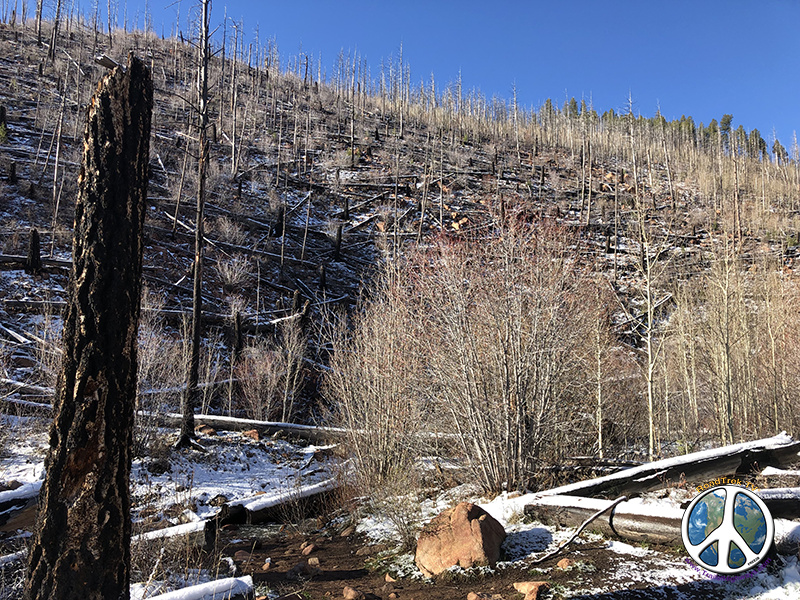 Head up stream towards the forest on Goose Creek Trail
Lost Creek Wilderness Hikes:
As a company, as individuals and a group, we are strong supporters of public land and can't stress enough how everyone needs to get involved with a local conservation in your area and do all we can to save our "Wilderness Areas, Monuments, and other Public Lands".
Don't Let Our Government become very reckless with Nature and Our Public Lands! Support Your Local Conservation Organizations!
Colorado hiking trails offer a diverse topography and environment. In this environment we field test our hiking clothes, a dual purpose piece of outdoor apparel in Fly fishing shirts and lots of fly fishing gear. Fly Tying Recipes can be found on pages within.