In Lost Creek Wilderness Hike Harmonica Arch Similitude 1-4 Left at Bridge
As you enter the forest from here in for several miles is lots of camping and fly fishing opportunities. For warmth of hands and ease of camera operation I am wear brown trout fishing gloves. Hiking clothes base layer is Hang Out Graphic Hoodie, with a build in face mask. Lost Creek Wilderness in one of my favorite hiking areas in Colorado.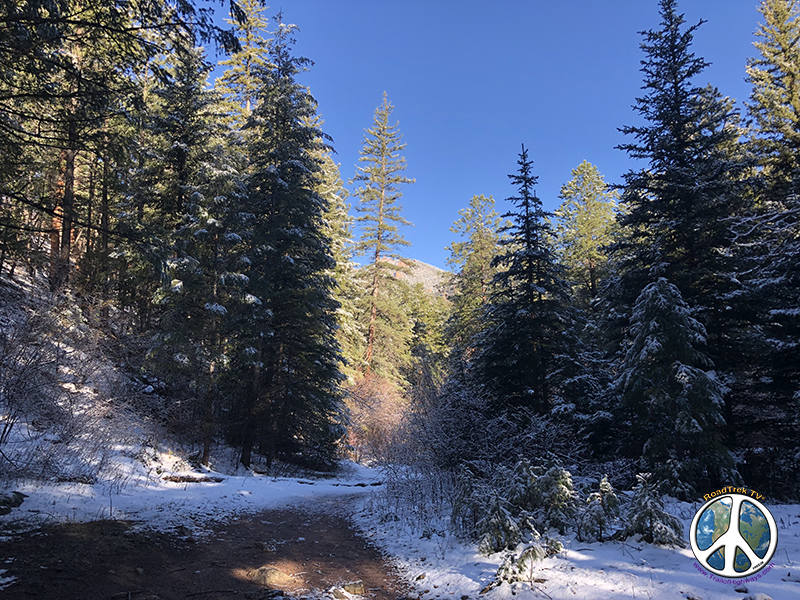 You enter the forest from the burn area, with lots of camping along Goose Creek in Lost Creek Wilderness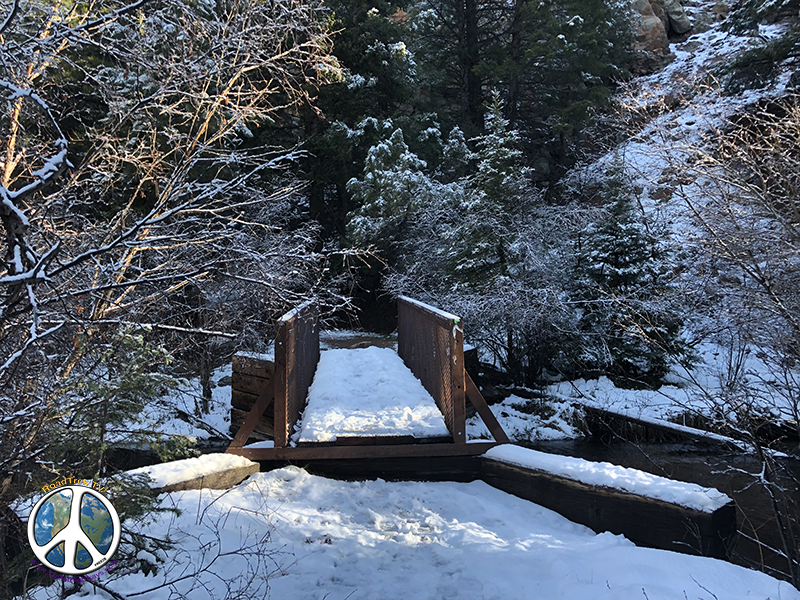 Second Bridge take a left on a unmarked trail, trail gets difficult and you need to be able to find cairns or you will not get there in Lost Creek Wilderness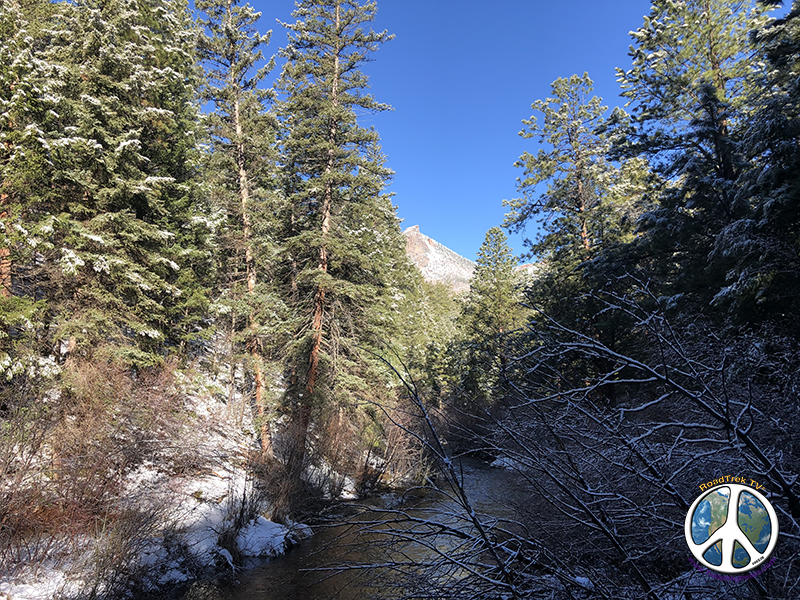 Looking up Goose Creek from the second bridge in Lost Creek Wilderness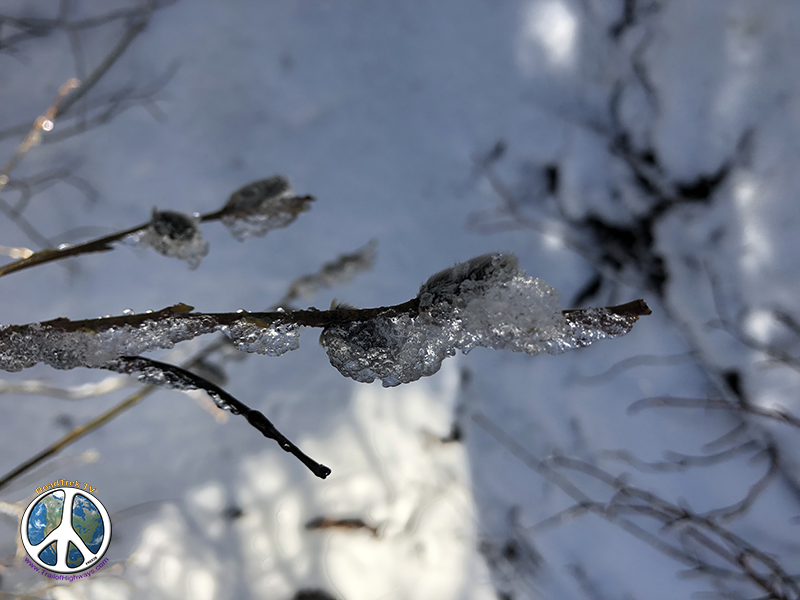 Water droplets frozen on willow along trail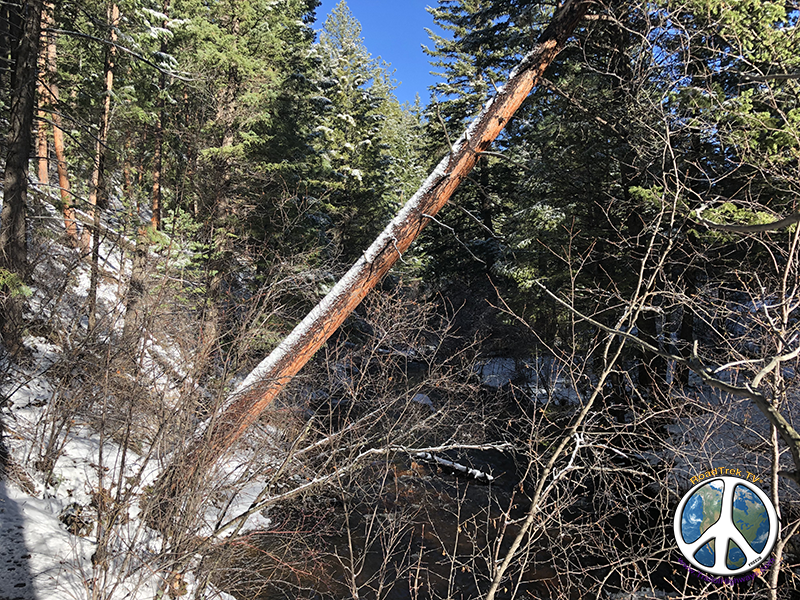 Trail follows Goose Creek up Stream in Lost Creek Wilderness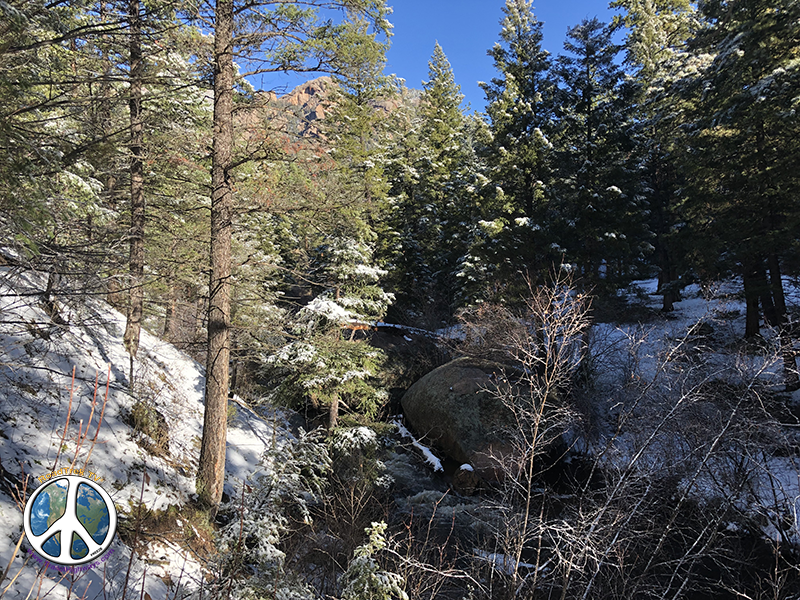 Looking down at Goose Creek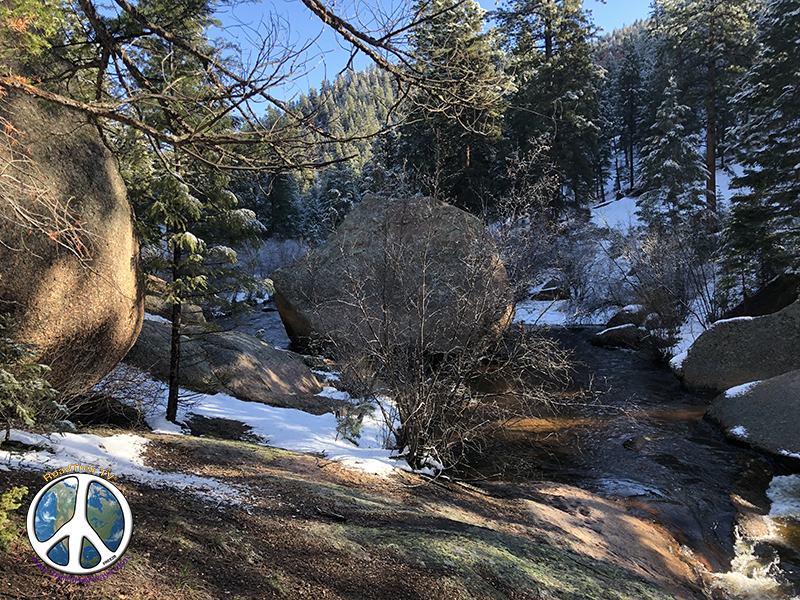 Some Big boulders and great pocket water for fly fishing on Goose Creek in Lost Creek Wilderness in Hike Harmonica Arch Similitude 1-4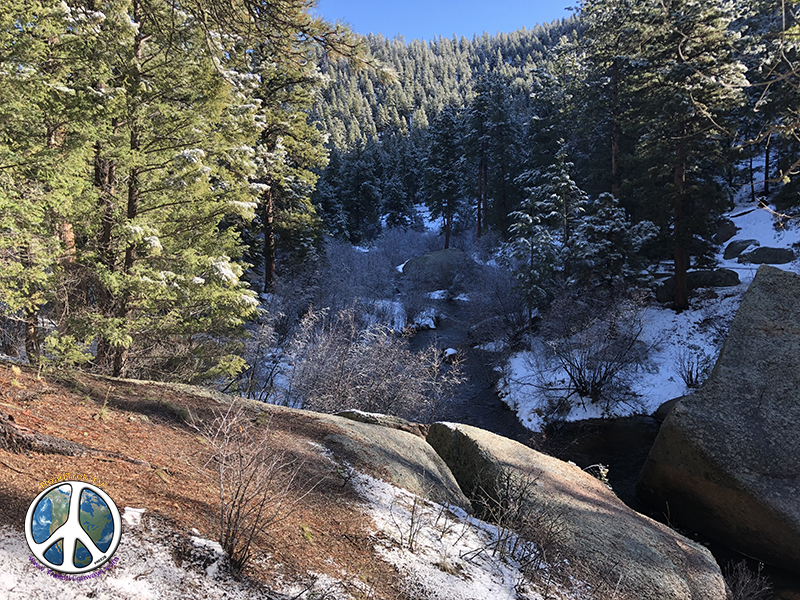 Trail goes up down some short steep climbs that were slick this morning easy to lose balance and go for a ride
Big Rocks and open meadows, along Goose Creek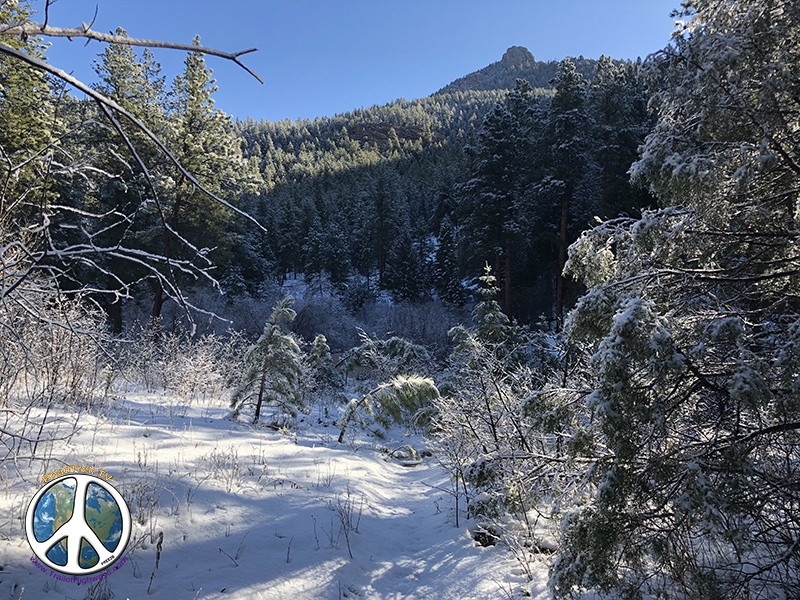 Dropping into a meadow of snow Lost Creek Wilderness
Lost Creek Wilderness Hikes:
As a company, as individuals and a group, we are strong supporters of public land and can't stress enough how everyone needs to get involved with a local conservation in your area and do all we can to save our "Wilderness Areas, Monuments, and other Public Lands".
Don't Let Our Government become very reckless with Nature and Our Public Lands! Support Your Local Conservation Organizations!
Colorado hiking trails offer a diverse topography and environment. In this environment we field test our hiking clothes, Sun Protective Fly fishing shirts and lots of fly fishing gear. Fly Tying Recipes can be found on pages within.